Emily Lakdawalla • Dec 19, 2011
Do you have an iPhone? Do you like the Mars rovers? Check out the awesome my3D viewer.
If you have an iPhone, and you are into Mars rovers, I very strongly recommend that you acquire a Hasbro my3D viewer without delay. (If you don't have an iPhone, there's still 3D coolness in this post for you, so keep reading.) The my3D basically turns your phone into an electronic View-Master, making it easy to view color images in stereo without crossing your eyes. And there's a level of coolness that the View-Master doesn't have: with the 3D Pict-o-Matic app, you can pretend your my3D is a pair of Mars binoculars, so that as you rotate in your chair your view pans around Mars.
Here's what the device looks like:
And here's an example of a color 3D image that can be viewed with the my3D viewer. When you look through the viewer, it's like you're looking through a pair of binoculars at Mars -- everything else is shut out, and you're transported there. You can also see it in crossed-eye stereo, but trust me, it's much cooler through the viewer.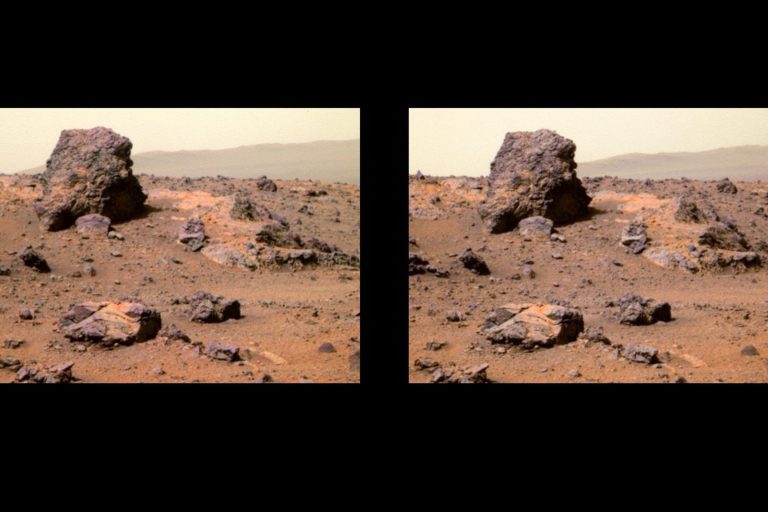 It's not too late to pick up a my3D viewer for the space fan/iPhone or iTouch user in your life. (Especially if the main space fan and iPhone user in your life is you!) Unfortunately, it does seem that this is a hot item. Its list price is around $25 but it's now available online only through scalpers at double the price; you might have better luck finding it in retail stores.
I have zipped up two collections of space images suitable for my3D viewing. But you don't have to have a my3D viewer to enjoy the stereo images -- you can view them in cross-eye stereo on your own, or use any of a number of pieces of free stereo image viewing software (I like StereoPhotoMaker) to help you turn them into red-blue anaglyphs.
If any of you out there owns a my3D, I would love to hear from you -- I'm not sure how popular they are and whether it'll be worth my time to post stereo image collections for them from time to time. And if you create your own collection of 3D space images, I would be delighted if you would share them with me!
I didn't buy the my3D just for space images. For personal photography I use a FujiFilm FinePix 3D camera, so now I get to review my children's growth in 3D as well. Which is awesome. Here's a photo from a trip to Washington, DC in the summer of 2010.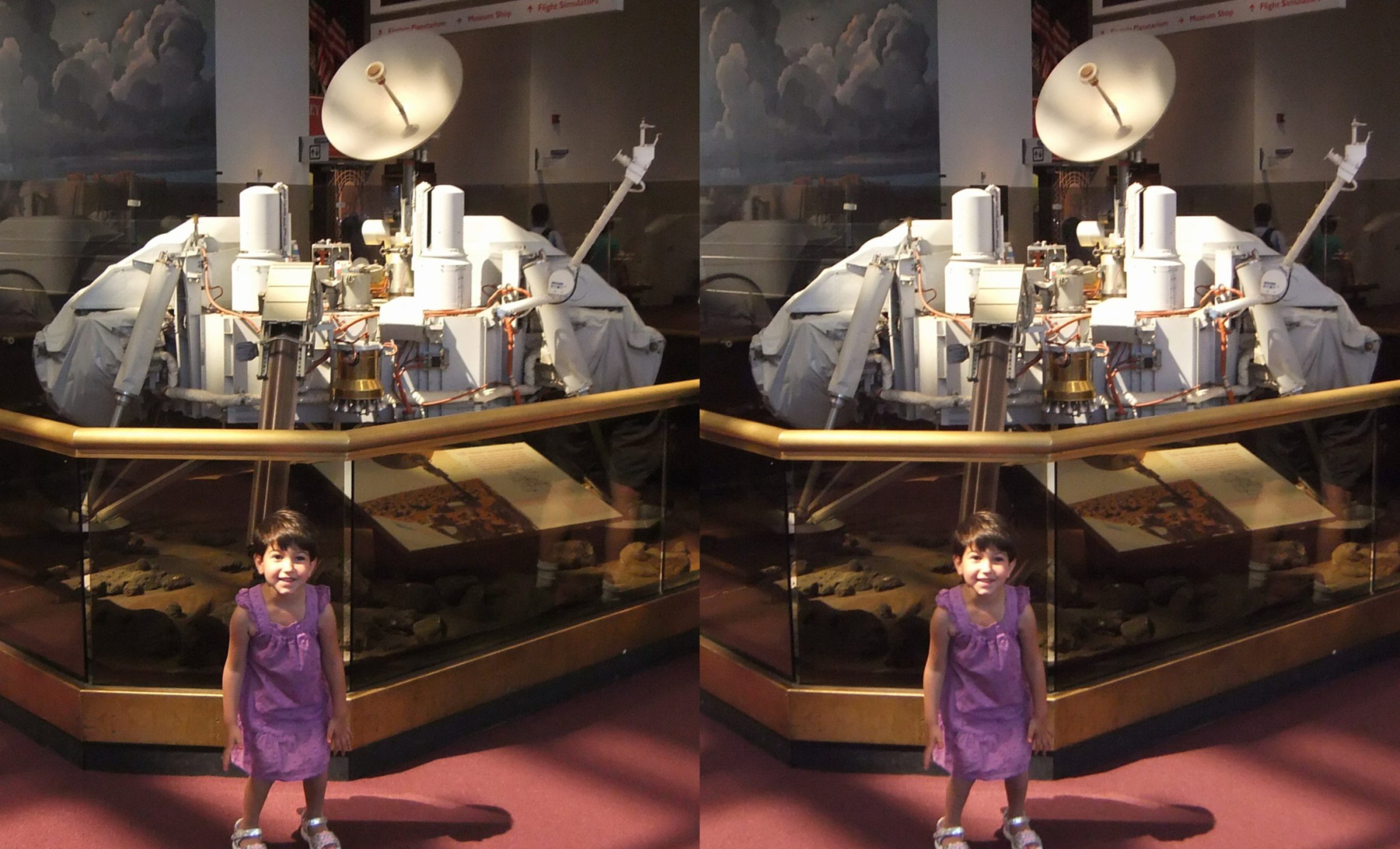 Let's Explore More
Our time to take action for space is now! Give today to have your gift matched up to $75,000.
Donate