Some recent photos that Cassini took from a position nearly in Saturn's shadow caught my eye, and I made a quick color composite. What an amazing view this would be if you were riding on the spacecraft! Maybe with so little of the disk sunlit it would be possible to see background stars, except where the giant planet's disk blots them out...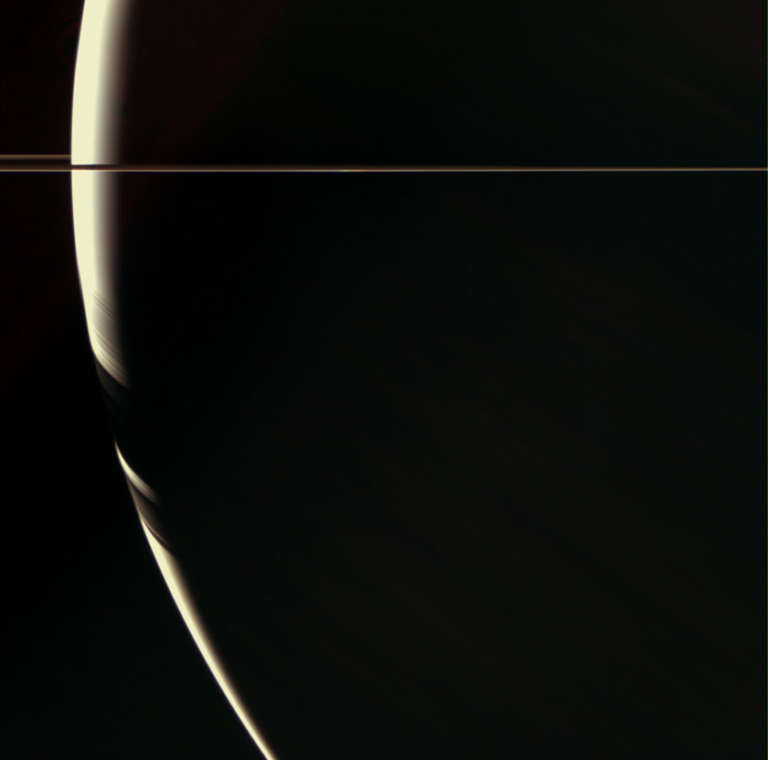 Exploration Changes Everything
Keep space science going strong. Take action for space and make your voice heard by telling elected officials to make space a priority.
Take Action