To relieve this week's text-heavy LPSC posts, here's a brief one on an incredible panorama across Saturn's northern storm, taken on February 26 by Cassini and assembled by unmannedspaceflight.com member "Astro0." Click to enlarge to see the mesmerizing detail of whirling storms, as intricate as anything you'd find on Jupiter.

Here's a wide-angle view for context, taken a day earlier, so the details of the storm are not quite the same: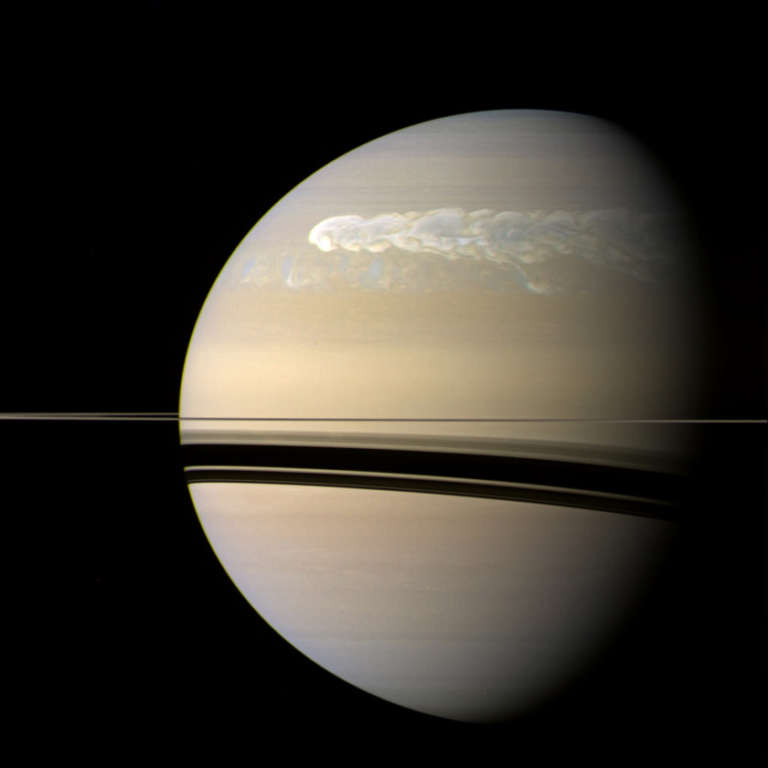 Exploration Changes Everything
Keep space science going strong. Take action for space and make your voice heard by telling elected officials to make space a priority.
Take Action