Emily Lakdawalla • Dec 15, 2010
Opportunity drives within 20 meters of Santa Maria, spots alligator's tail
Today Opportunity has driven to within 20 meters of Santa Maria crater, and the blocks around it are really, really cool-looking. This one is a dead ringer for the severed tail of an alligator (a comparison that UnmannedSpaceflight.com member Sunspot made first, but which I think will occur to a lot of people on their own). And no it's not really an alligator's tail. Or a stegosaurus'. It's a rock.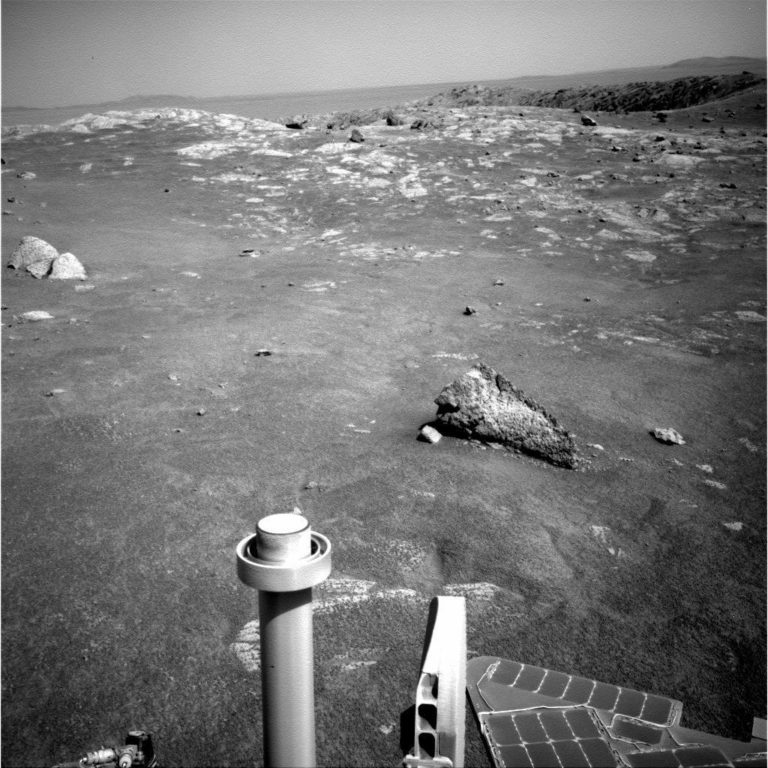 So, readers, quickly, before the conspiracy theorists get a hold of these photos: what shapes do YOU see in these rocks? Here's two more images from the Navcam panorama with lots of neato rocks: 1, 2. And here's a nice version of the full four-frame Navcam panorama from Opportunity's current position, assembled by Jan van Driel. One more drive should put her in a position to see inside the crater! Steady as she goes!

Support Our Core Enterprises
Your support powers our mission to explore worlds, find life, and defend Earth. Give today!
Donate