Checking in on Cassini's raw images this weekend, there are several nice shots to play with, including the many frames from which I tossed together this cute animation. Saturn's icy moons are so bright and crisp, Titan always appears like a fuzzy dark blob next to them. I like how you can see just a little bit of Tethys rotation over the course of this animation.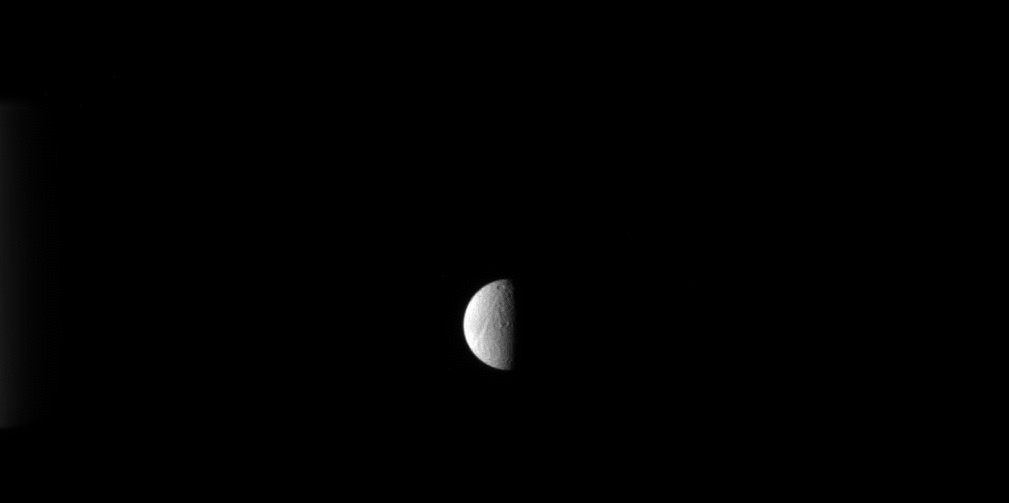 I can't decide which is cooler; the animation above, or a still taken from it. Here's a version of a still by Gordan Ugarkovic, artificially colorized. The original animation didn't contain any frames shot through color filters, but all he had to do was to paint Titan with a smoggy orange color.
Exploration Changes Everything
Keep space science going strong. Take action for space and make your voice heard by telling elected officials to make space a priority.
Take Action