Opportunity's been making tracks lately, with brief stops to check out a couple of meteorites. I thought this view of its surroundings on sol 2,034 (a couple of days ago) was neat. It's a polar projection -- Opportunity's 360-degree view is projected onto the inside of a hemisphere, and it's like we're looking straight down onto that hemisphere.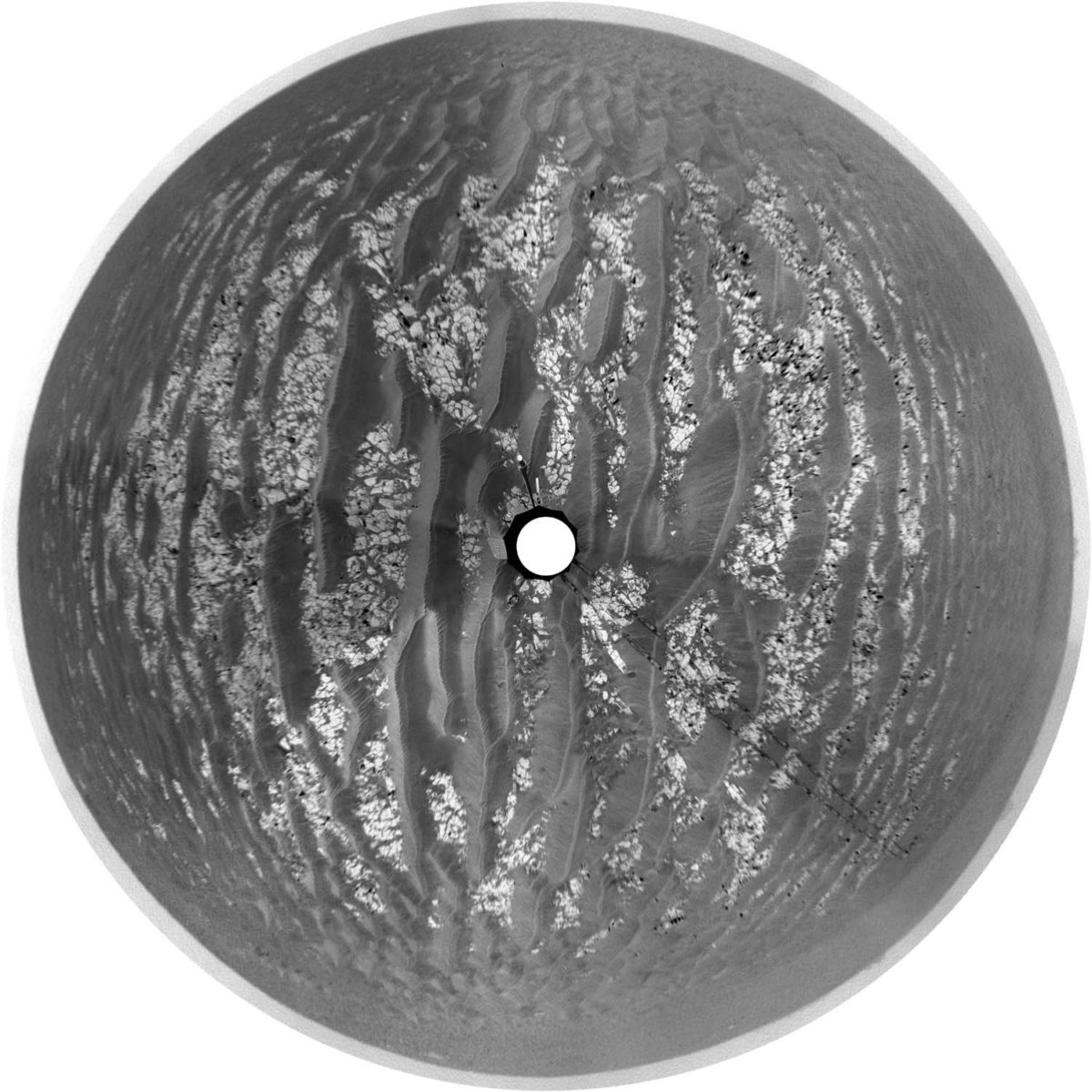 Exploration Changes Everything
Keep space science going strong. Take action for space and make your voice heard by telling elected officials to make space a priority.
Take Action