Matt Renninger • Sep 06, 2017
Planetary Society hosts space policy reception at Australian Embassy
While all Planetary Society Members share the common bond of being citizens of Earth, the Society's 50,000-plus members call more than 100 countries home here on our pale blue dot. From New York to New Delhi, Society members the world over are part of our collective effort to advance space science and exploration.
With the ranks of spacefaring nations poised to expand over the coming decades, The Society is working to mobilize its advocacy capability to engage with international partners and help pave the way forward for increasing international cooperation in space.
The International Astronautical Congress (IAC) is held each year in a different country, and it is the premier gathering for members of the international space science community. The Planetary Society has been actively involved with the IAC for some time, and Society CEO Bill Nye has presented a number of highlight lectures over the years.
This year's IAC is being held in Adelaide, Australia. Thanks to the generous support of our members, The Society's advocacy and outreach capability is rapidly expanding, and we decided to step up our IAC advocacy this year.
In a demonstration of our new "on-the-ground" capabilities in Washington, D.C., we reached out to the Australian Embassy and solidified a strategic partnership that will allow us to amplify our IAC activities. Not only has that partnership enabled us to coordinate with state and federal government officials in Australia, but it also presented the opportunity to draw attention to the Society's IAC work by hosting a pre-IAC celebration at their embassy in Washington.
August was a tough time to host an event in Washington, with Congress in a month-long recess and historic eclipse sweeping across the country. Despite those obstacles, we worked with the embassy to pack more than 320 NASA officials, Planetary Society members, Congressional staff, diplomats, and members of the space science community into the reception hall at the Australian Embassy.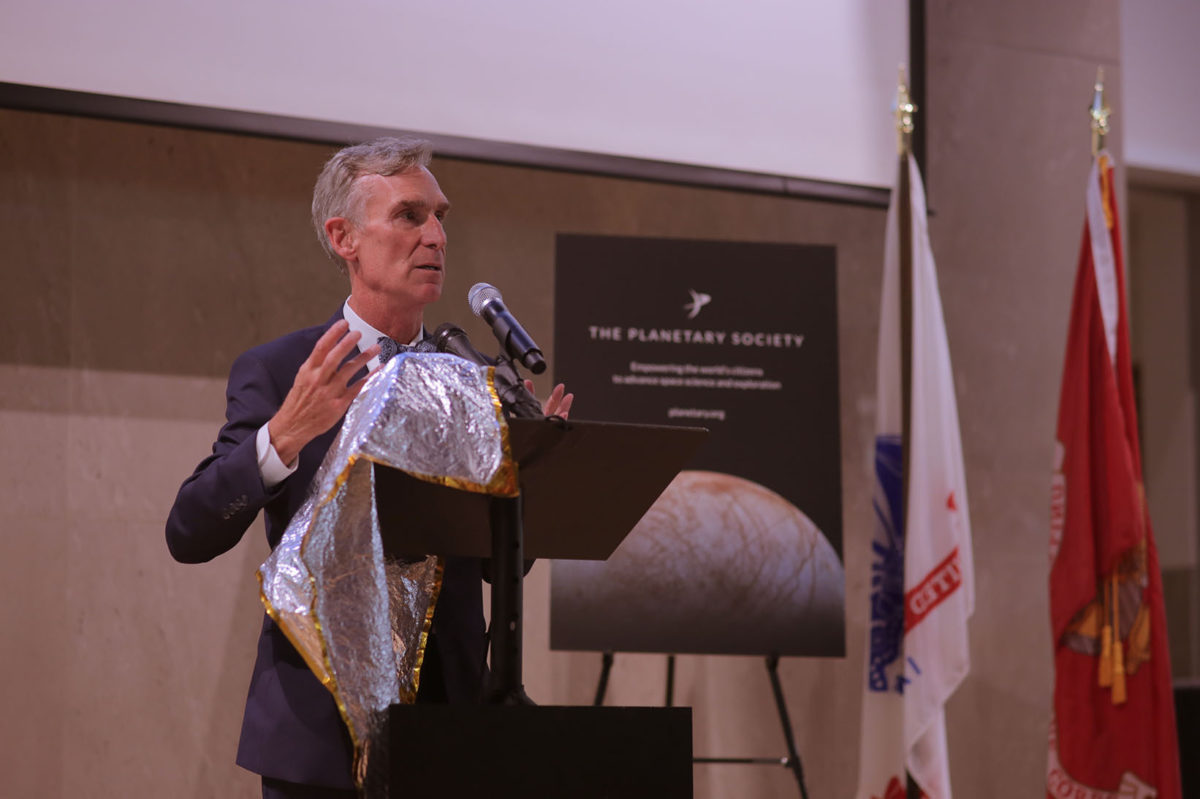 While the highlight of the evening was undoubtedly Bill Nye's preview of his IAC lecture on LightSail, Washington—and by extension the diplomatic community—is built on relationships. Whether it be connecting with Australian officials involved with possibly establishing an Australian space agency, facilitating conversations between administration officials and Society board members, or connecting with Congressional staff about the upcoming federal budget, by facilitating these kinds of gatherings the Society will continue to be a catalyst for advancing space science and exploration.
Washington is uniquely positioned not only as the epicenter of American democracy, but as a principal hub of the international diplomatic community. As the Society continues to increase its D.C. footprint, we will continue to leverage opportunities such as these to amplify the voices of our members to both the U.S. Legislature and to space science leaders around the world.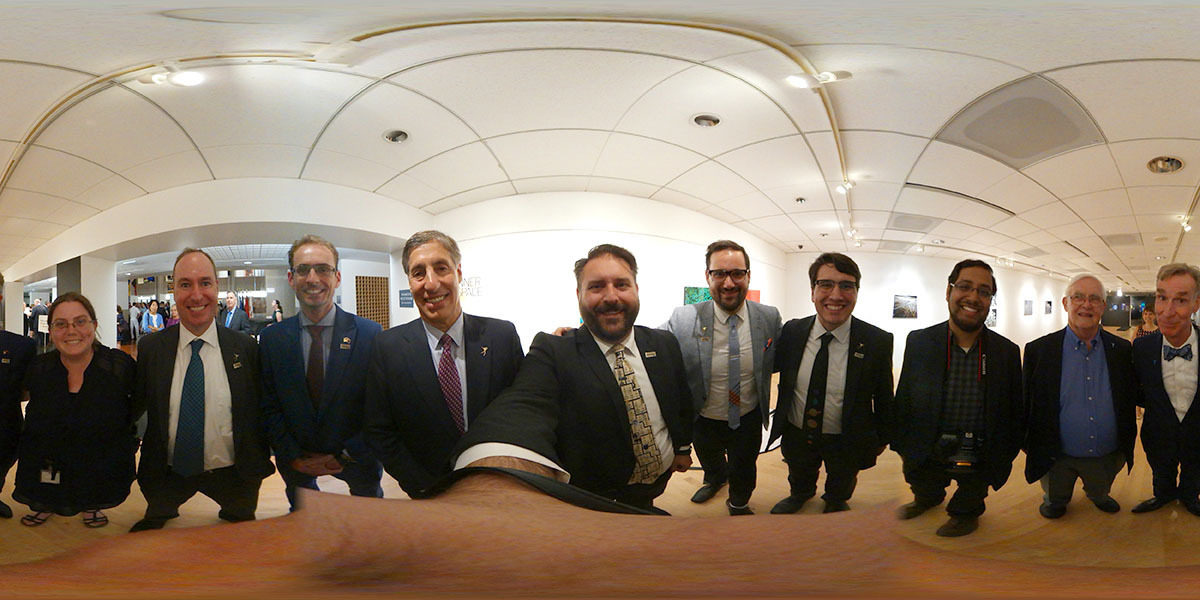 Support Our Core Enterprises
Your support powers our mission to explore worlds, find life, and defend Earth. Tomorrow's discoveries begin today.
Donate