It's been an interesting week here on planet Earth.
This afternoon, I took a peek at NASA's Deep Space Network visualization page to watch signals flowing to and from our robotic ambassadors around the solar system. At the time I looked, the DSN was having lively chats with probes at Mars and Saturn, while receiving signals from Voyager 1 that left the spacecraft 19 hours ago.
One thing led to another, and I started looking up all of the pretty pictures that came back to Earth during the past few days. Here are a few snapshots from November 4 through 8.
The Sun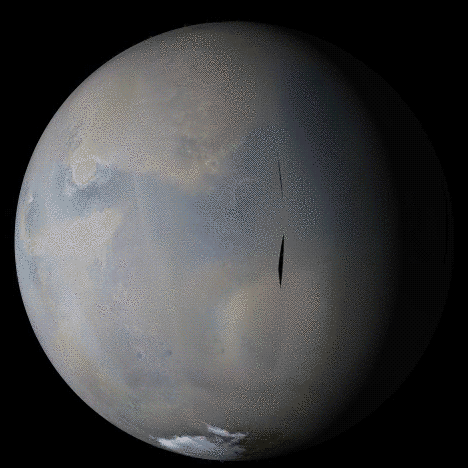 I am currently 15 hrs 40 mins 25 secs of light-travel time from Earth (2016:314:000000:2L)

— NSFVoyager2 (@NSFVoyager2) November 8, 2016
Sister ship @NASAVoyager is 19 hrs 02 mins 19 secs of light-travel time from Earth (2016:313:120000:1L)

— NSFVoyager2 (@NSFVoyager2) November 8, 2016