Jason Davis • Jan 15, 2016
NASA Adds Dream Chaser Spacecraft to ISS Cargo Roster
NASA is adding a miniature space shuttle to its fleet of commercial spacecraft capable of ferrying cargo to the International Space Station.
Sierra Nevada's Dream Chaser, a reusable, winged vehicle that glides back from space for runway landings, was selected by NASA in the agency's latest round of Cargo Resupply Services contacts, CRS-2. The other winners were SpaceX and Orbital ATK, both of which already carry cargo to the station. NASA said adding a third commercial partner to the mix increases flight options and reduces overall risk to the program.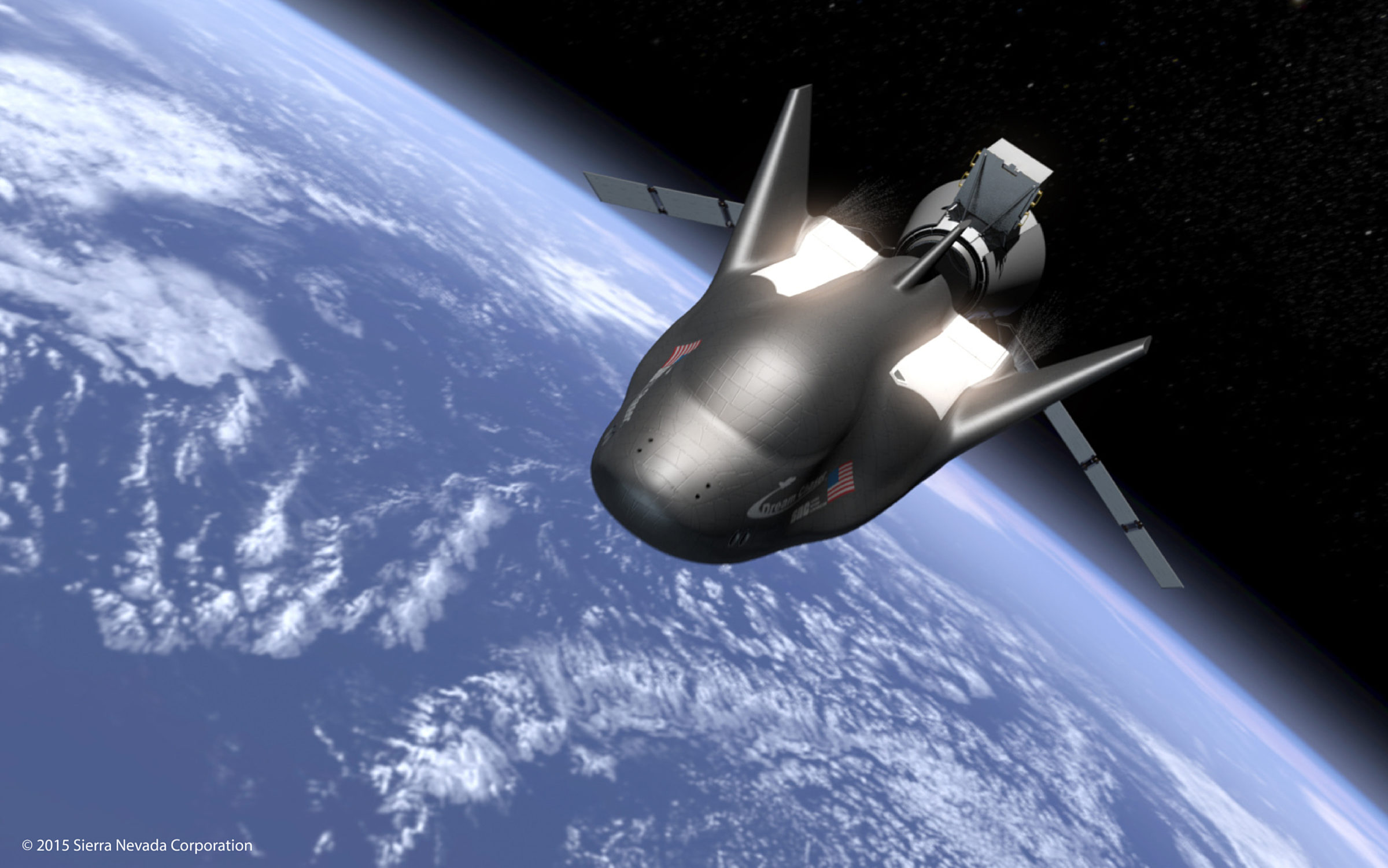 The decision comes in the wake of a one-year span in which SpaceX, Orbital and Russia's state-run space corporation Roscosmos all suffered the loss of an ISS-bound spacecraft.
"One of the considerations from an operational standpoint from ISS is that it's really important to have more than one supply chain," said Kirk Shireman, ISS program manager, during a Thursday press briefing. "If you lose one, you have the ability for another one being right after from a dissimilar redundancy, or a different supplier."
The Dream Chaser will give NASA the unique ability to quickly retrieve time-sensitive ISS cargo. SpaceX's Dragon can currently bring science equipment back to Earth, but because it splashes down in the ocean, it can take days, instead of hours, to get experiments into the hands of scientists.
"Right now, we have biology studies that are going on on the space station, and we bring home live organisms," said Julie Robinson, the station's chief scientist. "When those organisms come home, if they have a really hard landing—a splashdown—and they're at sea for a couple days, you've really disrupted that before the scientists can take their final set of measurements."
SpaceX plans to eventually use thrusters to soft-land its Dragon capsule. In December, the company returned a spent first stage booster rocket to a landing zone at Cape Canaveral, and will attempt to repeat the feat with an autonomous drone ship during the launch of the Jason-3 climate satellite.
The new round of cargo flights are expected to begin in 2019, with a maximum of $14 billion to be awarded between the three providers through 2024. Each company is required to deliver a minimum of six missions. This is a change from NASA's CRS-1 contracts, which were based on total mass delivered to the station.
The first commercial cargo vehicle to visit the ISS was a SpaceX Dragon in 2012, fulfilling a requirement for the company to conduct a demo flight ahead of paid missions. Since then, SpaceX has successfully completed six Dragon flights. The seventh was lost after a Falcon 9 rocket accident in June 2015.
Orbital ATK debuted its Cygnus spacecraft during a 2013 demo flight, and conducted two more missions before an Antares rocket exploded shortly after liftoff in 2014. The third paid Cygnus made it to the station in December with the help of a United Launch Alliance Atlas V rocket.
The destruction of Antares damaged the launch pad at Wallops Island, Virginia, forcing NASA to help pay for refurbishment costs. For CRS-2, each provider will be required to carry insurance to cover damages to launch facilities or the ISS.
As part of a separate NASA agreement, Boeing and SpaceX plan to start sending astronauts to the station in 2017, ending a reliance on Russia's Soyuz spacecraft that has persisted since the retirement of the space shuttle in 2011. The new vehicles will allow the station's crew complement to increase from six to seven.
Dragon pad abort test Video: NASA TV
Support Our Core Enterprises
Your support powers our mission to explore worlds, find life, and defend Earth. Tomorrow's discoveries begin today.
Donate