Jason Davis • Jul 22, 2015
Expedition 44 Trio Flies through Solar Panel Glitch, Arrives at Station
A three-person crew is safely aboard the International Space Station following an early morning launch of a Soyuz rocket and spacecraft from the Baikonur Cosmodrome in Kazakhstan. Liftoff occurred at 3:02 a.m. local time Thursday (5:02 p.m. EDT, 21:02 UTC Wednesday), blasting the Russian Federal Space Agency's Oleg Kononenko, NASA's Kjell Lindgren and the Japanese Space Exploration Agency's Kimiya Yui on a nine-minute ride to orbit.
The ensuing six-hour journey to the International Space Station was not without incident. The Soyuz TMA-17M spacecraft's port-side solar panel did not deploy, giving the vehicle an appearance of a one-winged bird as it approached the orbital outpost. Either just before or after the Soyuz made contact with the Rassvet docking module, the panel sprung free, and cosmonaut Gennady Padalka radioed the news to Russian ground controllers.
The arrival of the three spacefarers returns the station's crew complement to six, ending a longer-than-average interim since the last crew departed on June 10. The launch also marks an important milestone for Russia's Soyuz rocket, which botched a Progress spacecraft deployment in May. Though Russian investigators were confident the issue was isolated to a single Soyuz-Progress variant and would not affect crewed flights, NASA and Roscosmos, the Russian Federal Space Agency, opted to delay the launch schedule while the investigation continued. As a result, European Space Agency astronaut Samantha Cristoforetti racked up the longest-ever stay in space by a female astronaut—199 days.
For the next month, it will be business as usual aboard the ISS, which is hosting one-year crew members Scott Kelly and Mikhail Kornienko. On September 2, a Soyuz piloted by cosmonaut Sergey Volkov will arrive with ESA astronaut Andreas Mogensen. Volkov will trade places with Padalka, who originally launched with Kelly and Kornienko in March, and remain aboard the station until the mission wraps up next year.
Padalka will then return to Earth with Mogensen—a rookie whose first space journey will only last ten days. Padalka joins Samantha Cristoforetti in the record books with another space accomplishment: The Russian is now the record holder for the most cumulative days in space. When he returns home in March, he will have lived off the planet about 878 days—more than four percent of the 57-year-old's life.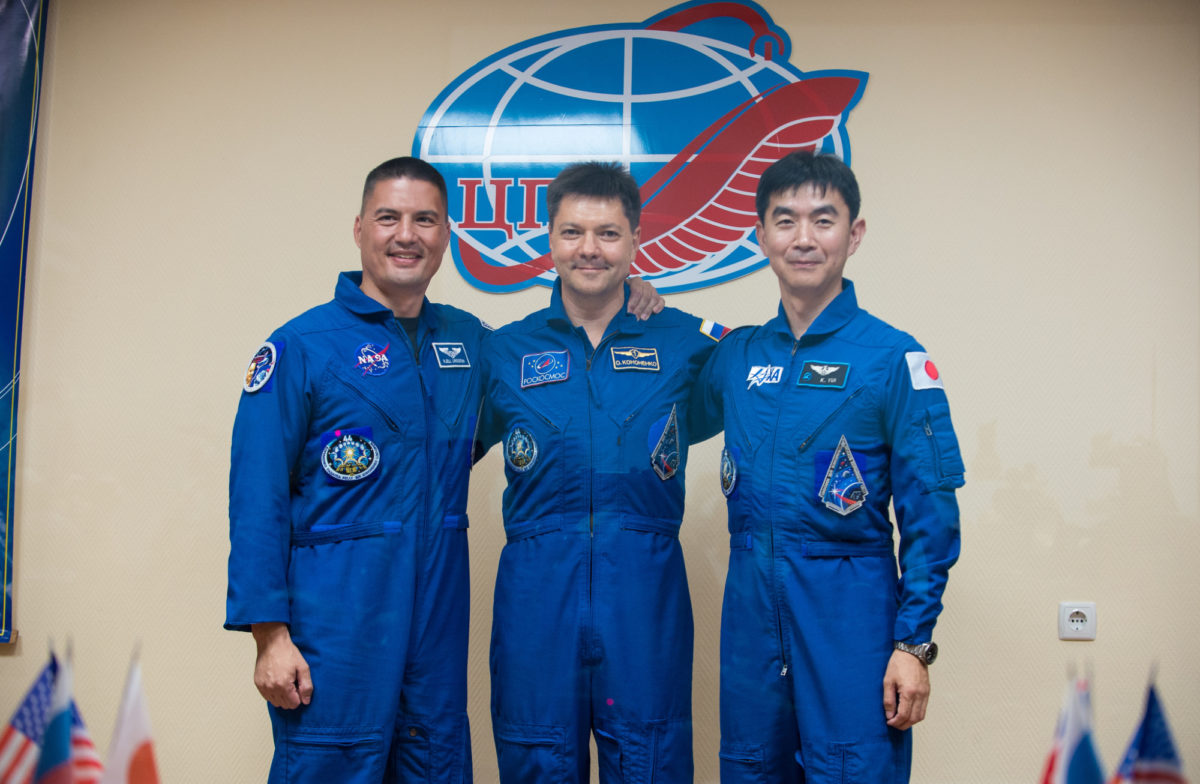 Support Our Core Enterprises
Your support powers our mission to explore worlds, find life, and defend Earth. Tomorrow's discoveries begin today.
Donate