This article originally appeared on Stuart Atkinson's blog and is reposted here with permission.
Another day and another stunning NAVCAM image (or, more accurately, a mosaic of 4 NAVCAM images) released by ESA...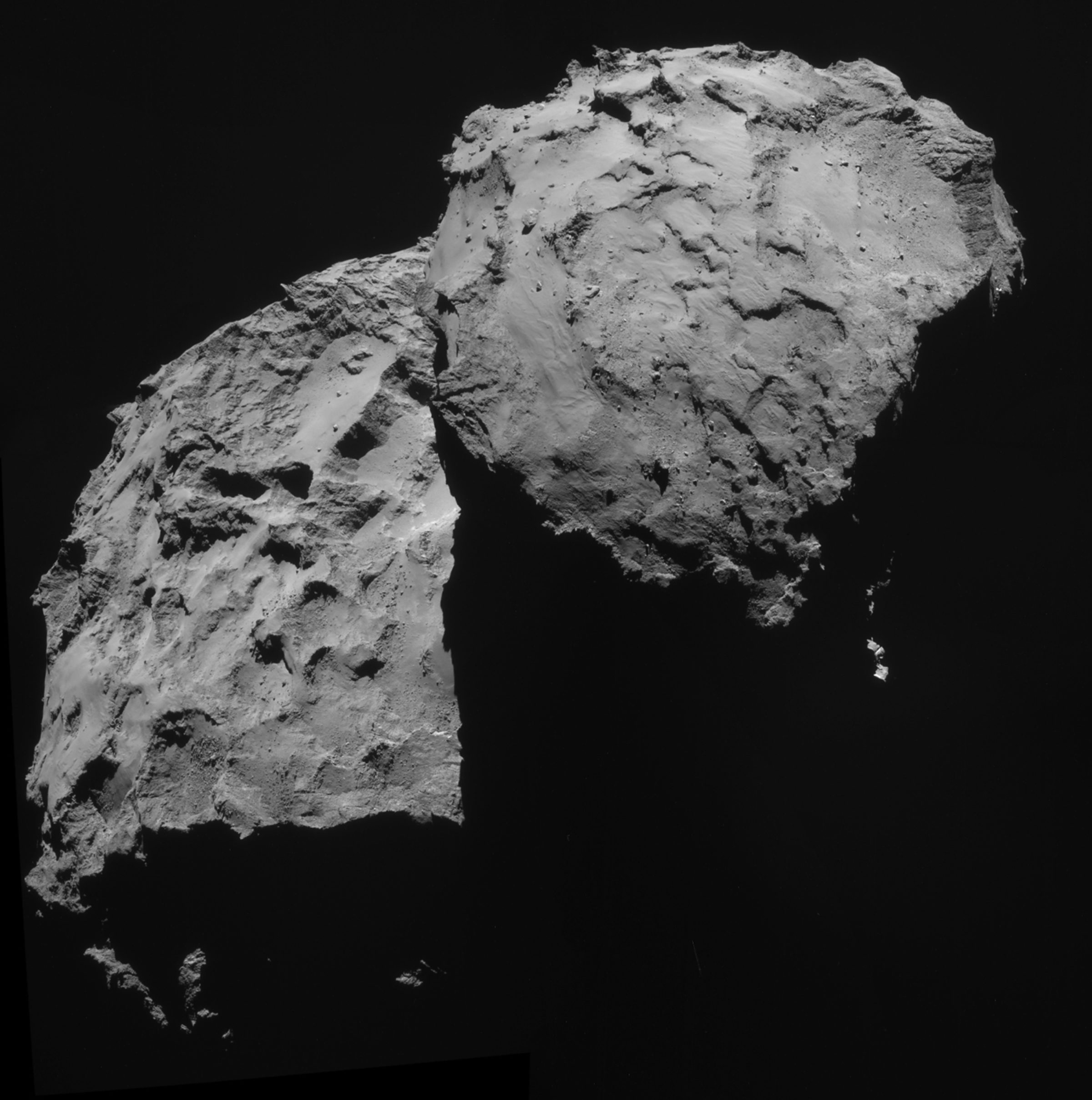 Oh, that's a beauty isn't it? With a bit of sharpening up etc, it looks like this...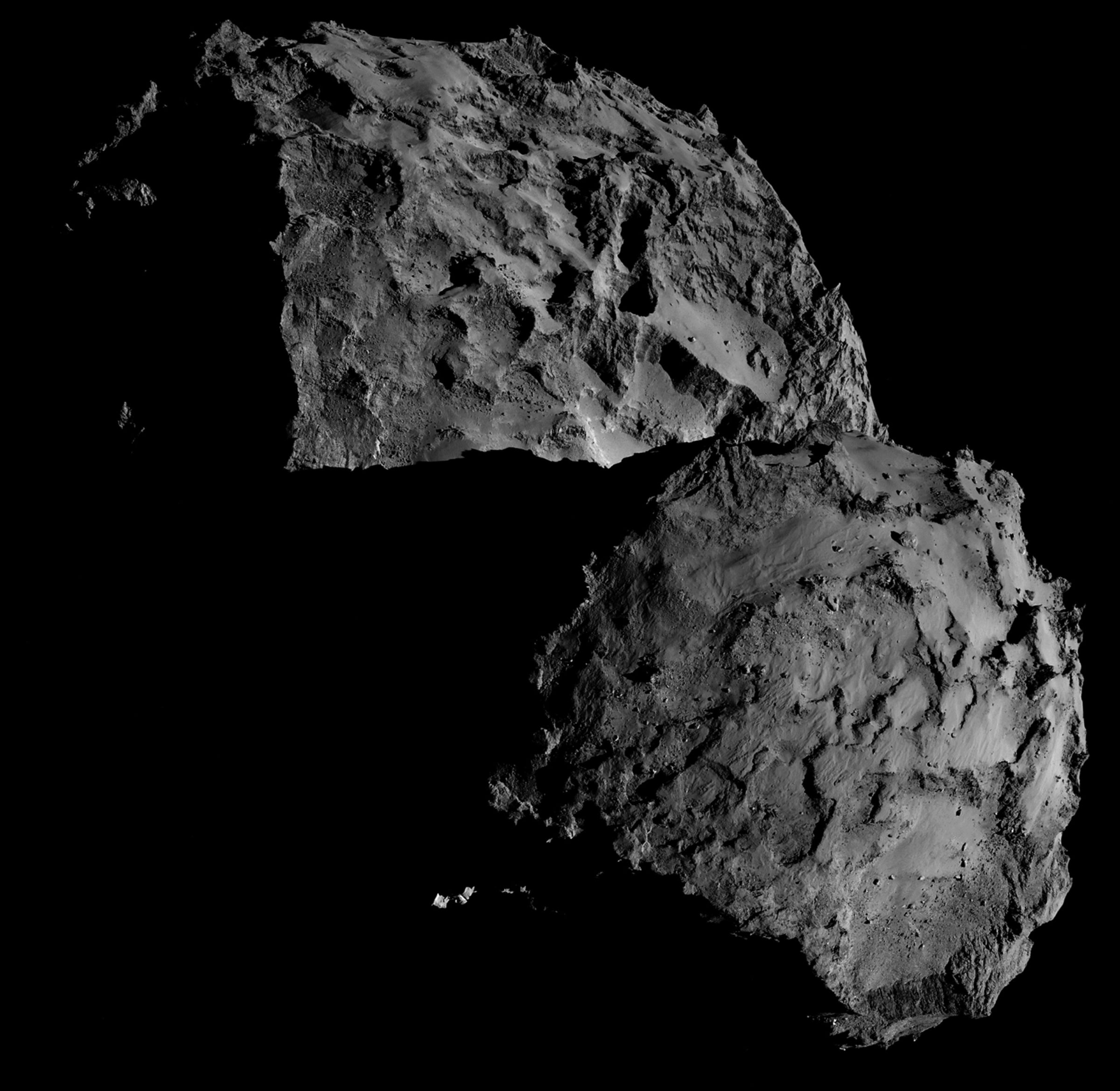 Oooh, much more menacing!
But look closely and that image gives us a great new view of some of the comet's most interesting features – its cliffs, craters and peaks...
No doubt these have all been imaged in jaw-dropping detail by the OSIRIS cameras, but as the OSIRIS team clearly have no intention of showing the rest of the world those images, I thought I'd get stuck into today's image release, isolate those features and show them a bit more clearly, hopefully bringing the landscapes of 67P to life a little bit more in the process. Anyway, click on the following images to enlarge them and see what you think.
Love this first one, looks like a fortress on the top of a mountain...VERY Middle Earth...
More intriguing spires...
Incredibly varied landscape, with a huge crater and strange, sculpted peaks and spires nearby...
My eyes keep being drawn to these incredible cliffs which fall away from a broad, boulder-strewn plateau...Remember, this was Landing Site Candidate A...
Just look at that great gaping crater...would anyone really be surprised if a Star Wars space worm leapt out of that, snapping at ROSETTA..?
What intrigued me about this area was that it looked pretty flat and dusty on the original image, but when enhanced and sharpened up a LOT of detail jumps out at you...
These are the mighty cliffs which surround the largest crater seen on 67P, which is close to the area selected to be Philae's landing site in November. But panic not, they are on the opposite side of the crater to Site J, so as scary looking as they are they shouldn't really pose much of a threat to little Philae.
...and finally, just look at this boulder.. it has other chunks of rock embedded in it...! :-)
I hope you enjoyed the tour! I know those portraits of some of the surface highlights of 67P are not perfect, but they'll have to do until we get to see those OSIRIS images... :-)
You are Part of LightSail's Legacy
Let's share the story and success of LightSail® - help secure LightSail's legacy!
Donate Today