Kate Howells • Sep 14, 2018
A New Era for Canada-U.S. Space Cooperation?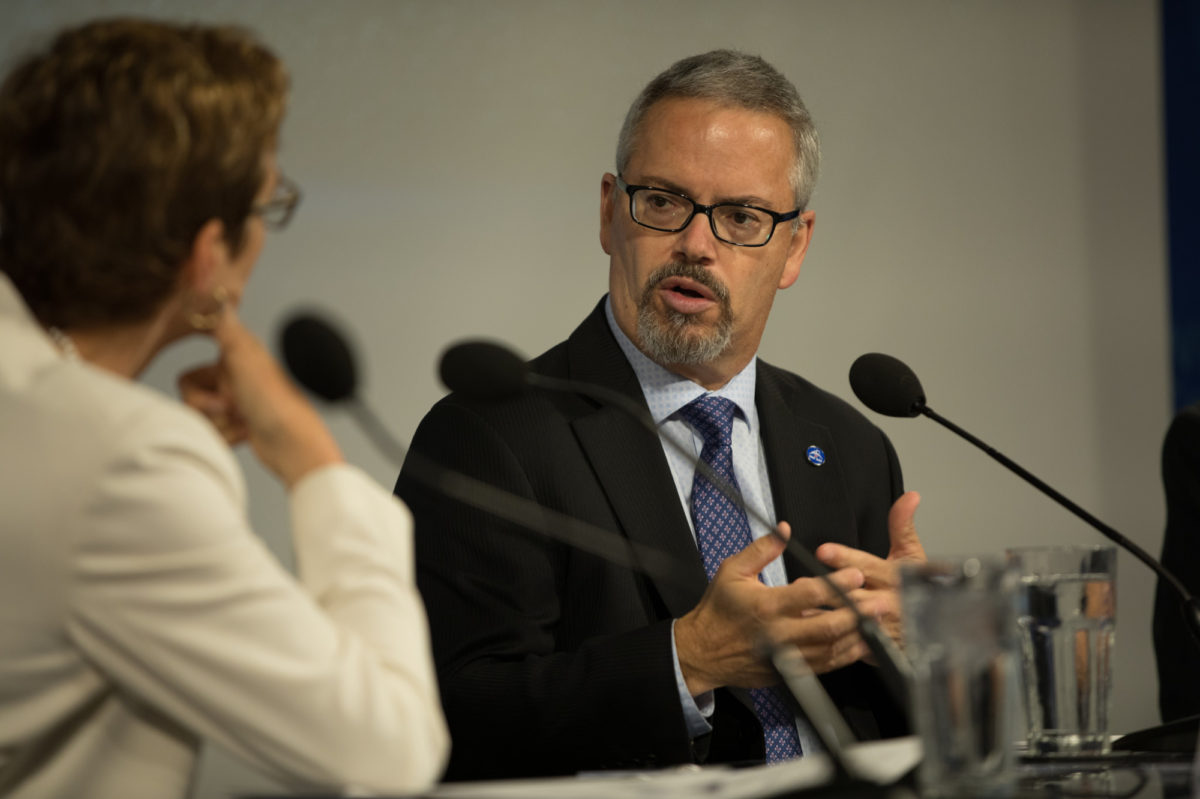 In Washington and Ottawa this week, much attention has been on the heated renegotiations of the North American free trade agreement (NAFTA). The customarily rock-solid relationship between Canada and the United States has recently been shaken.
On 7 September, down the street from the NAFTA meetings in Washington D.C., the Canada Institute at the Woodrow Wilson International Center for Scholars hosted a meeting of many thought leaders from both countries to discuss a parallel point of uncertainty in the Canada-United States relationship: collaboration in space. The title of the day-long meeting in Washington was "Over the Horizon: A New Era for Canada-U.S. Space Cooperation?" -- emphasis on the question mark.
Canada and the United States have a long history together in space. Canada's first satellite, Alouette 1, launched on an American rocket. The Apollo 11 lander touched down on the surface of the Moon on Canadian-made legs. The International Space Station (ISS) could not function without its Canadian robotic components, and Canada's astronauts would have nowhere to go if it weren't for the ISS.
The future of the Canada-U.S. space partnership is uncertain. NASA is moving forward with plans to send humans to the Moon and eventually on to Mars, but Canada has yet to decide whether or how it will participate. Canada's investment in space has been declining for years, allowing our space industry to lose people and companies to the U.S. and other countries with more thriving space sectors. As many nations are increasing their investments in space, Canada risks falling behind the rest of the world's progress.
At the Wilson Center meeting in Washington D.C., top-level U.S. space leaders -- including National Space Council Executive Secretary Scott Pace -- clearly stated that the United States wants to maintain our collaborative relationship in space. The U.S. is still holding a place at the table for Canada to join the Gateway station in lunar orbit and other major international exploration missions. We just need to step up.
There is still time, and there is still hope that Canada won't be left out. The Canadian space community is rallying around the common message that the Government of Canada must take steps to support the space program in the interest of our economy, sovereignty, pride, and international relationships. And the newly appointed Science Advisor to the Canadian Space Agency has echoed this call, advocating for a billion-dollar increase of the space program's budget over the next 10 years.
With decisions about the next federal budget being made in the coming months, The Planetary Society will continue to advocate for space. With a strategy and a healthy budget, Canada can take its place in the future of space exploration, both as a partner and as a leader in our own right.