New Horizons has now spotted every one of Pluto's satellites...all the ones we know about, that is. The animation released today contains four images taken between April 25 and May 1, and after heavy processing, they reveal the faint signals of the smallest moons. New Horizons is still more an astronomy mission than a geology mission; the targets are just dots of light, and heavy processing is required to make them visible. But the images will only get better over time.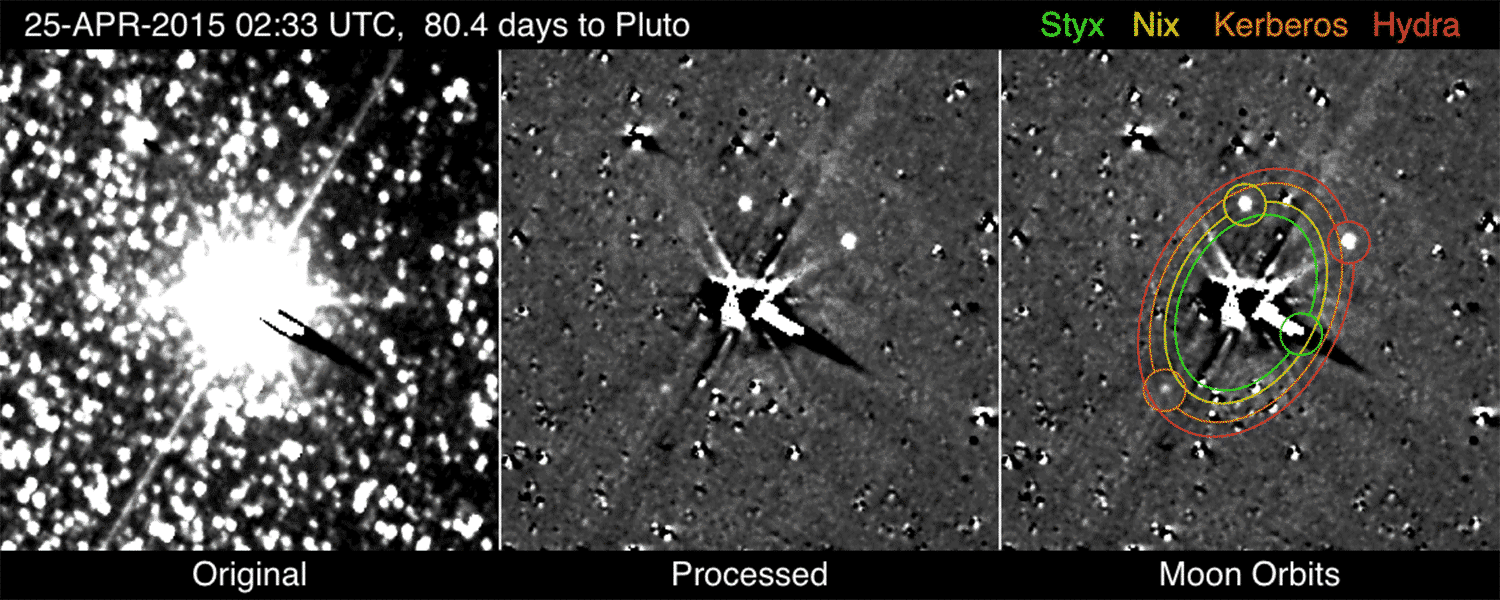 All of the component images for this animation -- and more, taken days more recently -- have already been released on the New Horizons raw images website. But don't get too excited about building animations of spinning moons from the raw images yet. Kerberos and Styx are too faint to be visible in the versions of the images released through that website. The raw images are shared with JPEG compression, which reduces the quality of the images, essentially hiding or even erasing objects as faint as the tiniest moons. It takes a lot of work to reveal even Hydra and Nix, but it's work that's being doggedly pursued at unmannedspaceflight.com.
In two days, on May 14, New Horizons will stop taking photos for two weeks in order to point at Earth and empty out its data recorders. So you can anticipate more data to be released in the next couple of weeks, but it won't appear significantly better than what you can see in the animation above. When New Horizons returns to pointing its optical instruments at Pluto again on May 28, it will be taking full-resolution photos of Pluto and Charon roughly daily for the rest of its approach, and all of the images will be observably better than Hubble. (See this blog entry for a table describing upcoming observations.) Maybe, some time next month, New Horizons might spot some moons we didn't know about before. Wouldn't that be cool? Some time after that, New Horizons will get close enough that it will turn from an astronomy mission into a geology mission. It's getting real, folks!
Until then, enjoy a performance of the moons of Saturn playing the roles of the objects in the Pluto system: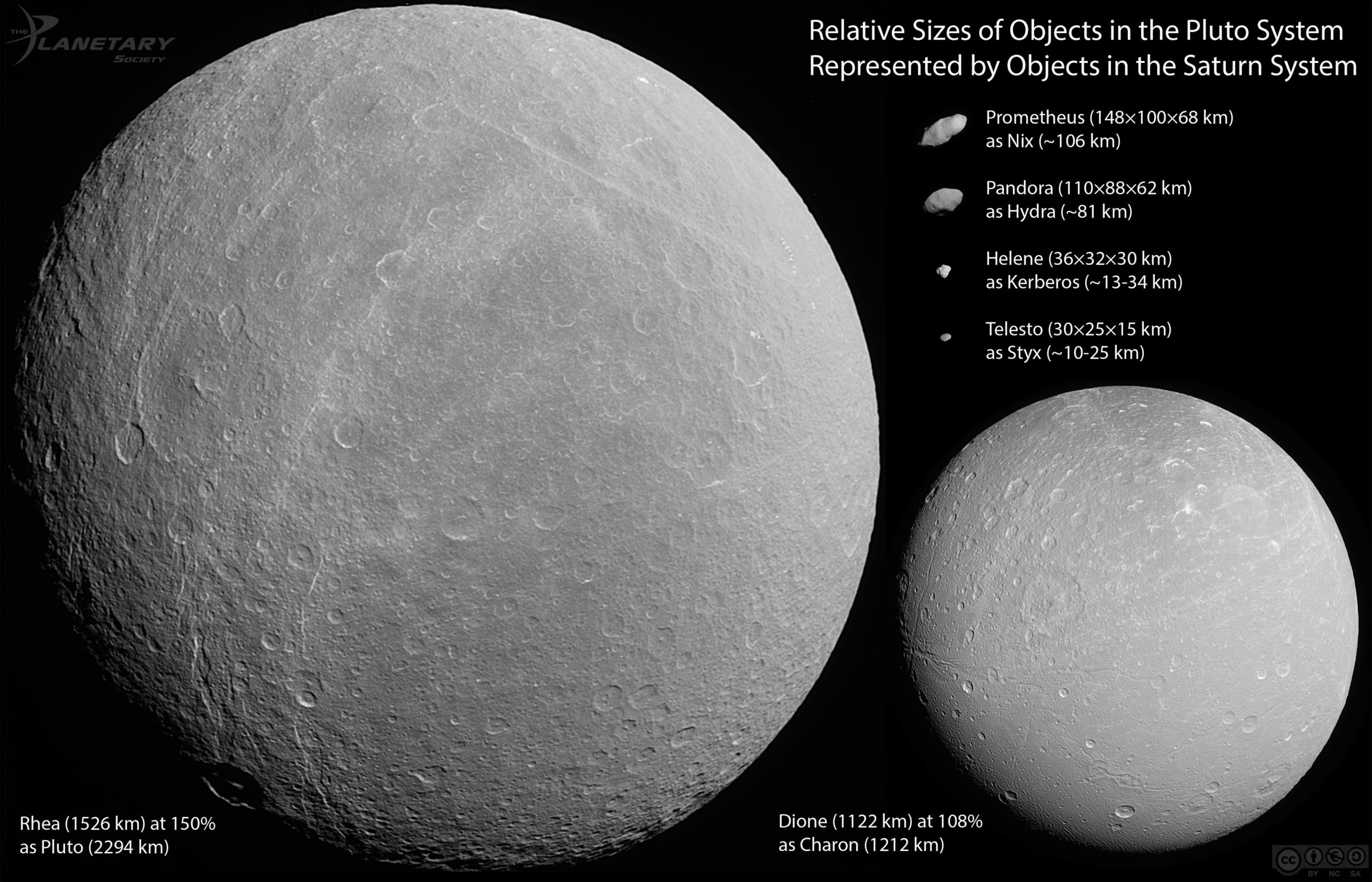 You are Part of LightSail's Legacy
Let's share the story and success of LightSail® - help secure LightSail's legacy!
Donate Today