Emily Lakdawalla • Mar 27, 2014
Comet spotted! Rosetta's first sight of Churymov-Gerasimenko since wakeup
Rosetta is doing the spacecraft equivalent of yawning and stretching after its long sleep, and last week the spacecraft rubbed its proverbial eyes and blinked a few times, squinting at its distant target. Comet Churyumov-Gerasimenko is still five million kilometers away and less than a pixel across to even Rosetta's highest-resolution cameras. Still: there it is!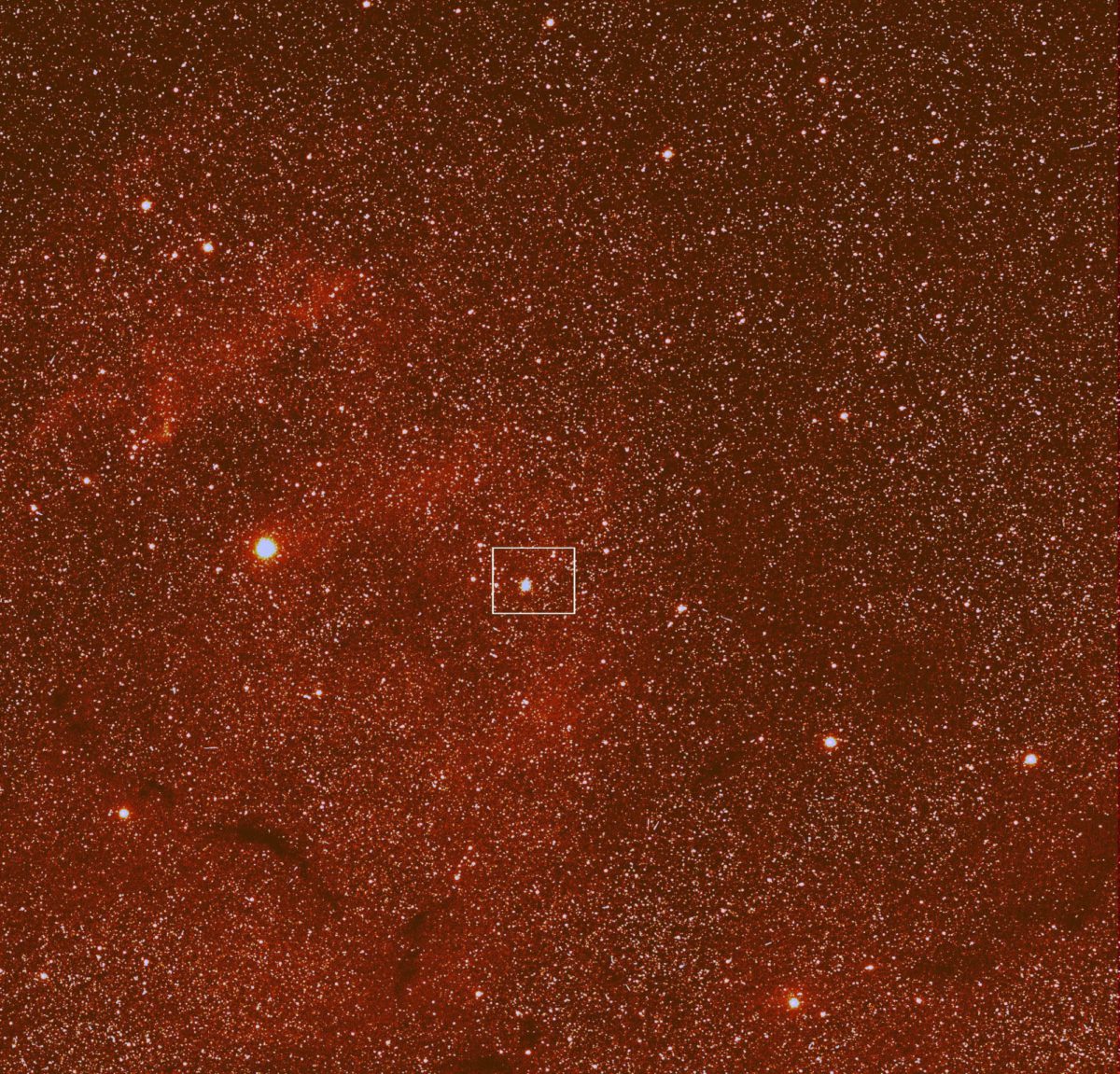 No, it's not the bright smudge in the picture; that's a globular star cluster, M107. Here's a Narrow-Angle Camera view, corresponding to the rectangle in the middle:
Just a dot! But a very important dot. Unlike all the other dots in the image, this one will grow and grow over the coming months.
What's going on with Rosetta right now? The cameras -- more formally known as the OSIRIS instrument -- are just two of a great many individual instruments being turned on and put through their paces this month. One of the most important events comes tomorrow, according to a tweet from ESA Operations this morning: