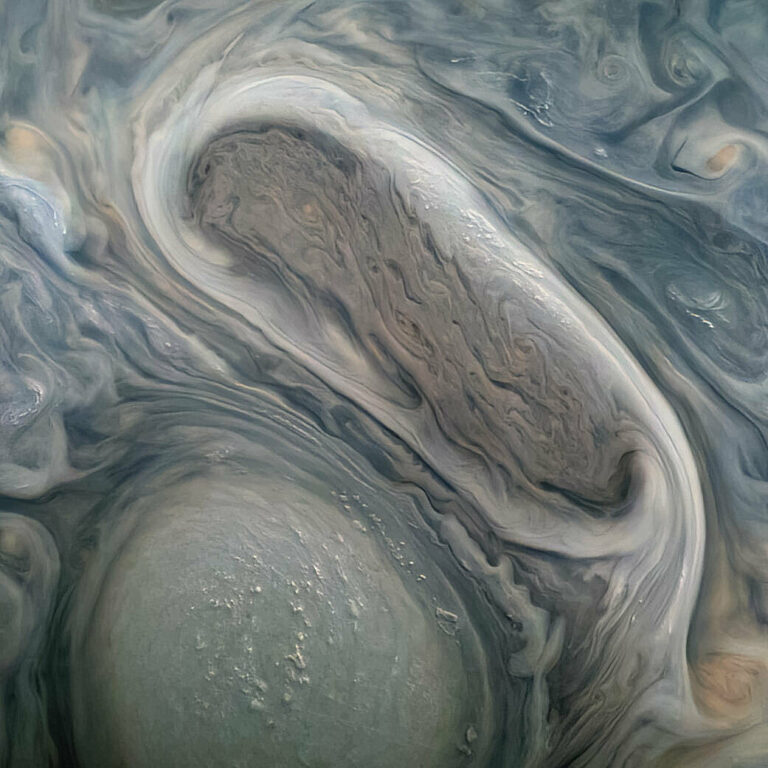 Bright "pop-up" clouds are visible above the lower storm, casting shadows on the cloud bank below. Although the pop-up clouds appear small in comparison to the large storm below, such clouds are typically 50 kilometers (31 miles) across.
Citizen scientist Kevin M. Gill processed the image to enhance the color and contrast, using raw JunoCam data.
JunoCam's raw images are available for the public to peruse and process into image products at https://missionjuno.swri.edu/junocam/processing.