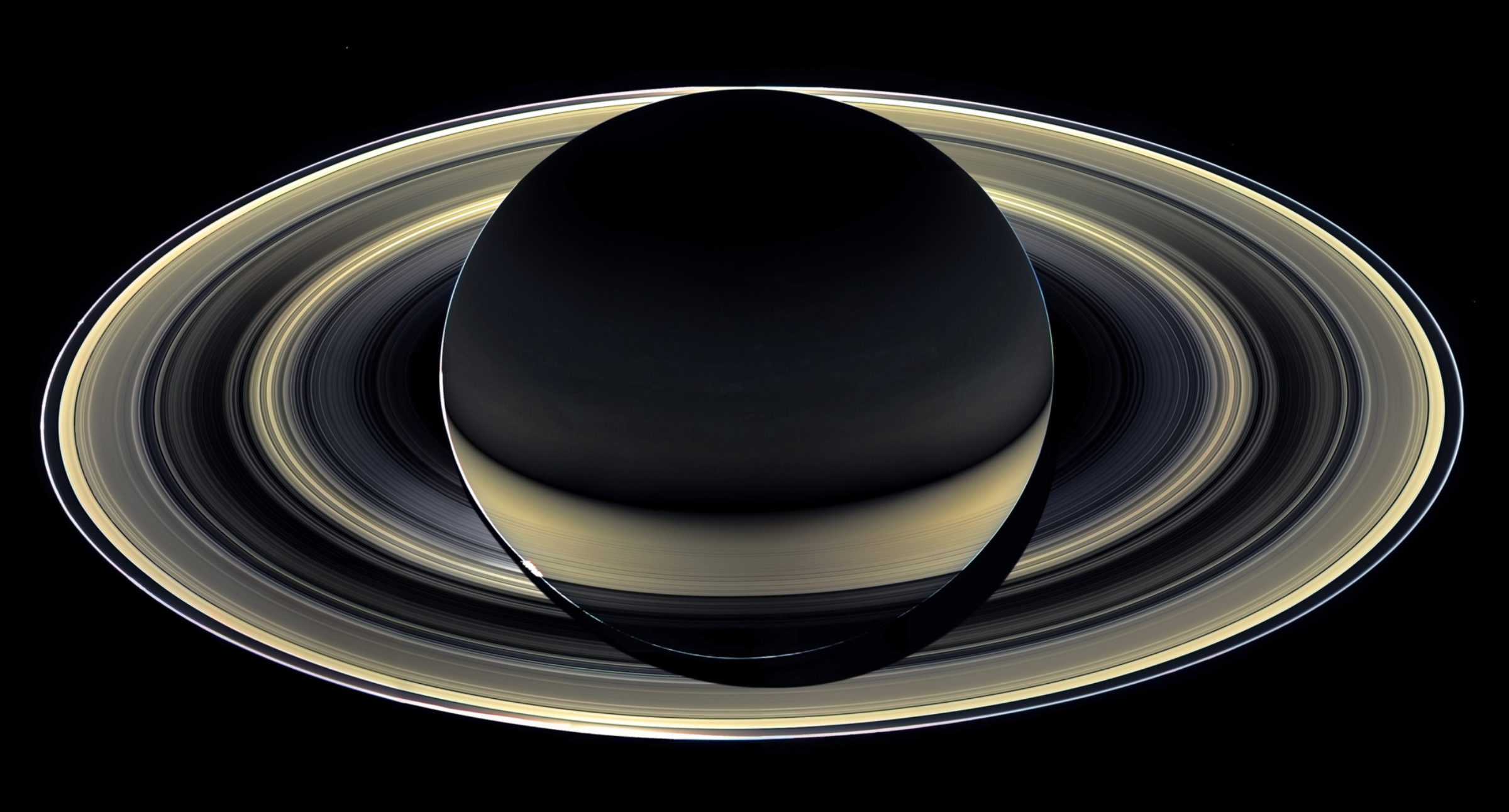 All components of the main ring system are visible, seen here illuminated from behind: a vantage point technically known as a 'high-phase angle'. In this geometry, a peculiar reversal happens: the thinner and more translucent rings shine out brightly, while the more opaque and thicker regions are relatively dark.
Only two moons — Janus and Mimas — can be picked out in this uncalibrated and compressed data, in addition to a red-giant star in the constellation of Gemini: Tejat (μ Gem).
For more information about the Cassini-Huygens mission visit saturn.jpl.nasa.gov and www.nasa.gov/cassini. The Cassini imaging team homepage is at ciclops.org.