Planetary Science Budget Projections for a Balanced Program (pre-FY2017 budget)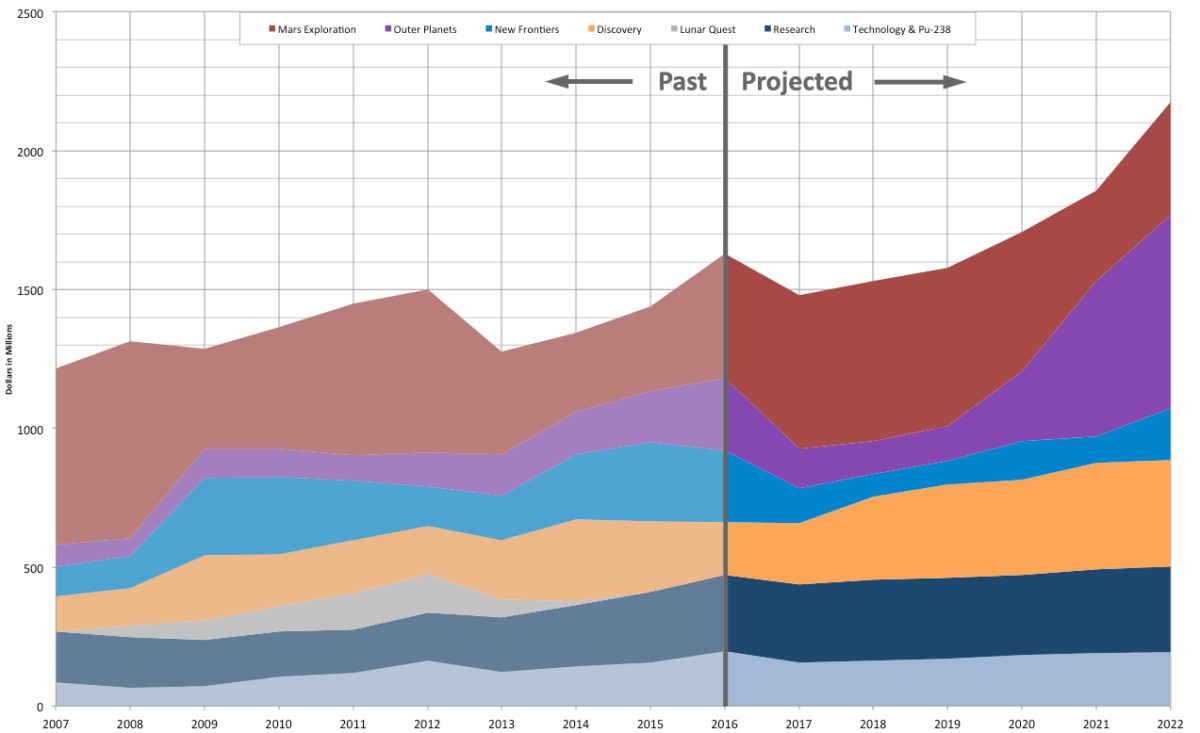 Base data is taken from the FY2016 NASA budget request and makes the following assumptions:
A 2023 launch date for a $2B Europa multiple-flyby mission with an additional $750M lander on a launch vehicle that costs roughly the same as an Atlas V.

The next New Frontiers (medium-class) planetary mission stays on track for launch no later than 2025.

The next Discovery (small-class) mission launches in 2020.

The follow-on Discovery mission is selected by the end of 2019 for launch in 2023.

A Mars Reconnaissance Orbiter-class ($700M) tele-orbiter launches to Mars in 2024.

Research and technology funding grow with inflation.

Mars Opportunity is funded through its current extended mission.

Lunar Reconnaissance Orbiter is funded through its current extended mission.