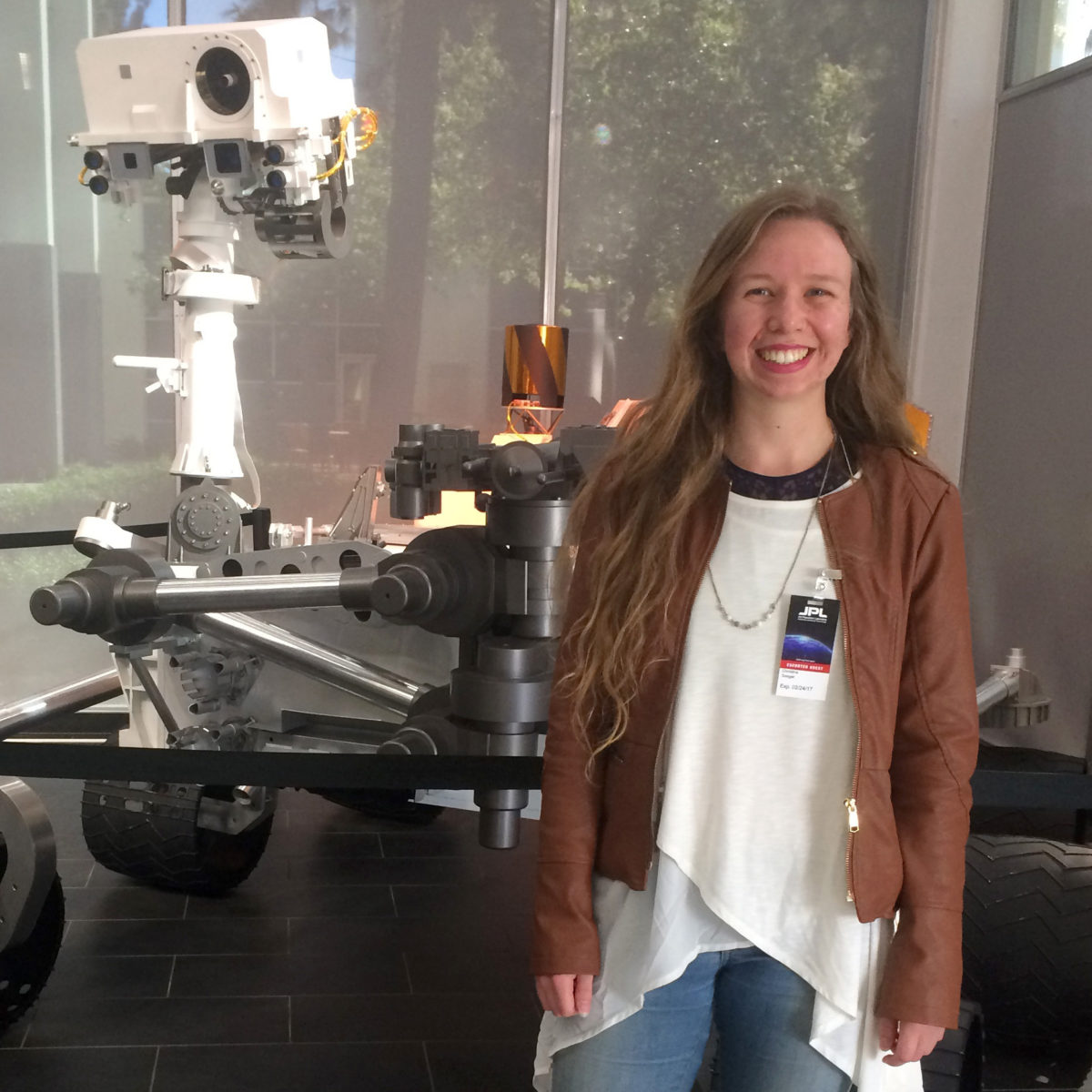 Tina Seeger
Graduate Student, Western Washington University
Tina Seeger is a first-year graduate student studying geology at Western Washington University, where she uses the Curiosity rover's Mastcam instrument to investigate compositional differences between rock types. She joined the Curiosity team after completing a BA in Geosciences and Astronomy at Williams College, and quickly fell in love with using space robots to study her favorite subject: space rocks. When she's not on shift to help drive Curiosity, she works on the Mars 2020 team as a student collaborator for the Mastcam-Z instrument to prepare for the next rover's adventures. She occasionally steps away from robotically climbing Mount Sharp to climb Washington's spectacular volcanoes, and shares her love of space as the astronomy program's Dark Ranger at Mount Rainier National Park.
Latest Articles
How to Send a Camera to Mars
The next Martian explorer, Mars 2020, currently exists as a robotic skeleton at NASA's Jet Propulsion Laboratory. Teams across the world are working diligently to construct the instruments that will adorn the rover, inside and out, and thereby give it the tools it needs to explore.