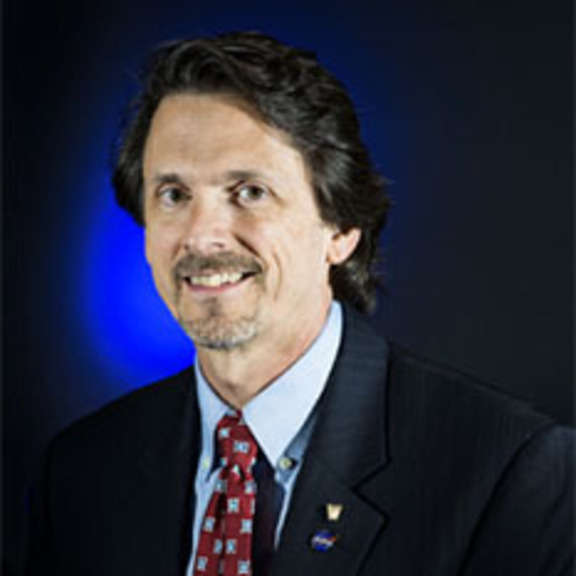 Steven Clarke
Director of the Heliophysics Division, Science Mission Directorate, NASA Headquarters
Steven W. Clarke is the Director of the Heliophysics Division in the Science Mission Directorate at NASA. Previously, he was the Director of the Joint Agency Satellite Division (JASD). In that role, he was responsible for managing reimbursable satellite and instrument development activities performed by NASA for partner agencies. The division's portfolio includes the Joint Polar Satellite System (JPSS), GOES-R, DSCOVR, Jason-3, MetOp/POES, and Polar Free Flyer.
Steve recently supported the Deputy Associate Administrator of the Exploration Systems Development (ESD) Division at NASA Headquarters where he was responsible for developing and operating the exploration architecture for human exploration beyond Earth orbit.
After several years as a systems and project engineer in the aerospace industry, Steve joined NASA in 2000 as an integration engineer responsible for NASA's scientific robotic missions. In 2003, he was selected as the Mechanical Branch Chief in the Launch Services Program, Kennedy Space Center, Fla.
He joined the Constellation Ground Operations Project Office when it was established in 2005, assigned as the Chief of the Launch Vehicle Division. Steve was responsible for developing launch vehicle ground processing interface requirements and instilling operability into the launch vehicle design. In 2009, he was selected as the Deputy Director of the Ground Operations Project Office.
Steve has received NASA's Exceptional Achievement Medal for his outstanding leadership in the development of the Ares I launch vehicle in addition to numerous group achievement and performance awards.
He has a BS degree in engineering and a MS degree in engineering management from the University of Central Florida.
Photo and biographical information from NASA.
Latest Planetary Radio Appearances