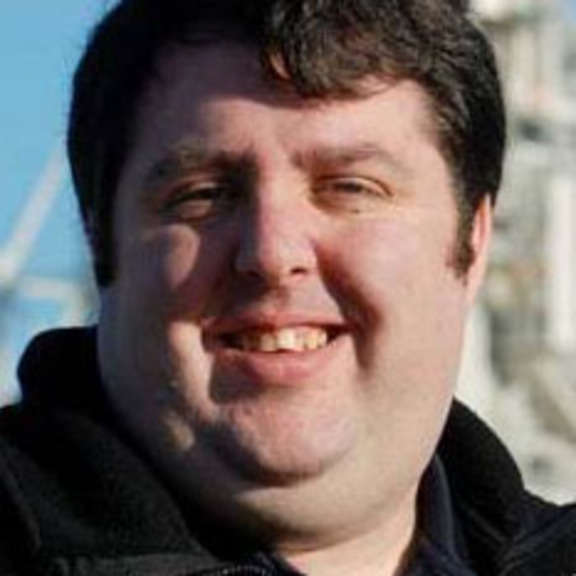 Robert Pearlman
Founder and Editor, collectSPACE
Robert Pearlman is a space historian and the founder and editor of collectSPACE, a website devoted to news and information concerning space exploration and space-related artifacts and memorabilia, especially in popular culture. He is also a contributing writer to Space.com.
Robert's original "Ask An Astronaut" website preceded NASA's efforts to connect the public with the men and women who have flown in space. Later, as the online program director for the National Space Society, Pearlman led the redesign and expansion of the organization's online resources and website, including authoring the educational viewer's guide for Tom Hanks' award-winning HBO miniseries "From the Earth to the Moon."
In 1997, Pearlman was recruited by Apollo 11 moonwalker Buzz Aldrin to develop the website accompanying Aldrin's first novel, "Encounter with Tiber." And in 1999, Pearlman co-founded the astronaut-endorsed Starport.com, which later was acquired by Lou Dobbs' Space.com. Pearlman was then hired by Space.com as a producer and tasked with creating and managing its community projects.

Between 1998 and 2003, Pearlman was the on-air, online host for the National Space Day webcast filmed from the Smithsonian's National Air and Space Museum.

In 1996, Pearlman was hired by Space Adventures, Ltd., the first company to launch privately-financed individuals ("space tourists") to the International Space Station (ISS), as its first Marketing and Public Relations Director.

Today, Pearlman is the editor of collectSPACE.com and a contributing writer for Space.com.

Pearlman serves on the American Astronautical Society's History Committee and nominating induction committee for the U.S. Astronaut Hall of Fame in Florida. He's a member of the Advisory Board for The Mars Generation and was previously on the board of directors of the National Space Society and U.S. Spacewalk of Fame Foundation. He is a former National Chair of the Students for the Exploration and Development and Space (SEDS).

In 2001, his work on collectSPACE earned Pearlman the Collector of the Year Award from the Universal Autograph Collectors Club (UACC).

In 2009, Pearlman was inducted into the Space Camp Hall of Fame, in part for his work on collectSPACE.