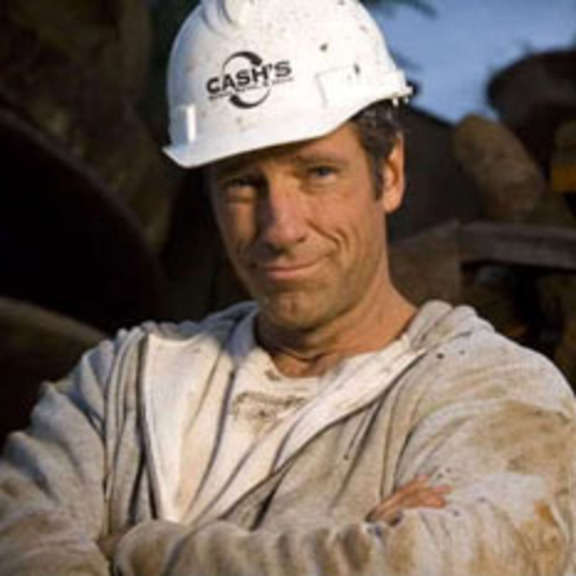 Mike Rowe
Creator and Executive Producer of 'Dirty Jobs', Discovery Channel
As the creator and executive producer of Discovery Channel's Emmy-nominated series Dirty Jobs With Mike Rowe, Mike has spent years traveling the country, working as an apprentice on more than 200 jobs that most people would go out of their way to avoid. From coal mining to roustabouting, maggot farming to sheep castrating, Mike has worked in just about every industry and filmed the show in almost every state, celebrating the hard-working Americans who make civilized life possible for the rest of us.
No one is better suited to the role of good-natured guinea pig than Mike — mainly because it's not a role. Dirty Jobs is entirely unscripted, and Mike doesn't cheat; he actually does the work, with a sense of humor rarely portrayed in such professions. In fact, the notion of depicting hard work as noble and fun is central to his personal mission. On Labor Day 2008, Mike launched a Web site called mikeroweWORKS.com, where skilled labor and hard work are celebrated in the hope of calling attention to the steady decline in the trades and bolstering enrollment in trade schools and technical colleges.
In addition to Dirty Jobs and his mikeroweWORKS endeavor, Mike is the voice of Deadliest Catchand the national spokesman for Ford Trucks. He has traveled extensively for Discovery Channel, hosting Shark Week in South Africa, where he field-tested a steel-mesh "shark-suit," and Egypt Week Live, where he opened and explored newly discovered tombs in the Valley of the Golden Mummies.
Photo and biographical information from the Discovery Channel.
Latest Planetary Radio Appearances