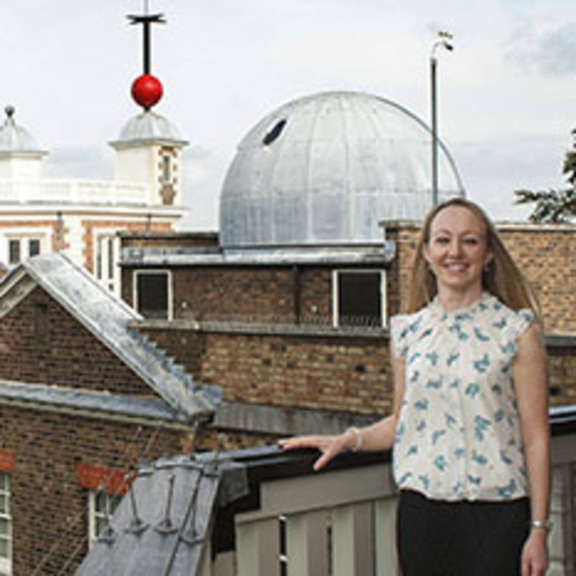 Louise Devoy
Curator, The Royal Observatory, Greenwich
Louise Devoy is the Curator of the Royal Observatory, Greenwich. Her role as curator involves tasks such as cataloging collections, researching the history of the Observatory, answering public inquiries, presenting talks, refreshing existing displays and creating new exhibitions. She is responsible for the collection of historical astronomical instruments.
After her initial studies in Physics with Astrophysics (MPhys) at the University of Leicester, she undertook postgraduate studies in the history of science at Imperial College London/University of London (MSc, History of Science, Medicine and Technology) before embarking on a PhD (history of science in museums) in collaboration with the Science Museum, London. She has worked in several national museums in the UK and the US, including:
National Space Centre, Leicester
Smithsonian Institution, National Air and Space Museum, Washington DC
Science Museum, London
British Museum, London
Her research focuses on astrolabes, sundials, quadrants and nocturnals. She has undertaken research on the collection of divination materials associated with the Elizabethan natural philosopher John Dee (1527-1609) (Ackermann and Devoy, 2011). She is currently working on two newly-discovered instruments believed to have been made by England's first scientific instrument maker, Humfrey Cole (c.1530-1591).
Photo and biographical information from the Royal Observatory.
Latest Planetary Radio Appearances