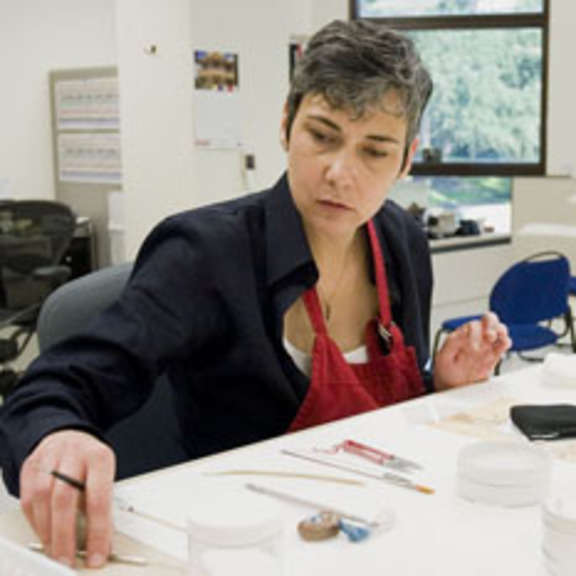 Jodie Utter
Paper conservator, Amon Carter Museum of American Art
I am the paper conservator at the Amon Carter Museum of American Art in Fort Worth, Texas. For the past several years I have been conducting a technical study of the watercolors of Charles M. Russell (1864–1926). As part of the study I have been looking at Russell's methods and studio materials.
Latest Articles
How Science Informs Art
A paper conservator at an art museum explains how scientific analysis of artworks using different parts of the electromagnetic spectrum is informing understanding of how the artists worked, and how the appearance of their pantings has changed with time.