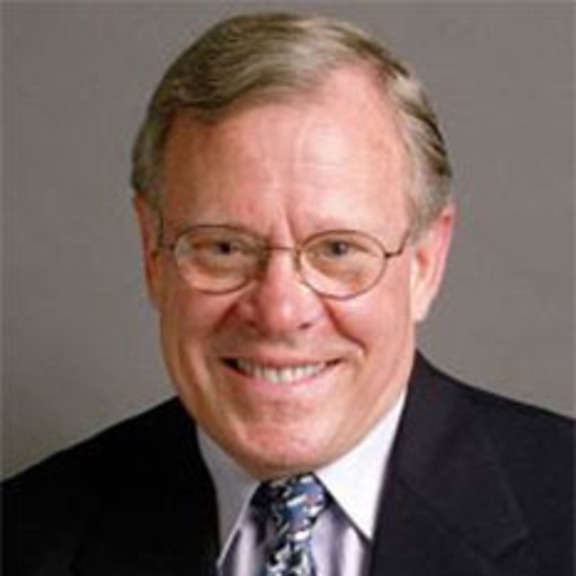 Jerry Schubel
President and CEO, Aquarium of the Pacific
Dr. Jerry Schubel has been president and CEO of the Aquarium of the Pacific since 2002. He is president and CEO Emeritus of the New England Aquarium, and from 1974 to 1994 was dean of Stony Brook University's Marine Sciences Research Center. For three of those years he served as the University's provost and is Distinguished Service Professor emeritus. Prior to 1974 Dr. Schubel was an adjunct professor, research scientist and associate director of The Johns Hopkins University's Chesapeake Bay Institute. Dr. Schubel holds a Ph.D. in oceanography from Johns Hopkins University. He received an honorary doctorate from the Massachusetts Maritime Academy in 1998.
He has worked throughout his professional life at the interfaces of science-management-policy on ocean issues. He has published more than 225 scientific papers and has written extensively for general audiences. He is a member of the National Oceanic and Atmospheric Administration's (NOAA) Science Advisory Board, the Science Advisory Panel for California's Ocean Protection Council, and the Board of Governors of the Savannah Ocean Exchange. He chaired the National Sea Grant Review Panel; the National Research Council's Marine Board; and the Ocean Research and Resources Advisory Panel (ORRAP). He has served on numerous NRC committees, is a former member of EPA's Science Advisory Board, the Census of Marine Life U.S. National Committee, and the National Science Foundation's Education and Human Resources Advisory Committee.
At the Aquarium of the Pacific, he created the Aquatic Forum that brings together scientists, policymakers and stakeholders to explore alternative ways of dealing with important, complex, and often controversial environmental issues facing California and the nation. The most recent Aquatic Forum was one of the first attempts to apply the Obama Administration's recommendation of coastal and marine spatial planning (CMSP) to the waters off Southern California. Other forums have focused on preparing cities and individuals for sea level rise and other climate change issues, the looming seafood crisis and aquaculture, droughts and ocean desalination, sustainable energy, and more.
Dr. Schubel also directs the Aquarium's Marine Conservation Research Institute. He has been interviewed by hundreds of media outlets on a variety of environmental and scientific topics for international, national, and local stories, including a 2011 for the ABC (New York) story Impending Disaster: Marine Species Face Mass Extinction…, interviews with international media about climate change such as Germany's ARD public radio, and locally he led a sea level rise special on CBS's KNX radio in Los Angeles.
Dr. Schubel is called upon to lead sessions for government at all levels and to speak at national conferences on a variety of issues from sea level rise to urban ocean dilemmas. These have included the following during 2012:
Dr. Schubel was part of NOAA's Ocean Exploration program review in May 2012.
He spoke the California Marine Affairs and Navigation Conference (CMANC) Annual Winter Meeting in 2012 in Newport Beach, CA addressing coastal and marine spatial planning (CMSP). Schubel is an advocate of CMSP, a process designed to allocate legitimate and important uses to appropriate coastal and ocean areas to benefit both environmental health and economic prosperity.
At the San Diego Sustainability Institute Greenovation Forum in February 2012, he presented on the business perspective of CMSP.
Headwaters to Ocean (H2O) Conference in San Diego in May 2011– Dr. Schubel presented a keynote address on CMSP and delivered the plenary talk in May 2012 "Shaping the Future of the Southern California Bight Through Scenario Planning"
NOAA's Capitol Hill Ocean Week in June 2011– Dr. Schubel was chair of a panel on American Prosperity and Global Security: Ocean Solutions for the 21st Century.
Society for Environmental Toxicology and Chemistry (SETC) in November 2012 in Long Beach, CA –Dr. Schubel gave the keynote talk on the environmental futures.
He spoke at a TEDx conference in June 2012 at the Art Center College of Design in Pasadena, CA on the need to integrate science, art, and design in attacking large-scale "wicked" environmental and social problems.
Dr. Schubel's key areas of expertise include:
climate change, including ocean acidification, coral bleaching, impact on the polar regions, and impact on people around the globe;
impacts that a rising sea and associated storm surges will have on the U.S. and nations throughout the world;
coastal and marine spatial planning and mapping the ocean to benefit the environment and economy;
sustainable seafood, including sustainable offshore aquaculture and the U.S. economy, and seafood and health;
urban ocean issues, including shipping, wildlife, ports;
art as a means for science and environmental stewardship;
engaging the public in ocean issues and science as well ocean literacy;
Gulf of California;
ocean desalination;
California's water system and droughts;
marine protected areas;
the 2010 Deepwater Horizon Gulf of Mexico oil spill;
ocean pollution;
watersheds;
seaports;
and ocean biodiversity.
Photo and biographical information from the Aquarium of the Pacific.
Latest Planetary Radio Appearances
Exploring the Seas of Earth and Other Worlds
We return to the beautiful Aquarium of the Pacific in southern California for a fascinating conversation about ocean science. What we learn down here is furthering our research around the solar system. William Patzert, Jerry Schubel and Steven Vance join Mat Kaplan on stage. Emily Lakdawalla tells us what Curiosity, the Mars Science Laboratory rover, has been doing lately. Bruce Betts is keeping his eye on converging Jupiter and Venus.