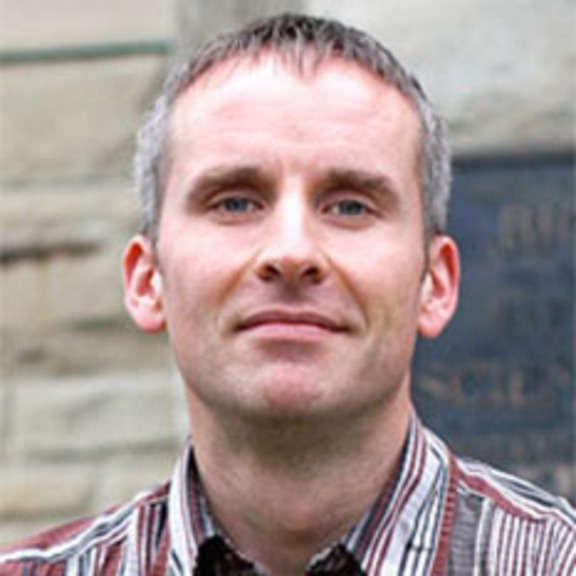 Gordon Osinski
NSERC/MDA/CSA Industrial Research Chair in Planetary Geology, University of Western Ontario
Dr. Gordon Osinski is the NSERC/MDA/CSA Industrial Research Chair in Planetary Geology at the University of Western Ontario in the Departments of Earth Sciences and Physics and Astronomy. He is also Deputy Director of the Centre for Planetary Science and Exploration, Director of the Canadian Lunar Research Network, and Chair of the Planetary Sciences Division of the Geological Association of Canada.
Dr. Osinski completed his Ph.D. in geology in 2004 from the University of New Brunswick (UNB), Fredericton. For this he was awarded the Governor General's Gold Medal for Academic Excellence in Graduate Studies. His Ph.D. thesis focused on the geology of the Haughton impact crater and surrounding terrains on Devon Island in the Canadian High Arctic – a unique planetary analogue site. He has spent 12 consecutive summers conducting research at this site. He has also been on two expeditions to Antarctica as part of the Antarctic Search for Meteorites (ANSMET). Dr. Osinski's research interests are diverse and interdisciplinary in nature. His main area of research focuses on understanding impact cratering as a planetary geological process, on the Earth, Moon and Mars. His research covers the tectonics of impact crater formation, the generation of impact melts, emplacement of ejecta, and post-impact processes such as impact-associated hydrothermal activity. He has published more than 60 papers in peer-reviewed journals and special papers and has given over 50 conference presentations. For this research on impact cratering, he has been awarded the 2009 Nier Prize of the Meteoritical Society.
Biographical information from NASA SSERVI.
Latest Planetary Radio Appearances
Planetary Radio Live! We See Thee Rise: The Canadian Space Program
We welcomed 1,600 Canadian space enthusiasts to the University of Toronto for our October 1st celebration of Canada in space! Join Mat Kaplan and Bill Nye with their guests, Canadian space writer Elizabeth Howell, University of Western Ontario planetary scientist Gordon "Oz" Osinski, and Canadian Space Agency astronaut Jeremy Hansen. Bruce Betts appeared via Skype to lead a rousing Random Space Fact cheer on What's Up.