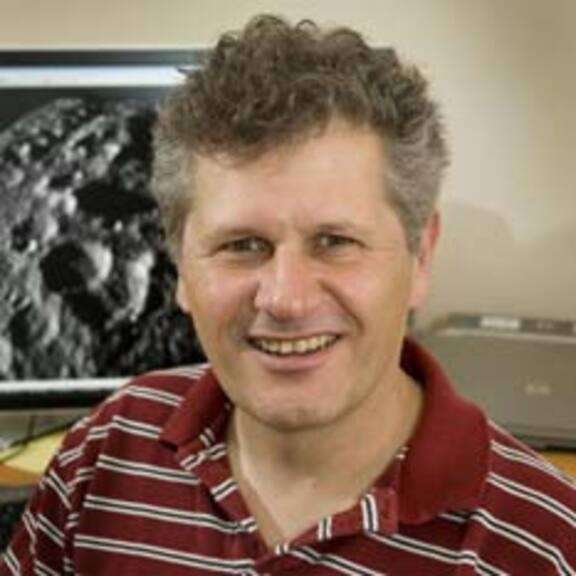 David Paige
Professor of Planetary Sciences, UCLA
David Paige is Professor of Planetary Sciences at UCLA. He is Principal Investigator of the Diviner Lunar Radiometer Experiment, an instrument aboard NASA's Lunar Reconnaissance Orbiter mission that is currently orbiting the Moon.
Latest Articles
Speak out for Planetary Exploration
On June 9, UCLA faculty and students will join institutions across the country in voicing their support for continued funding of NASA's planetary science program through the National Planetary Science Bake Sale and Car Wash. If you aren't able to make it to an event, be sure to make your voice heard by contacting your local representatives.
Latest Planetary Radio Appearances
Planetary Radio Live! Living on Mars
Will humans live, work and thrive on Mars? What challenges must be met before we can become Martians? On July 20th, the anniversary of the Apollo 11 moon landing, Mat Kaplan welcomed an outstanding panel of experts for conversation in front of a Pasadena, California audience.