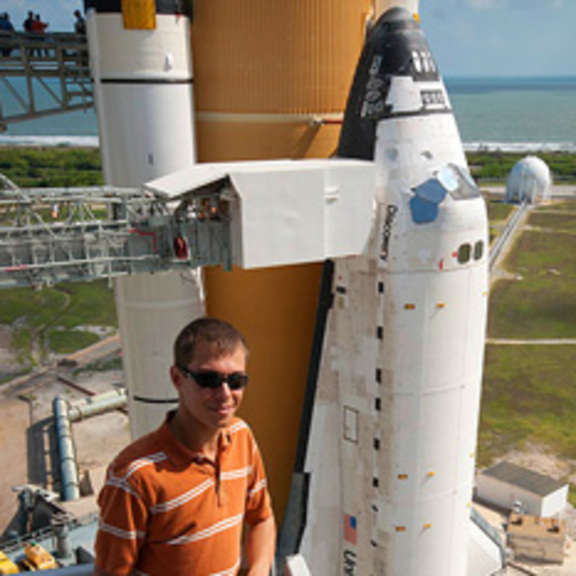 Ben Cooper
Freelance/Media Photographer, LaunchPhotography.com
Ben Cooper is freelance/media photographer and former NASA photographer currently based out of Daytona Beach, Florida, and serving the Central & North Florida area, including Cape Canaveral. He has covered launches and other events at Cape Canaveral and the Kennedy Space Center since July 1999, and photographed over 100 missions and launches to date.
For the final few years of the Space Shuttle program, he photographed for NASA and held a position on NASA's photo and engineering imaging team at the Kennedy Space Center & Cape Canaveral Air Force Station. Work included mission-critical imagery of the shuttle's exterior and orbiter tiles that ensured a safe mission of the space shuttle on every flight, as well as public affairs imagery for distribution by NASA and dozens of portraits and award ceremonies.
He specializes in aerospace, travel, science and astronomy imaging, with experience on six continents including Antarctica. With over 20 years of experience in the field of photography, he is also an alumnus of Embry-Riddle Aeronautical University with a Bachelor of Science in Aerospace Engineering and minor in space studies/space history.
View his amazing work, order prints, or contact Cooper at LaunchPhotography.com.