The Planetary Society and National Park Service launch revised Junior Ranger booklet for upcoming eclipses
For Immediate Release
October 13, 2023
Contact
Danielle Gunn
Email: [email protected]
Phone: +1-626-793-5100
Pasadena, CA (October 13, 2023) — In anticipation of the annular solar eclipse on October 14, 2023, and the total solar eclipse on April 8, 2024, The Planetary Society has partnered with the National Park Service to launch a renewed Eclipse Explorer Junior Ranger booklet.
Packed with interactive activities and featuring Bill Nye, CEO of The Planetary Society, and CaLisa Lee, Planetary Society volunteer, the booklet serves as a comprehensive guide for young explorers interested in the upcoming celestial events, with each activity thoughtfully designed to suit children aged 5-10. The booklet is a refreshed version from the 2017 total solar eclipse that was wildly popular with young explorers.
"A solar eclipse is an unforgettable experience," Bill Nye, CEO of The Planetary Society, said. "We're once again partnering with the National Park Service to provide educational materials and create educational moments. An eclipse is a fantastic opportunity for kids to understand and appreciate our place in space. And everyone, please, wear those special glasses!"
Children who complete the booklet's activities can proudly earn their badge and official certification as a Junior Ranger. As an added bonus, each booklet comes equipped with an eclipse viewer, ensuring participants can safely view both eclipses.
The collaboration combines the National Park Service's renowned night sky programs with The Planetary Society's specialized insights on space, offering a rich and enlightening experience for all participants.
While booklets and badges will be available in participating U.S. National Parks, quantities are limited. Call ahead or visit the website of your park destination to confirm availability.

Press resources
Interviews with eclipse experts are available upon request. Please contact Danielle Gunn, chief communications officer for the Planetary Society, at [email protected].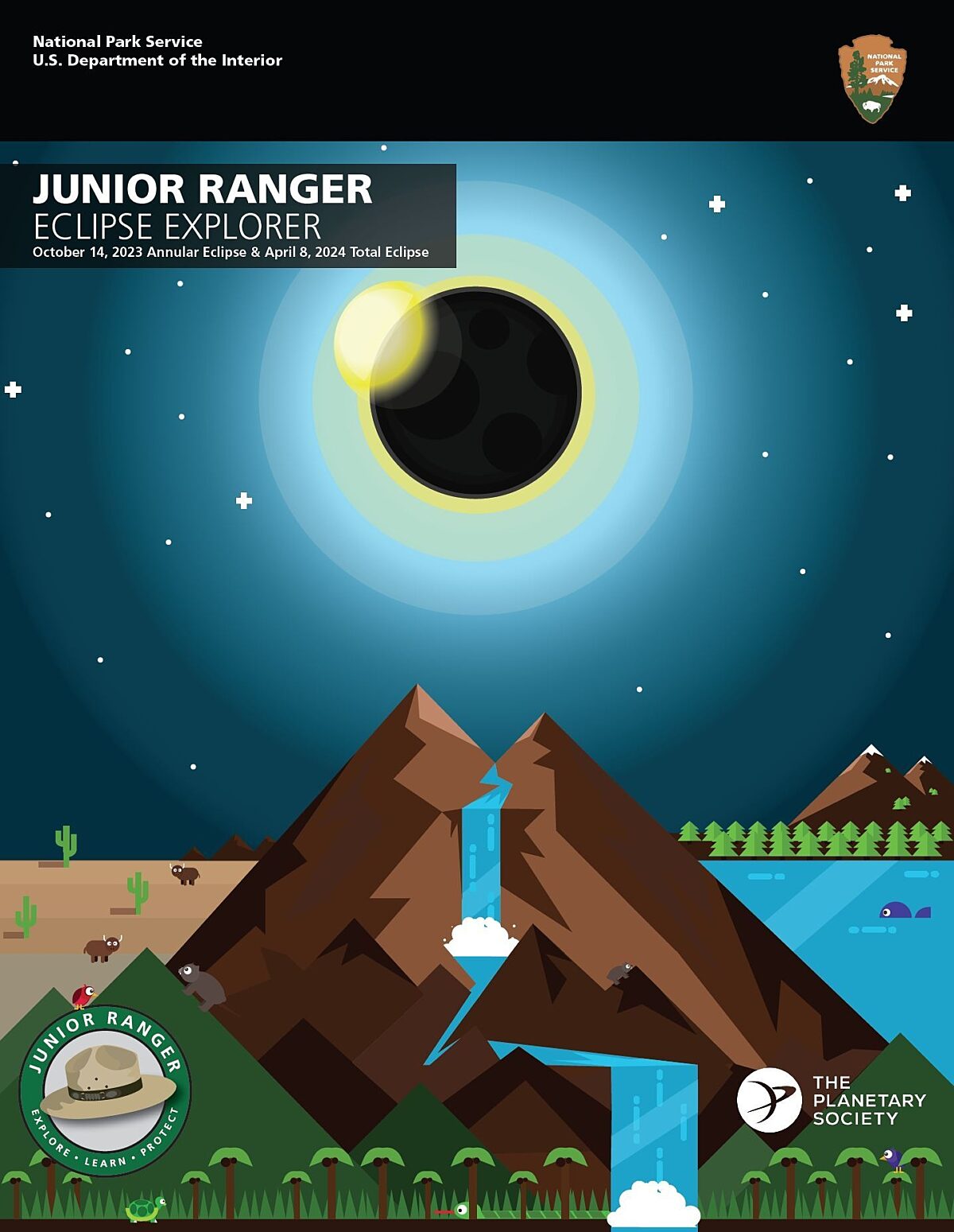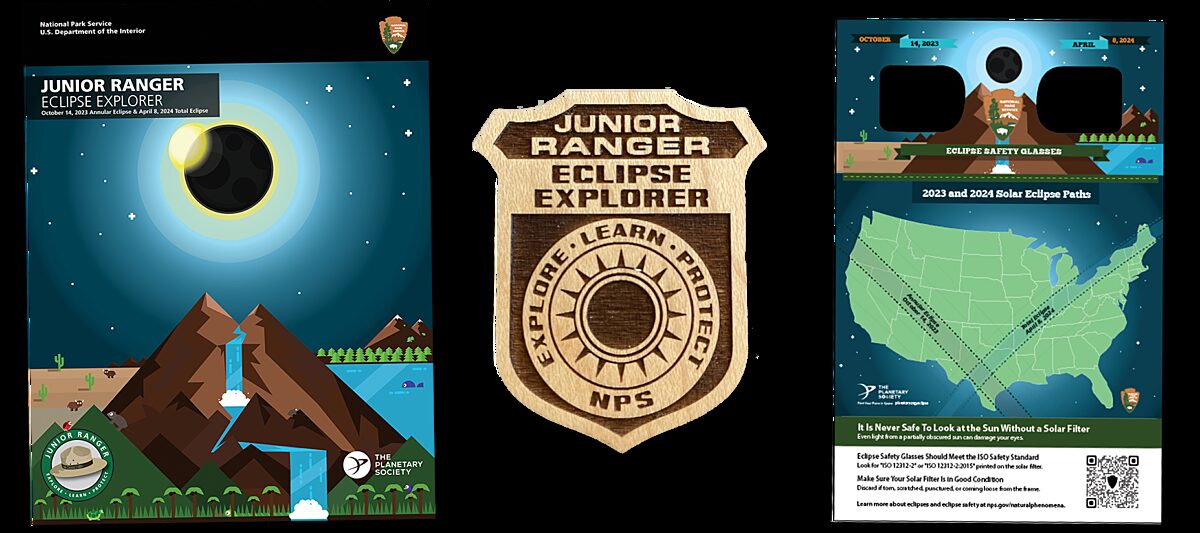 Explore our map, eclipse glasses, educational materials, and more, in preparation for the annular and total solar eclipses.
About The Planetary Society
With a global community of more than 2 million space enthusiasts, The Planetary Society is the world's largest and most influential space advocacy organization. Founded in 1980 by Carl Sagan, Bruce Murray, and Louis Friedman and today led by CEO Bill Nye, we empower the public to take a meaningful role in advancing space exploration through advocacy, education outreach, scientific innovation, and global collaboration. Together with our members and supporters, we're on a mission to explore worlds, find life off Earth, and protect our planet from dangerous asteroids. To learn more, visit www.planetary.org.
###