Space enthusiasts travel to Washington, D.C., for The Planetary Society's Day of Action
For Immediate Release
September 18, 2023
Contact
Danielle Gunn
Email: [email protected]
Phone: +1-626-793-5100
Washington, D.C. (September 18, 2023) — More than 100 space enthusiasts from around the country have traveled to Washington, D.C., today to advocate for increased investments in NASA's space science program.
They are all members of The Planetary Society, the space advocacy organization co-founded by Carl Sagan and today led by CEO Bill Nye. The Planetary Society organizes this annual event, called the Day of Action, to bring together members of the public with their representatives in Congress to advocate for space exploration. It is the largest space advocacy effort of its kind for non-professionals.
"It's truly awe-inspiring," said Jack Kiraly, The Planetary Society's Director of Government Relations. "We're witnessing an unparalleled commitment from individuals who believe so deeply in space exploration that they are willing to personally journey to our nation's capital to advocate for the future of space. This demonstrates that people of all walks of life are committed to uncovering the mysteries of our Universe and united in support of space science."
This year's Day of Action takes place amidst looming threats of spending cuts to NASA's budget which would impact its plans to launch an octocopter to explore Saturn's moon Titan, search for asteroids and comets that could pose a threat to life on Earth, and retrieve and return the Perseverance rover's pivotal samples back to Earth.
Due to the pandemic, the last several years necessitated a virtual approach to the Day of Action. Today's event marks a return to in-person — and it's backed by a massive number of participants, all of whom paid their own way to participate.
"A very large number of members are making the trip to Capitol Hill this year," said Planetary Society CEO Bill Nye. "It's a testament to our passion for space exploration and the concern we all have about the future of U.S. leadership in planetary science."
Space enthusiasts who couldn't travel to Washington D.C. today are urged to advocate by writing to their representatives using a pre-written letter provided by The Planetary Society. Non-U.S. citizens can also help the effort by voicing their support for space exploration on social media using the hashtags #FundNASA and #DayofAction.

Press Resources
Planetary Society leadership is available for interviews. Please arrange with Danielle Gunn, chief communications officer, at [email protected]

Background
Images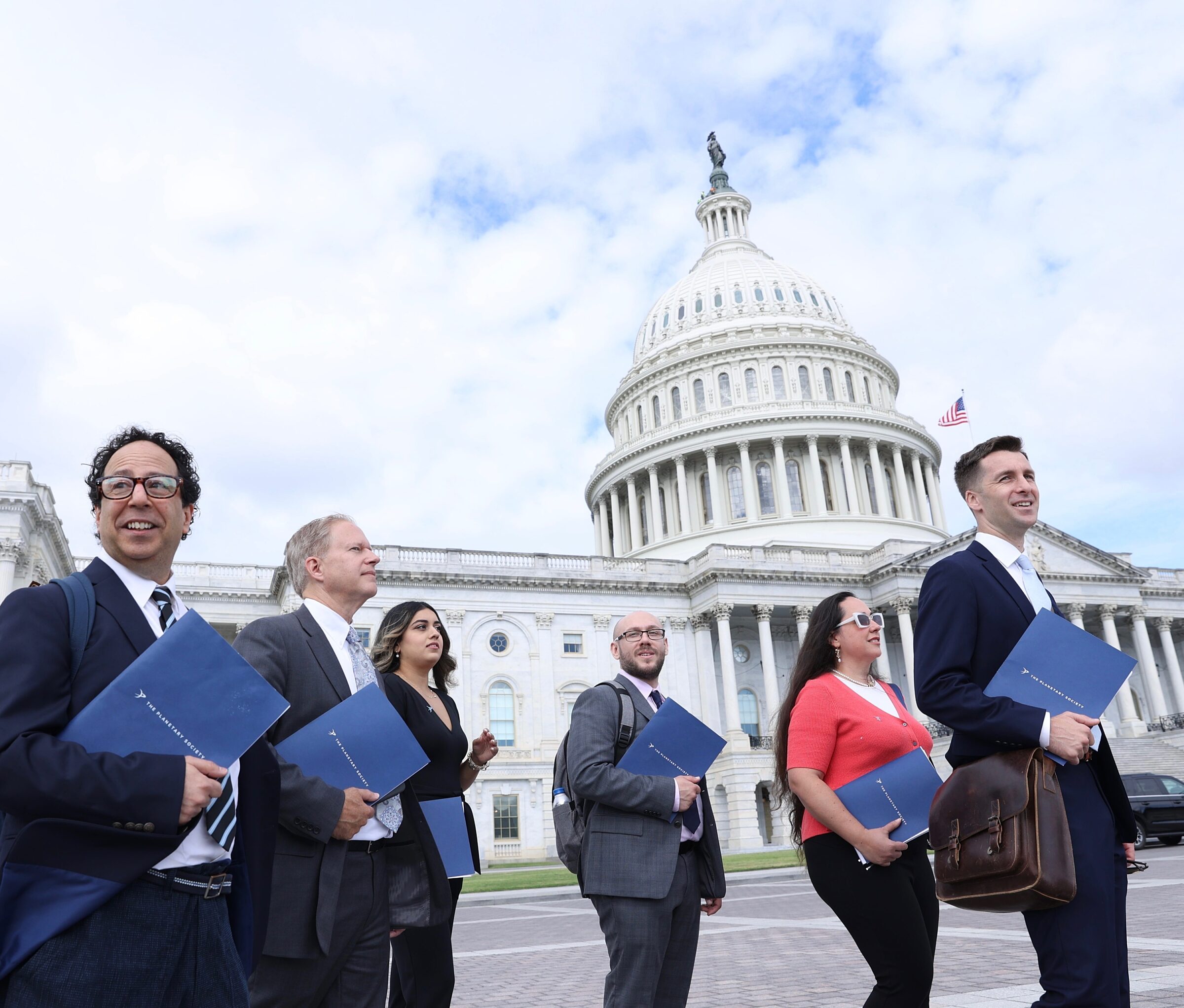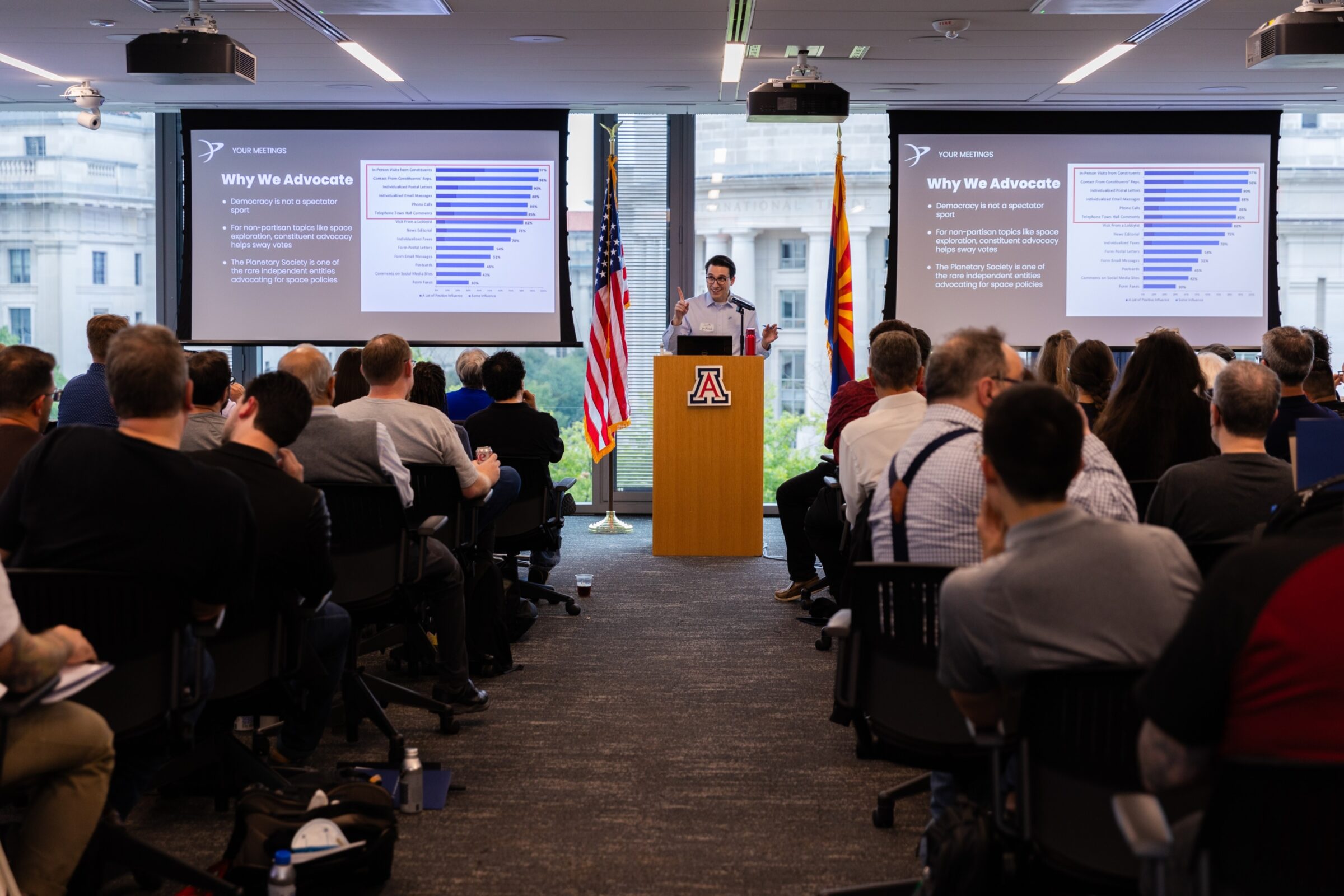 About The Planetary Society
With a global community of more than 2 million space enthusiasts, The Planetary Society is the world's largest and most influential space advocacy organization. Founded in 1980 by Carl Sagan, Bruce Murray, and Louis Friedman and today led by CEO Bill Nye, we empower the public to take a meaningful role in advancing space exploration through advocacy, education outreach, scientific innovation, and global collaboration. Together with our members and supporters, we're on a mission to explore worlds, find life off Earth, and protect our planet from dangerous asteroids. To learn more, visit www.planetary.org.
###