Bill Nye Joins March for Science as Honorary Co-chair, Speaker
The Planetary Society Joins as Partner Organization
For Immediate Release
March 30, 2017
Contact
Erin Greeson
Phone: +1-626-793-5100
Pasadena, CA (30 March 2017) -- The Planetary Society today announced that CEO Bill Nye (The Science Guy®) will join the global March for Science as a speaker and honorary Co-chair. The organization, the world's largest non-governmental space interest group, announced its official partner role. Nye's participation will occur at the Washington, D.C. event, and The Planetary Society will participate globally as the March for Science unfolds in approximately 400 locations around the world.
Bill Nye issued a statement about The Planetary Society's participation (for the full statement, read Nye's blog).
Nye described the March for Science as consistent with The Planetary Society's values.
"Science is universal." said Nye. "Space exploration brings out the best in us."
"We march to inspire unity. When we explore the cosmos, we come together and accomplish extraordinary things. Space science brings people of all walks of life together to solve problems and experience the unparalleled awe of exploration. Everyone - regardless of race, gender, nationality, creed or ability - is welcome in our journey to advance space science."
"We march to advocate for space," Nye added. "There's a new movement for space exploration."
Nye said that March for Science participation is consistent with Planetary Society cofounders' legacy.
"Carl Sagan, my astronomy professor at Cornell University, cofounded The Planetary Society. He was a space science champion, advocate and communicator. He inspired the world to experience space science and delight in discoveries: achieved and within reach. His legacy lives on, through us: through you."
Bill Nye's full statement is published on his blog.
Omaze launched an official t-shirt campaign to benefit The Planetary Society during the March for Science and onward. The "Science is Universal" shirt is part of an ongoing movement for science literacy and space advocacy. The shirt is available at: http://omaze.com/bill
The Planetary Society shared participation details, including onsite and remote opportunities.
Citizens interested in marching with The Planetary Society can find details on the event page: http://planetary.org/march
Remote participation opportunities include a hashtag campaign #ScienceIsUniversal, which encourages science supporters around the world to submit photos in solidarity for science.
More information about The Planetary Society's participation will be announced as March for Science program details are finalized.
About
The Planetary Society: The Planetary Society has inspired millions of people to explore other worlds and seek other life. With the mission to empower the world's citizens to advance space science and exploration, its international membership makes the non-governmental Planetary Society the largest space interest group in the world. Carl Sagan, Bruce Murray and Louis Friedman founded The Planetary Society in 1980. Bill Nye, a longtime member of The Planetary Society's Board, serves as CEO. www.planetary.org
March for Science, Mission: The March for Science champions robustly funded and publicly communicated science as a pillar of human freedom and prosperity. We unite as a diverse, nonpartisan group to call for science that upholds the common good and for political leaders and policy makers to enact evidence based policies in the public interest. www.marchforscience.com
Media Resources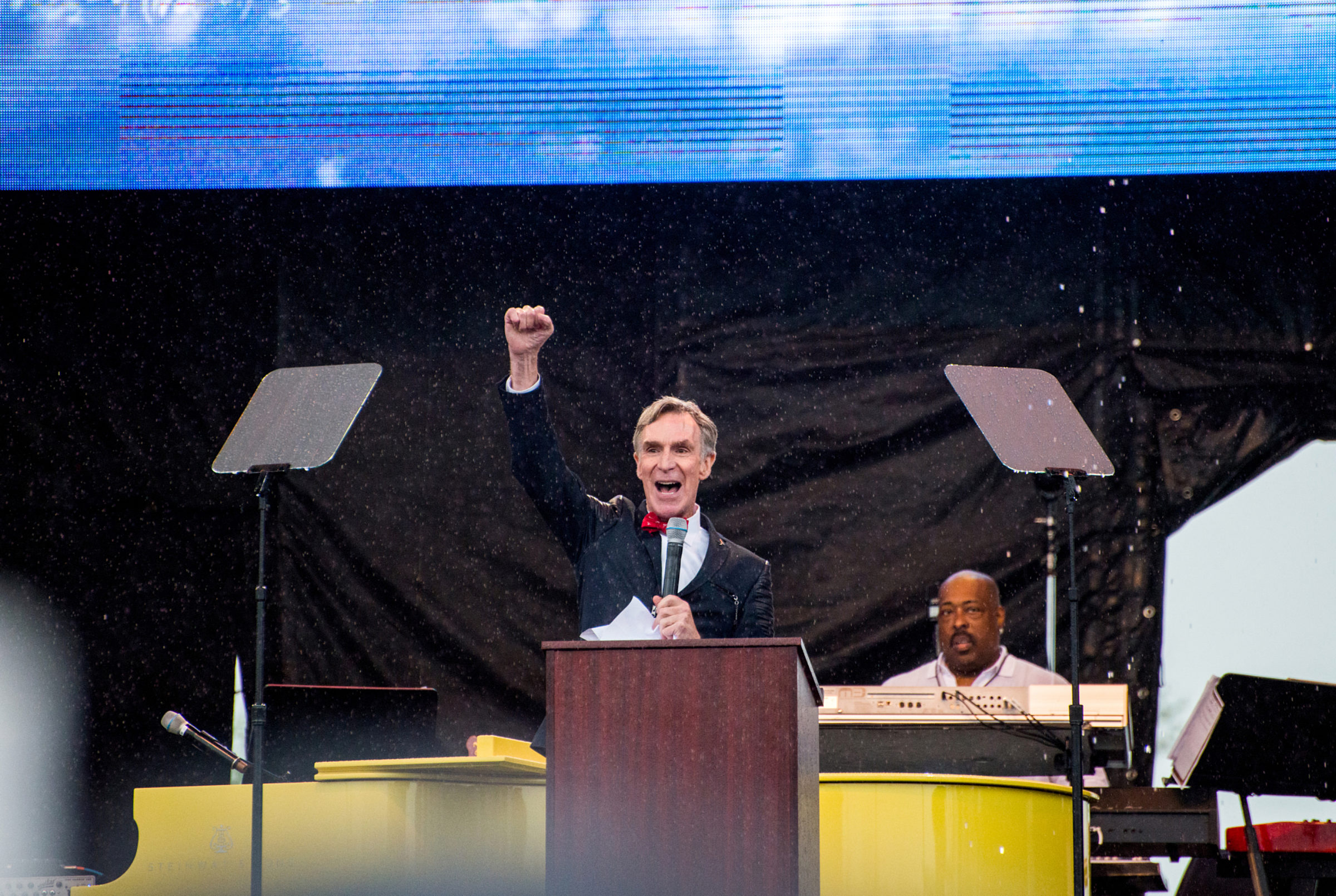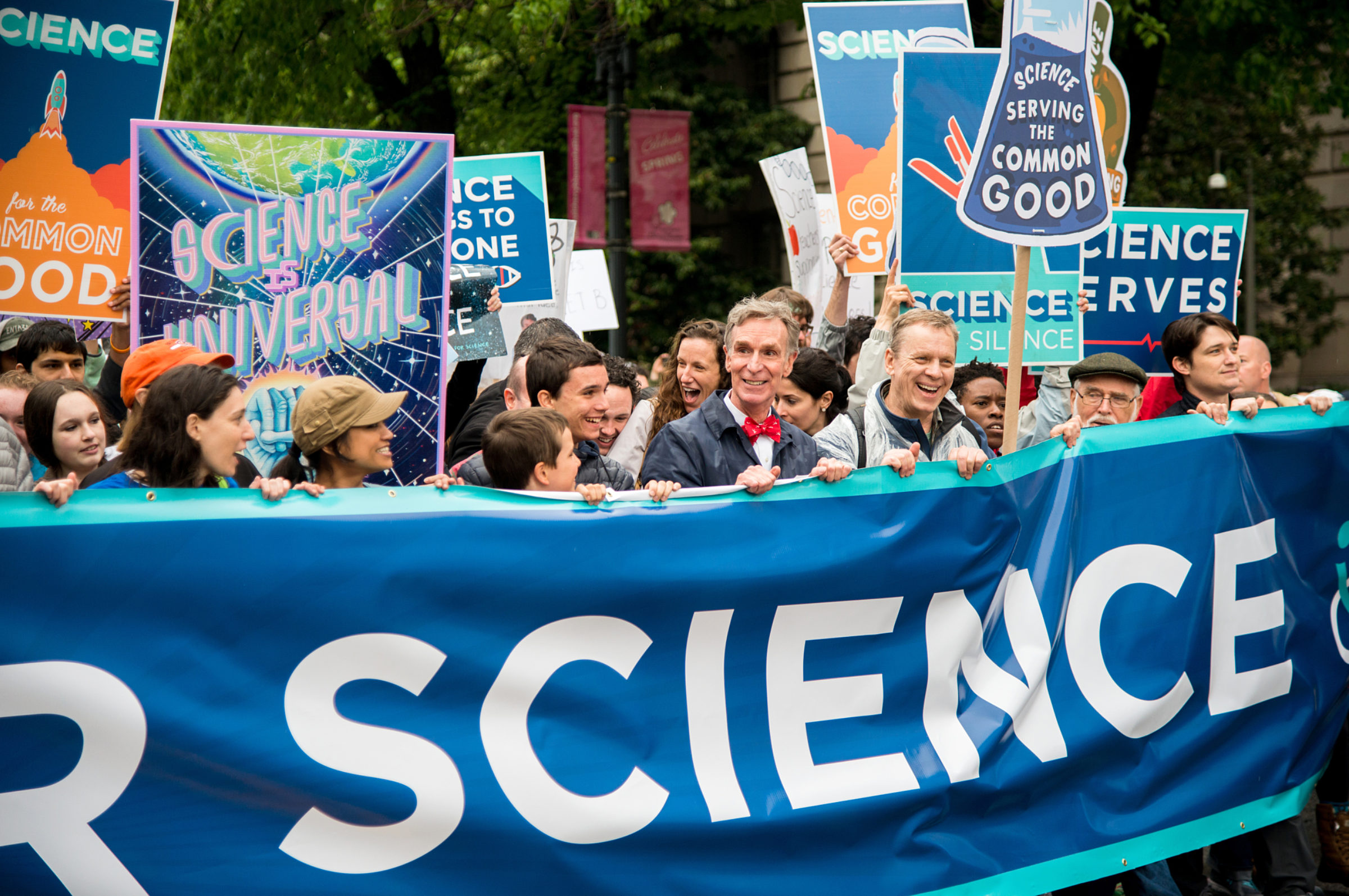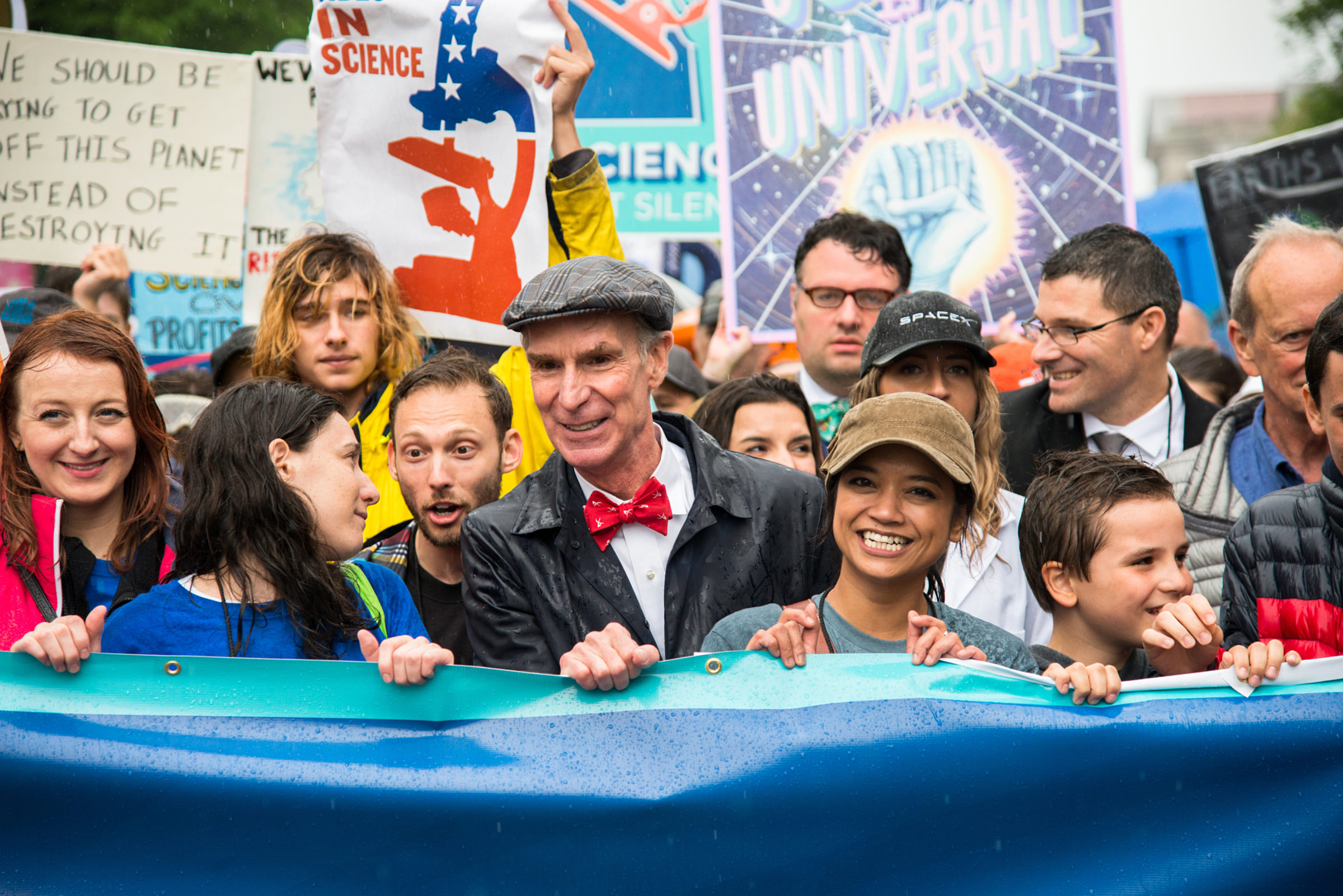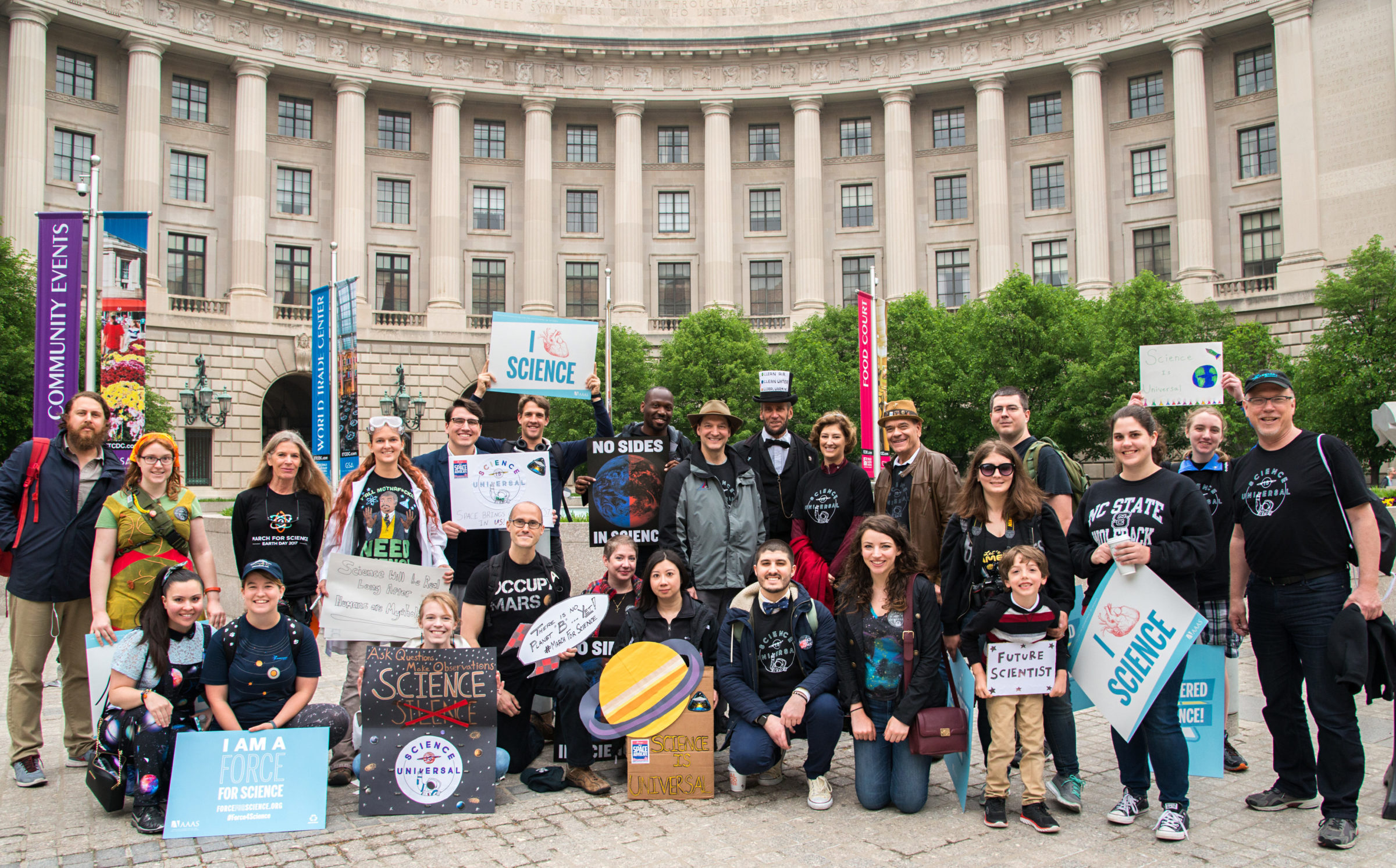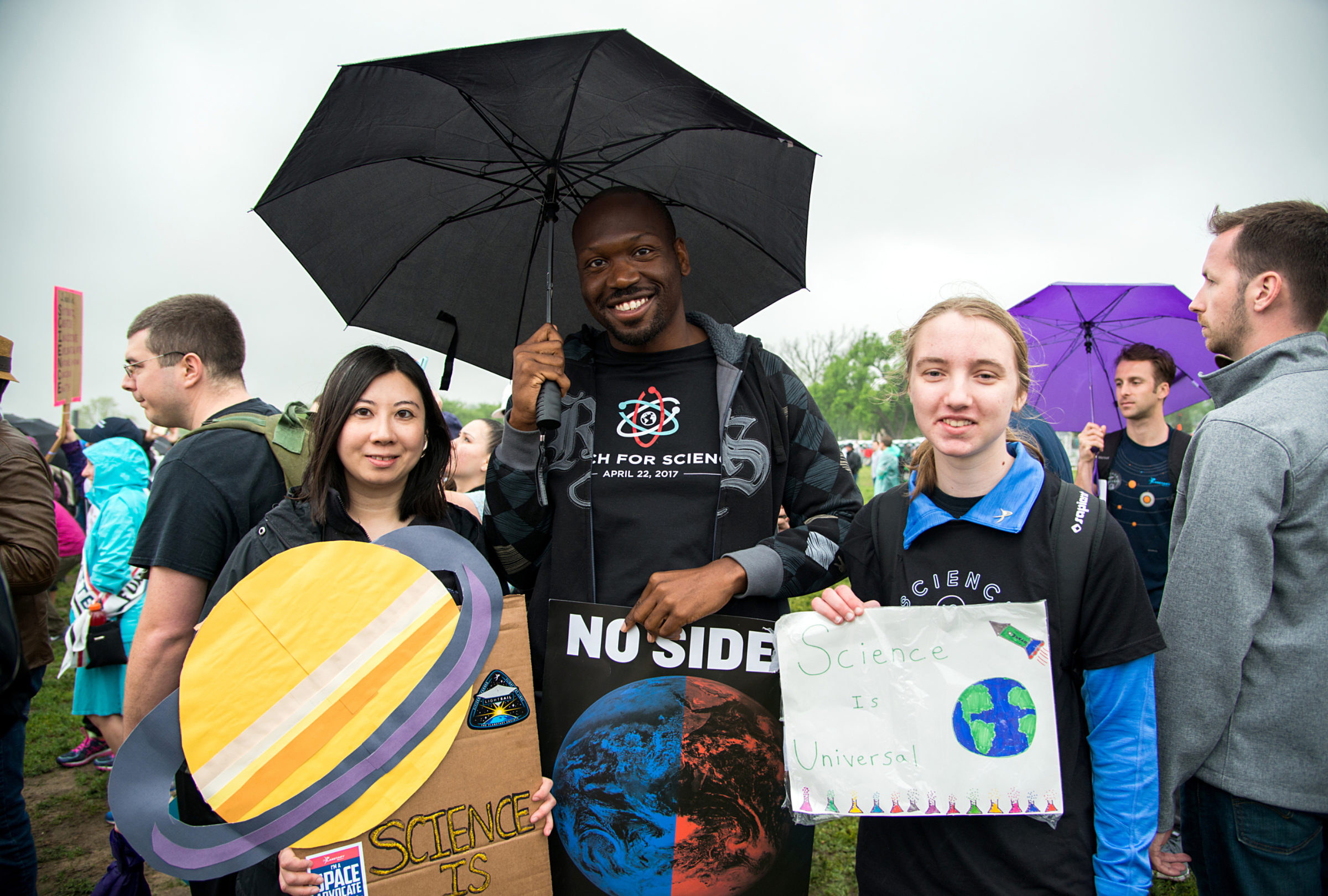 About The Planetary Society
With a global community of more than 2 million space enthusiasts, The Planetary Society is the world's largest and most influential space advocacy organization. Founded in 1980 by Carl Sagan, Bruce Murray, and Louis Friedman and today led by CEO Bill Nye, we empower the public to take a meaningful role in advancing space exploration through advocacy, education outreach, scientific innovation, and global collaboration. Together with our members and supporters, we're on a mission to explore worlds, find life off Earth, and protect our planet from dangerous asteroids. To learn more, visit www.planetary.org.
###