With the Red Rover Goes to Mars project, The Planetary Society and the LEGO Company partnered to provide hands-on opportunities for students around the world to participate directly in real missions to Mars.
In 2001, a team of students traveled to Malin Space Science Systems to operate the camera aboard the Mars Global Surveyor mission. A year later, a different group of students worked at the Jet Propulsion Laboratory learning to operate the FIDO rover, a prototype rover designed to support upcoming NASA Mars missions. And, in early 2004, a team of Red Rover Goes to Mars Student Astronauts worked inside mission operations at the Jet Propulsion Laboratory while the Mars Exploration Rovers explore the Red Planet.
Also as part of Red Rover Goes to Mars, The Planetary Society provided a mini-DVD to each spacecraft to carry 4 million people's names (partnering with LEGO and NASA) to the surface of Mars.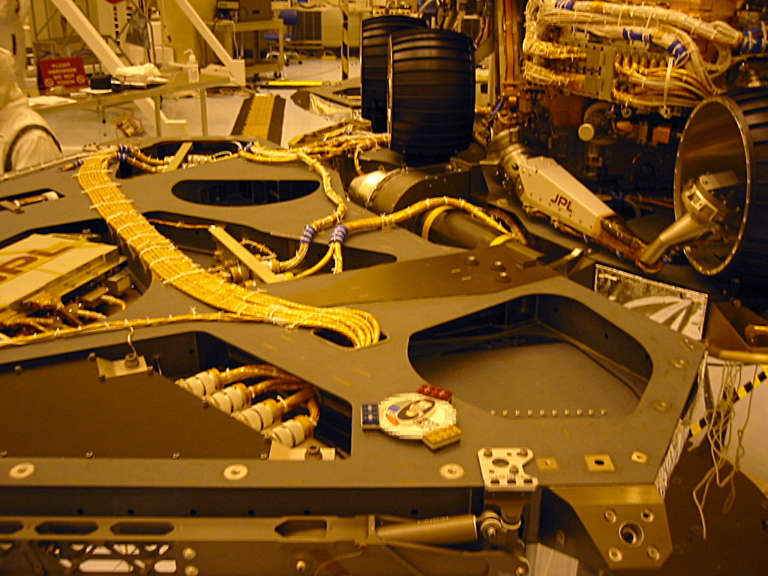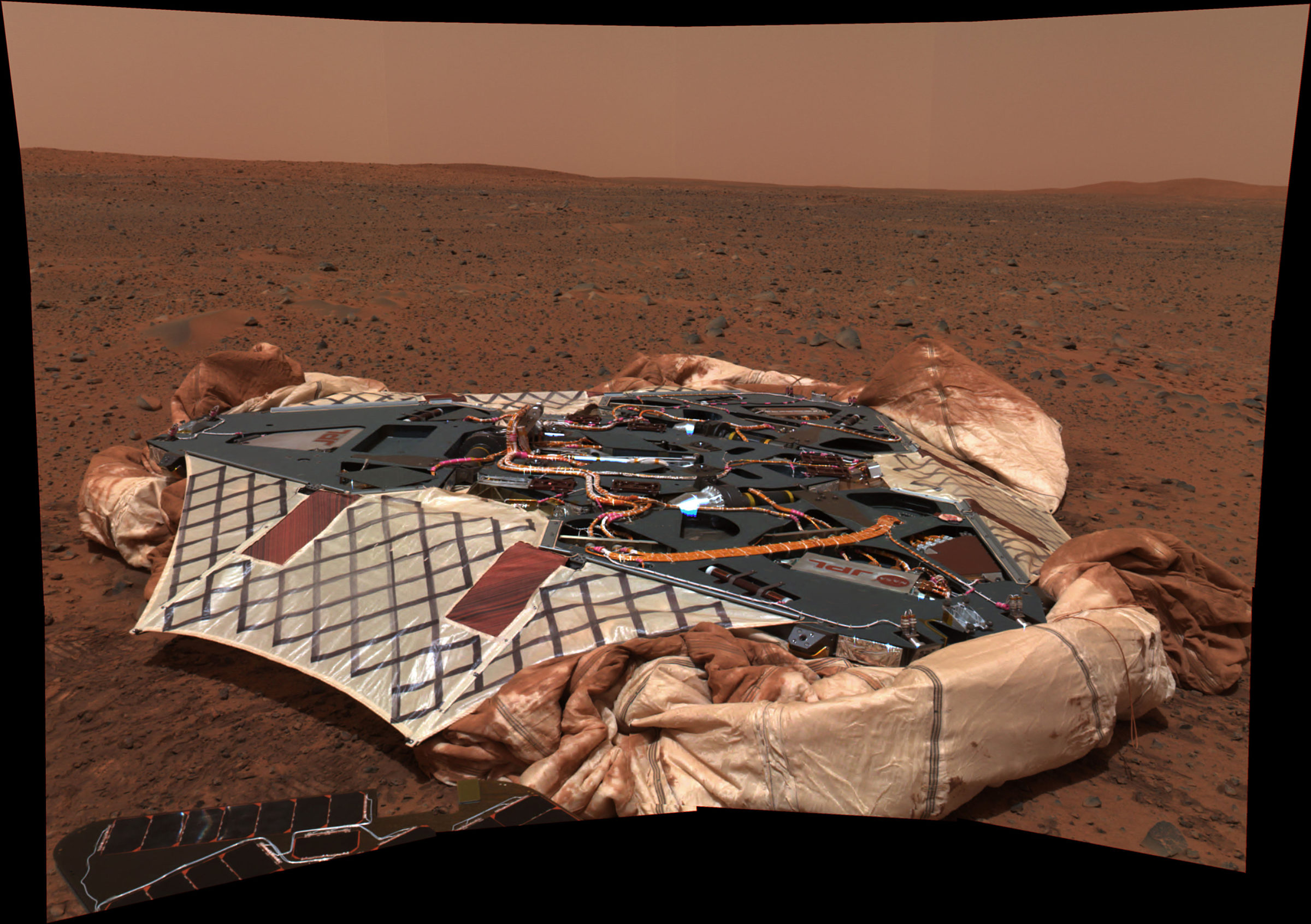 The mini-DVDs also carried various educational outreach activities including secret codes, astrobots Biff Starling and Sandy Moondust, and magnets. LEGO and The Planetary Society also ran the naming contest for the Mars Exploration Rovers from which NASA selected Spirit and Opportunity.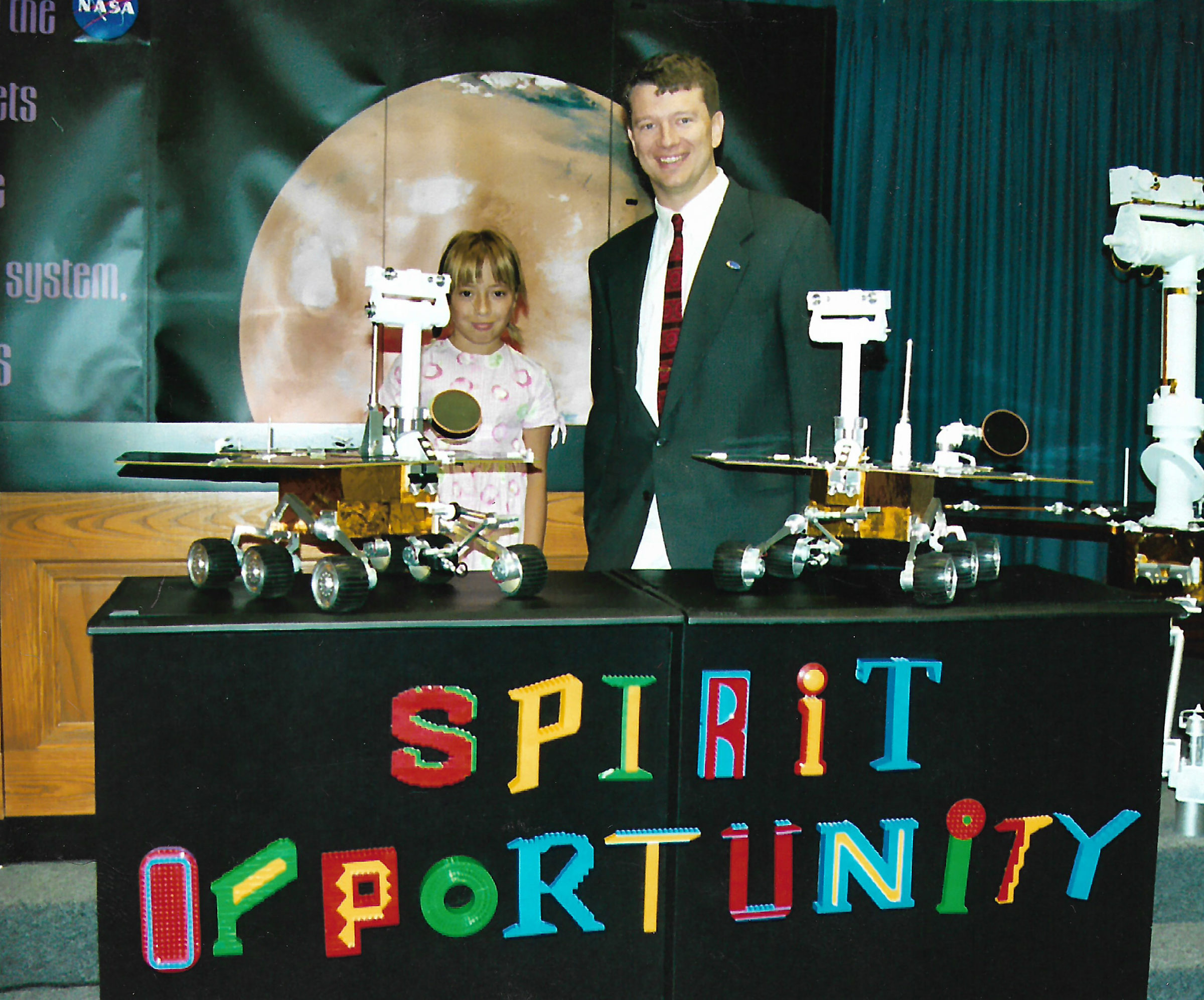 Two DVDs were sent to Mars, one aboard Spirit, and one aboard Opportunity. Both DVDs contained the same list of four million names, but each carries a different secret code around its edge, and a different Astrobot is bolted to each one.
The Mars DVD codes can be difficult to crack so we have provided some clues to help you!
A Planetary Society produced mini-DVD is on board each Mars Exploration Rover spacecraft, mounted to the lander petals. After landing on Mars, both rovers captured images of the DVD before driving away from the lander.
The solutions to the secret codes on the Mars DVDs located on the landers of the Spirit and Opportunity Mars Exploration Rovers.