Jason Davis • May 10, 2013
Station suffers ammonia leak; Saturday spacewalk likely (rolling updates)
Update 5/11 3:30 p.m. EDT
Chris Cassidy and Tom Marshburn are back inside the International Space Station following a five-and-half hour spacewalk this morning. The duo sucessfully swapped out Pump Flow Control Subassembly (PFCS) 2B with a spare on the station's P6 truss. The spacewalk concluded at 2:14 p.m. EDT (1914 UTC).
After the new pump was installed, Mission Control began sending ammonia through the cooling loop. Neither astronaut reported seeing ammonia flakes, leading engineers to believe the pump was likely the source of the problem. However, further testing and monitoring will be continue.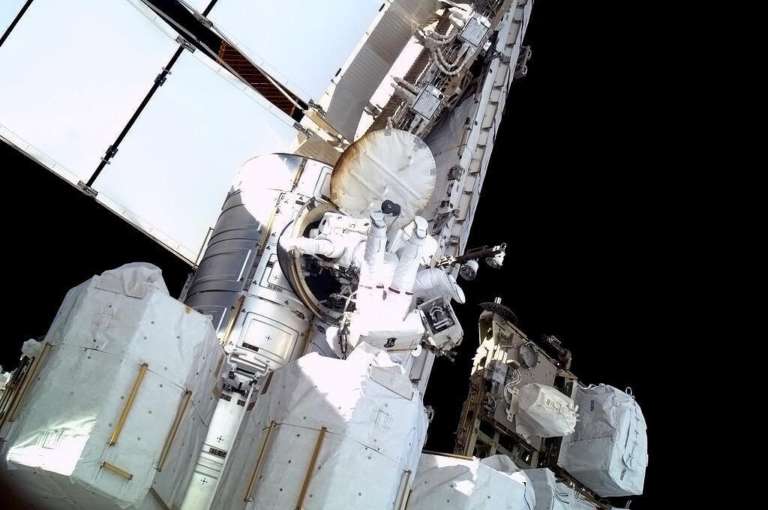 Chris Hadfield live-tweeted much of the spacewalk. In addition to providing photographs, the Canadian Space Agency Commander offered a few educational insights. Here are a few notable tweets:
The reason they regularly check their gloves is for damage. Even though multi-layer, even a tiny leak requires immediate haste to airlock.

— Chris Hadfield (@Cmdr_Hadfield) May 11, 2013
Do you hear how different their voices sound at the suit's low pressure? Turns out in the 4.2 psi oxygen you can't whistle - air's too thin.

— Chris Hadfield (@Cmdr_Hadfield) May 11, 2013
The spacewalking suit has pure oxygen at 4.2 psi - a trade-off between flexibility and crew health and fire risk. It is a workout to wear.

— Chris Hadfield (@Cmdr_Hadfield) May 11, 2013
Chris Hadfield, Tom Marshburn and Roman Romanenko are scheduled to return to Earth aboard their Soyuz TMA-07M capsule on Monday.
Update 5/10 4:30 p.m. EDT
NASA has confirmed that Chris Cassidy and Tom Marshburn will perform a spacewalk tomorrow to replace Pump Flow Control Subassembly (PFCS) 2B on the P6 truss, which sits at the base of the station's port radiator. ISS program manager Mike Suffredini and flight director Norm Knight said the crew will wake tomorrow at 1:00 a.m. CDT, begin preparations at 2:15 a.m., and open the exterior hatch at 7:15 a.m. (1215 UTC).
Cassidy and Marshburn will swap out the pump with one of three on-orbit spares. Before installing the new pump, they will inspect the empty bay for further signs of a leak.
Although Suffredini and Knight are hopeful that the pump is the source of the problem, the possibility remains that the leak is coming from somewhere else. The system is currently losing about 5 lbs. of pressure per day. The spacewalk will not affect Monday's Soyuz departure, and if the leak is not found tomorrow, it will be dealt with by a subsequent crew. Power has currently been routed around the affected circuit, and Suffredini said neither the crew nor the station's science experiments were in any danger.
Original article 5/10 2:30 p.m. EDT
The crew of Expedition 35 is gearing up for a possible emergency spacewalk this Saturday to investigate an ammonia leak on the International Space Station. The crew is currently not in danger, but NASA was expected to shut down one of the station's eight power channels this morning. Commander Chris Hadfield reported the problem to Mission Control at around 10:30 a.m. CDT (1530 UTC) Thursday.
The station's electrical devices produce heat that must be dissipated into space. There are two thermal control systems to handle this heat exchange: passive and active. The passive system consists of insulation, surface coatings and heat pipes. The active system is comprised of radiators with ammonia-filled cooling loops.
It's not much different than your car's cooling system, which transfers heat away from the engine. Whereas you fill your car with antifreeze – typically water, ethylene glycol and other chemicals – NASA uses ammonia because it represents a combination of low toxicity, flammability and freeze temperature while being relatively stable and cheap.
Each solar array has its own cooling loop that runs through one of the station's radiators. The radiators are the white-grey, folded panels that extend off the station perpendicular to the solar arrays. Each radiator has seven panels and extends about 50 feet (15 meters) into space.
The troublemaking radiator extends from the P6 truss, the furthest segment of the station on the port side. It is here where the crew noticed small white flakes floating into space.
NASA has a press conference scheduled for 4:00 p.m. EDT (1600 UTC) today. It is not yet known whether this will push back the departure of Hadfield, Tom Marshburn and Roman Romanenko, which was expected on Monday.
As a final note: here's the above photo in all its unannotated glory.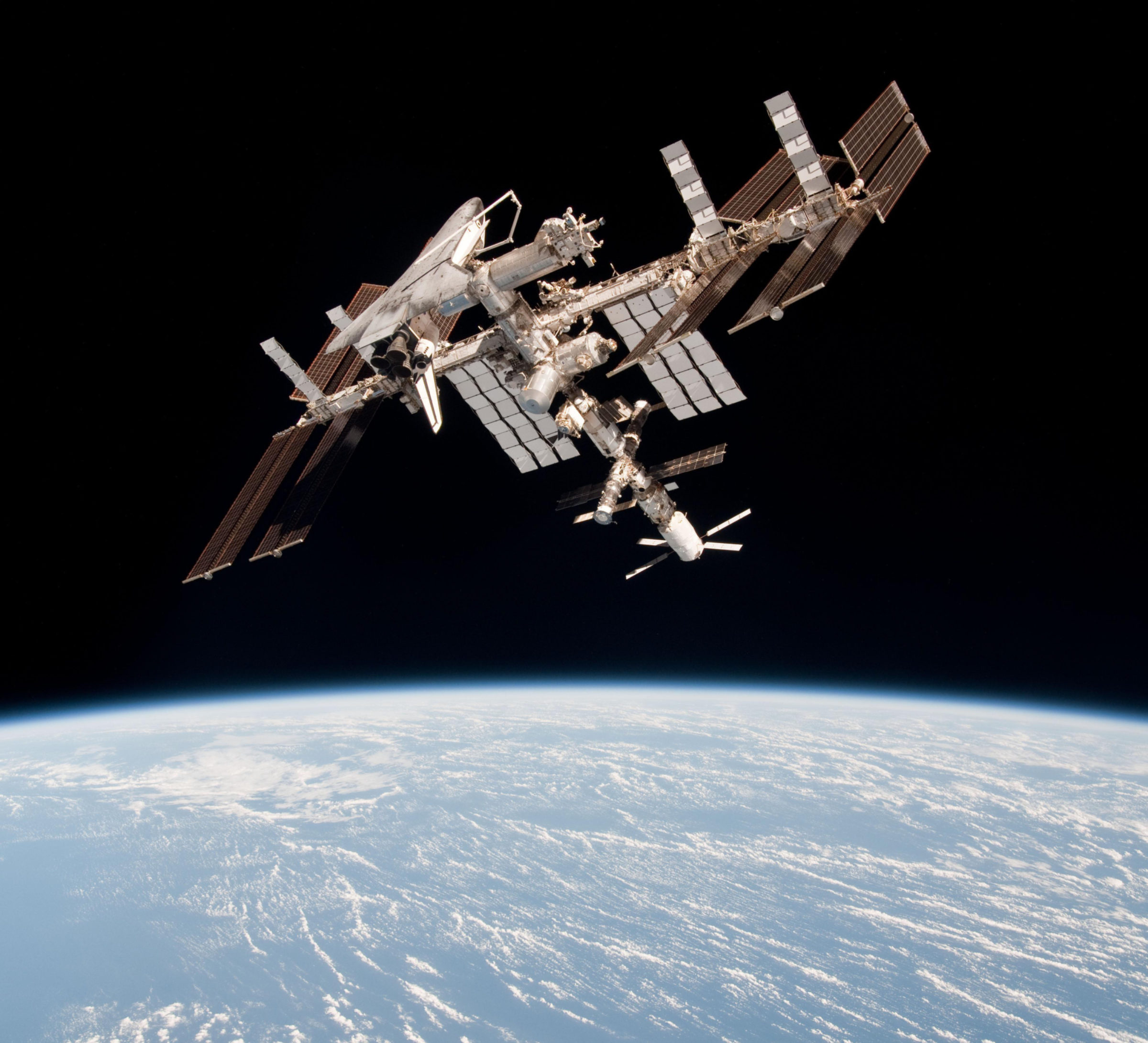 Support Our Core Enterprises
Your support powers our mission to explore worlds, find life, and defend Earth. Tomorrow's discoveries begin today.
Donate