Jason Davis • May 19, 2012
SpaceX's Falcon 9 aborts liftoff due to abnormal engine reading
The launch of SpaceX's Falcon 9 rocket and Dragon capsule was aborted last night a half-second before liftoff, due to abnormally high pressure readings in engine number five. SpaceX technicians will head to the launch pad today to visually inspect the engine today before deciding on a course of action.
Here's a video of the launch abort:
https://www.youtube.com/embed/0JwtONW8oTU
Depending on the severity of the issue, options range from adjusting the acceptable launch pressure constraints to all-out replacement of the engine. SpaceX has a spare engine onsite at Cape Canaveral, but installing it would likely cause further delays. The next available launch window is Tuesday, May 22 at 3:44AM EDT (7:22 UTC), and another opportunity occurs on May 23. Launch windows for the COTS 2 demonstration flight are very narrow due to the amount of propellant the Dragon spacecraft requires to perform its demonstration maneuvers when it reaches the International Space Station.
Aborting the launch of a liquid-fueled rocket moments before liftoff is dramatic, but a routine procedure when sensors on the vehicle detect an issue. The space shuttle, in fact, went through similar launch aborts a handful of times throughout the program. Here's a video montage of a few; notice how the shuttle stack continues to sway after the main engines cutoff, creating an unnerving situation for the astronauts inside the vehicle.
https://www.youtube.com/embed/956VT4dPi_o
The astronauts on the International Space Station will continue to wait for the Dragon spacecraft's arrival. The orbiting laboratory passed directly over Cape Canaveral just minutes before last night's launch attempt, providing a photo opportunity for ESA astronaut André Kuipers.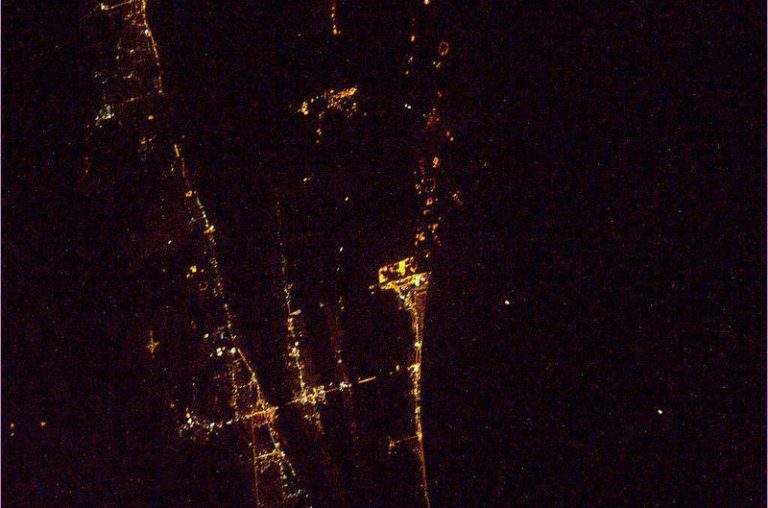 Support Our Core Enterprises
Your support powers our mission to explore worlds, find life, and defend Earth. Tomorrow's discoveries begin today.
Donate