Bill Dunford • Dec 08, 2014
New Views of Ancient Martian Landscapes
One of the national treasures of the United States comes from somewhere very far from the country's shores, and it's available not just to Americans, but to anyone on Earth. A sharp-eyed camera called HiRISE continuously circles Mars aboard the Mars Reconnaissance Orbiter. The archive of high-resolution data products sent home from HiRISE now includes 3,952,550 items--some 125 terabytes of information. In December alone, the HiRISE team at the University of Arizona added 42,985 products to the Planetary Data System, the official repository of scientific data from NASA planetary missions.
That trove includes thousands of pictures that reveal the face of Mars at a level of detail never seen before, with some images so sharp that if a person were standing on the surface of the planet you could see them waving. The landscapes are sometimes Earth-like, sometimes alien, often weird, and always wonderful.
Looking through the latest batch turns up some beauties. Here are just few. All of these were taken just a couple of months ago.
This crater in the southern highlands of Mars contains a lovely lattice of polygonal shapes, likely caused by ice near or below the surface.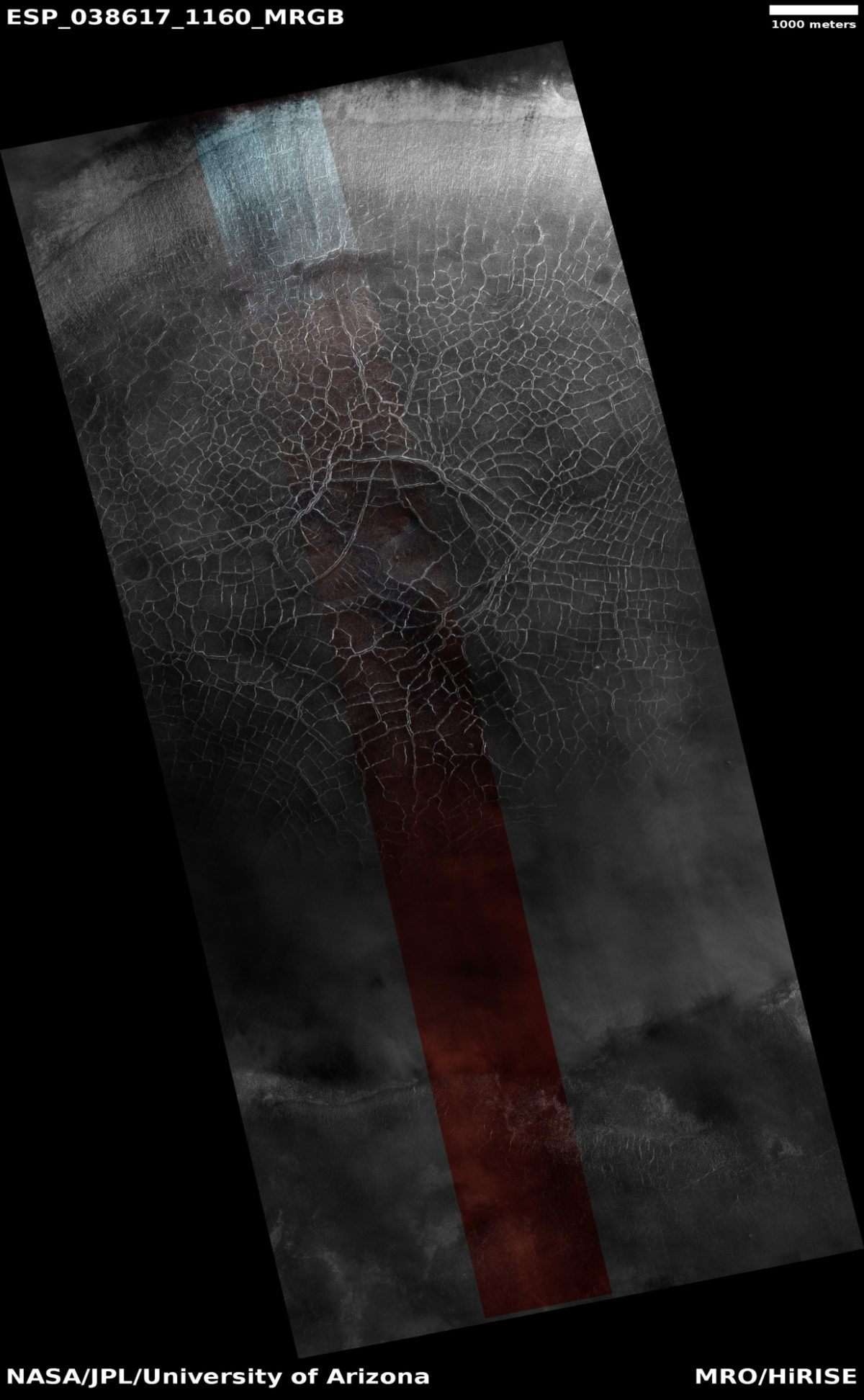 One of the most intriguing kinds of features on Mars are the alcoves and gullies that form on some crater walls. Some Mars explorers speculate that liquid water seeping between layers of rock could play a role in their creation.
It's a beautiful and compelling scene at this scale, but HiRISE can actually provide much closer views than this. Let's zoom in on this one, close enough to see individual boulders, close enough maybe to make geologists want to reach for a shovel.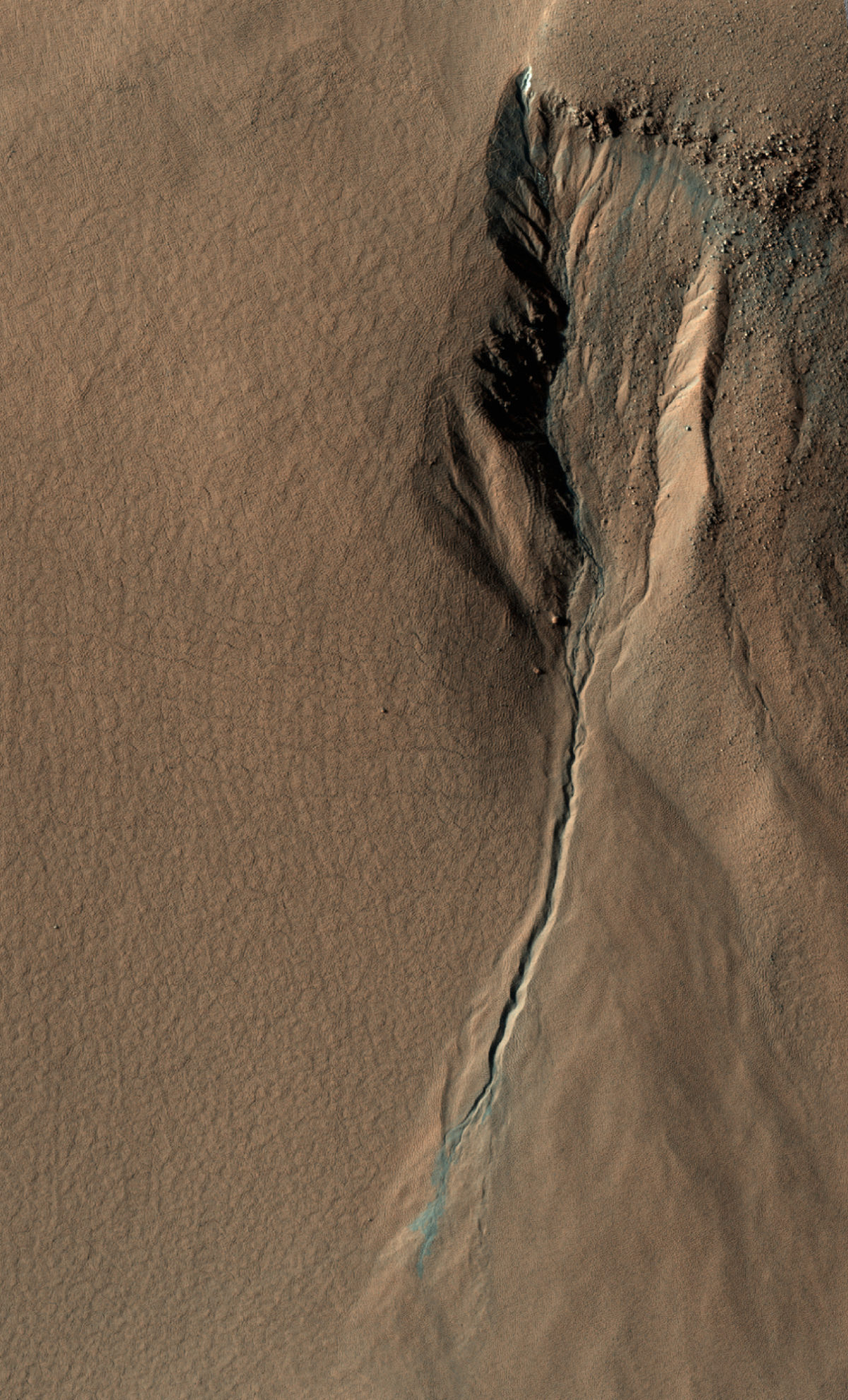 Here's an odd one: amid the smooth, young lava flows of Athabasca, a circular feature a couple of kilometers across disrupts the rock. Perhaps lava beneath the mound pushed it up above the plain. See more.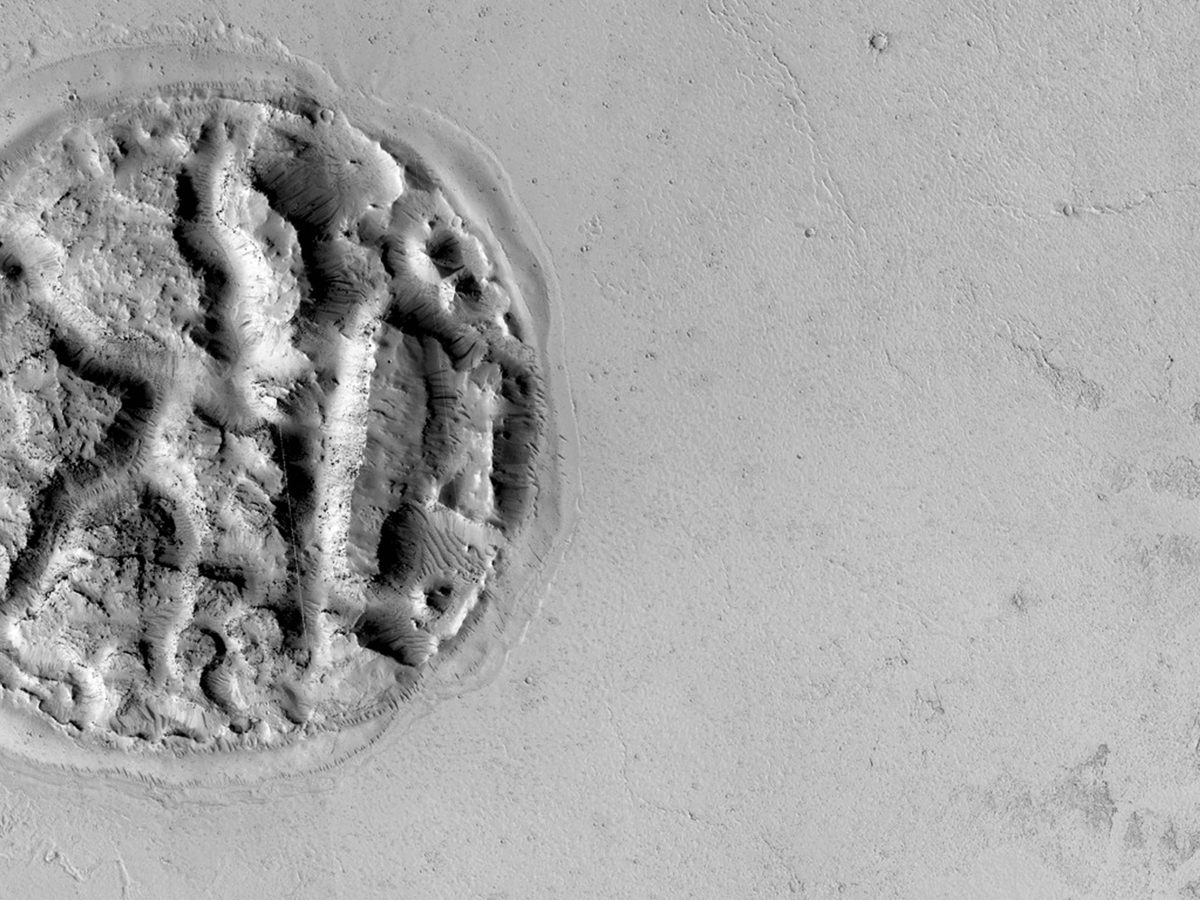 All the way down near the planet's south pole, on the great carbon dioxide ice cap, is a good place to look for some of Mars' most alien scenes. As the ice sublimates during the warmer months, sometimes bare patches of ground get exposed, and in some places geysers of material actually blast up from underneath the warming ice sheet. The wind then creates its own artwork as it blows material across the ground. In other places, the disappearing ice leaves behind bizarre fingerprint-shaped depressions several meters deep.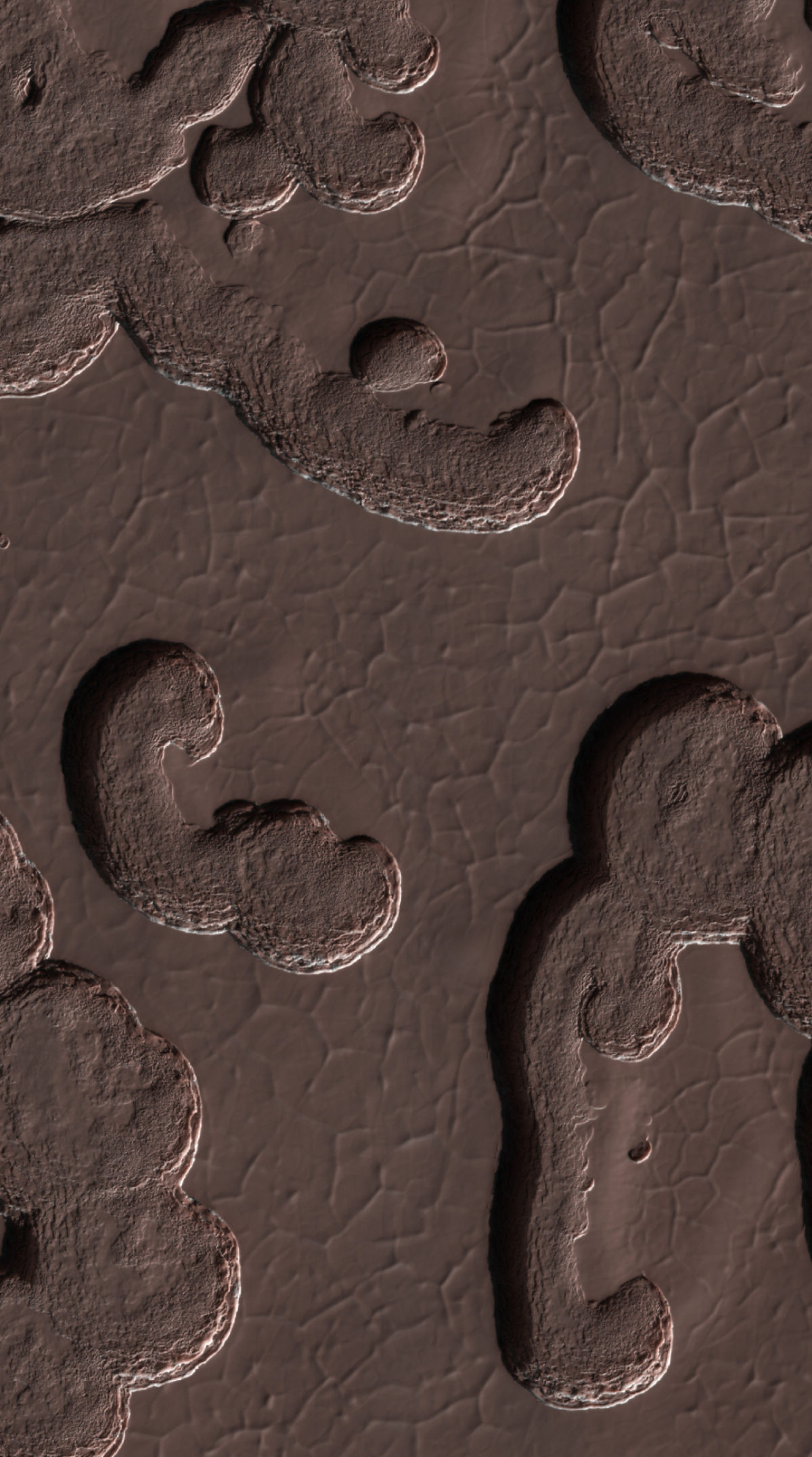 This is only the tiniest sampling of the pictures in the latest release. To explore others on your own, see the HiRISE site.
You are Part of LightSail's Legacy
Let's share the story and success of LightSail® - help secure LightSail's legacy!
Donate Today