Jason Davis • Aug 22, 2019
Mars 2020 Rover almost Assembled
NASA's Perseverance rover is searching for past life on Mars and collecting samples for future return to Earth.
Mars 2020's bit carousel sits on the front of the rover, and has a wheel that rotates 9 tools and drill bits into position for the rover's robotic arm to grab with its drill. The carousel collection contains 2 abrasion tools for exposing unweathered rock surfaces, 6 drill bits for coring, and 1 bit for soft regolith.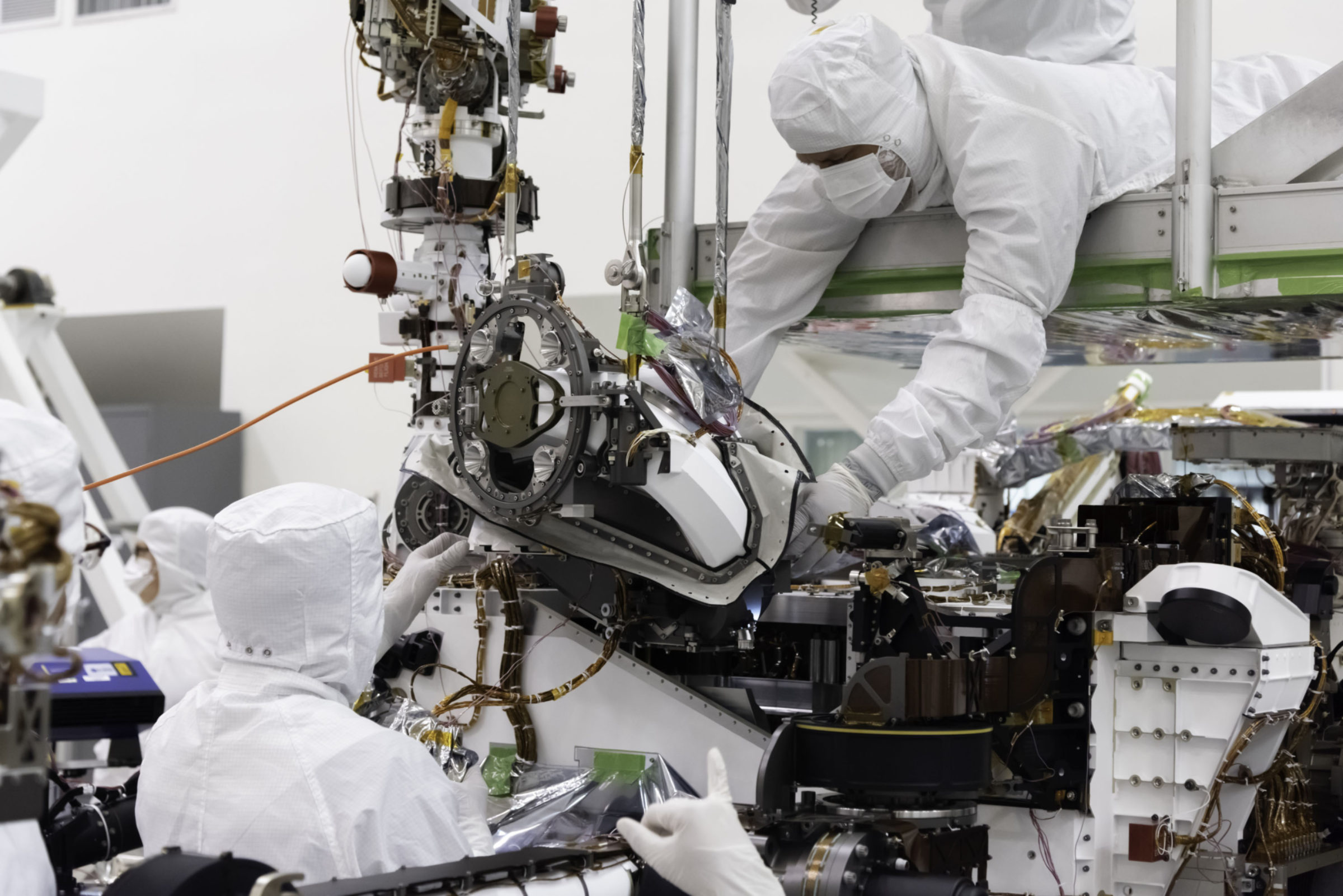 Next to the carousel sits storage for 43 empty sample collection tubes. When flight controllers command Mars 2020 to collect a sample, a smaller robotic arm moves an empty sample container into position for the big arm to grab along with a drill bit. After sample collection, the small arm takes the filled container and moves it to inspection and sealing stations.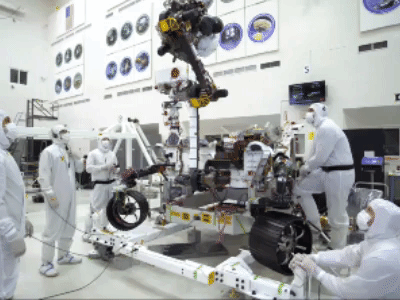 The bit carousel was one of Mars 2020's last major pieces to be installed. In late July, technicians tested and calibrated the rover's front-facing cameras, including 2 Navcams, 4 Hazcams, SuperCam and the 2 Mastcam-Z cameras. To do this, they had the rover image grids of dots from between 1 and 40 meters away. The procedure will soon be repeated for the rear cameras.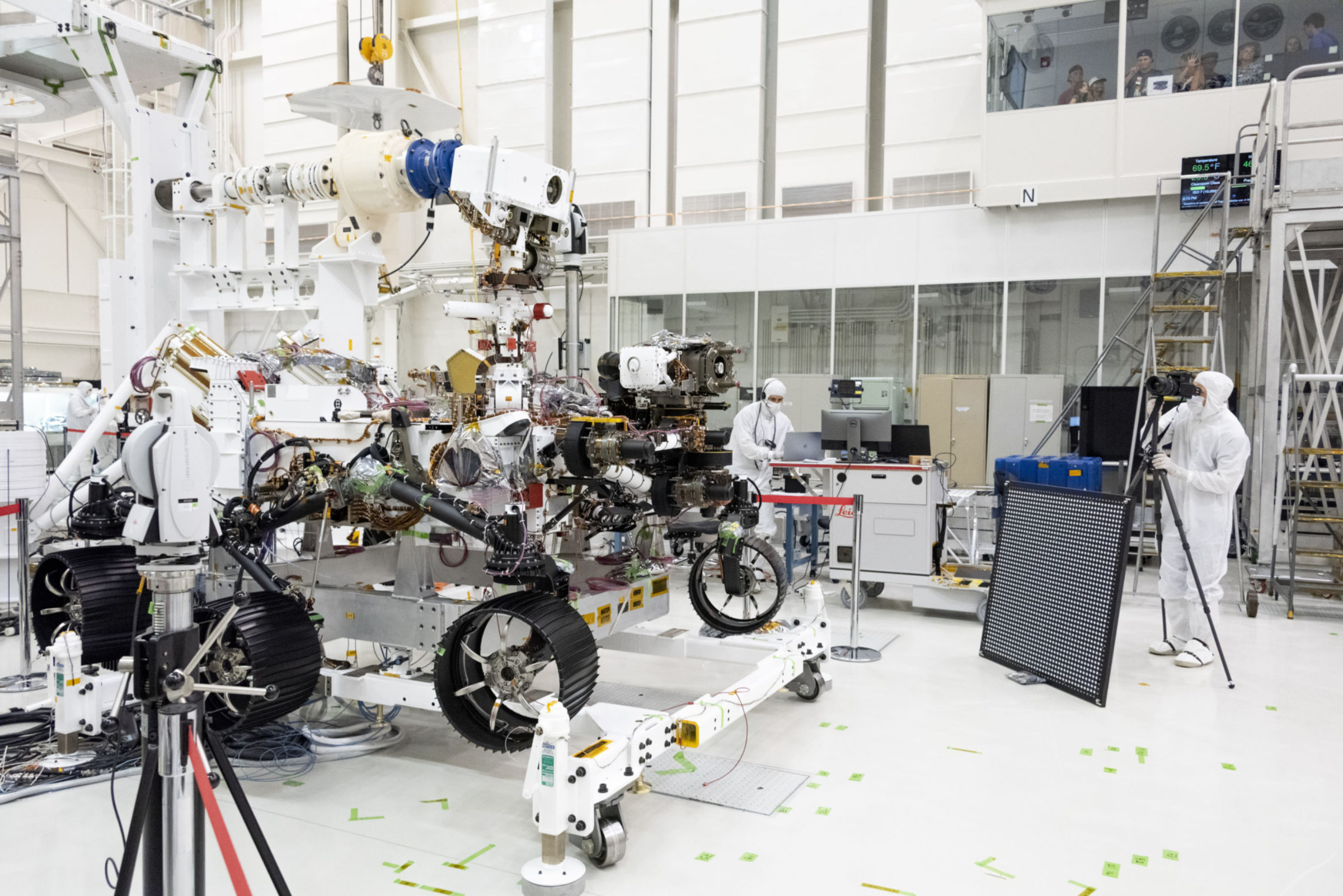 Testing will continue throughout the rest of the year, until Mars 2020 ships in December to NASA's Kennedy Space Center in Florida. There, it will get bundled up for launch. The cruise stage that will house the rover all the way to Mars underwent thermal vacuum and acoustic testing in May.
In Florida, Mars 2020 will receive its nuclear power source, the Multi-Mission Radioisotope Thermal Generator (MMRTG) that will supply the spacecraft with 110 watts of electricity and keep it warm on Mars. The MMRTG is currently being fueled with plutonium-238 at the Department of Energy's Idaho National Laboratory.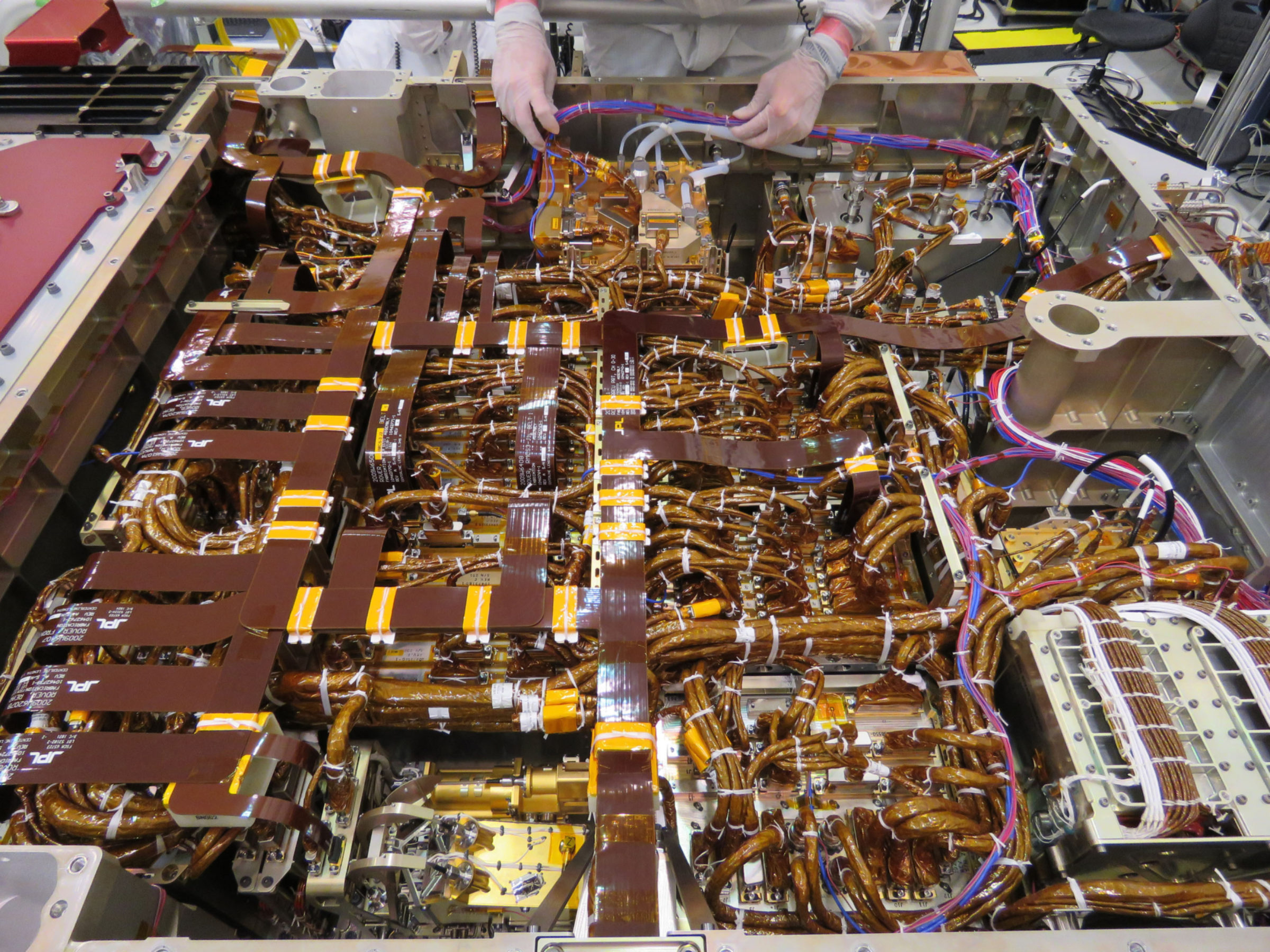 Support Our Core Enterprises
Your support powers our mission to explore worlds, find life, and defend Earth. Tomorrow's discoveries begin today.
Donate