Emily Lakdawalla • Dec 01, 2011
At last, I've finished my scale solar system presentation slide/poster
I've asked you all for input twice, and listened to (most of) your suggestions, and checked the Kuiper belt section with Mike Brown, so finally I'm ready to post the final version of my scale solar system presentation slides. My motivation for creating these is to help people who do public presentations -- teachers, professors, informal educators -- by providing a correctly scaled, reasonably correctly colored view of the largest bodies in the solar system. I've made one version with just the planets, and a second with everything in the solar system that is larger than 400 kilometers in diameter except the Sun, which brings in all the round moons, four asteroids, and more than 100 objects beyond Neptune. By request, I've made it in both standard definition and widescreen formats. I put a copyright notice on the poster because I and the people who processed the NASA and ESA images (Björn Jónsson, Mattias Malmer, Ted Stryk, and Gordan Ugarkovic) want to find out how it's being used, so please send me an email. But if you wish to use one of these slides for an educational purpose, our permission is granted in advance.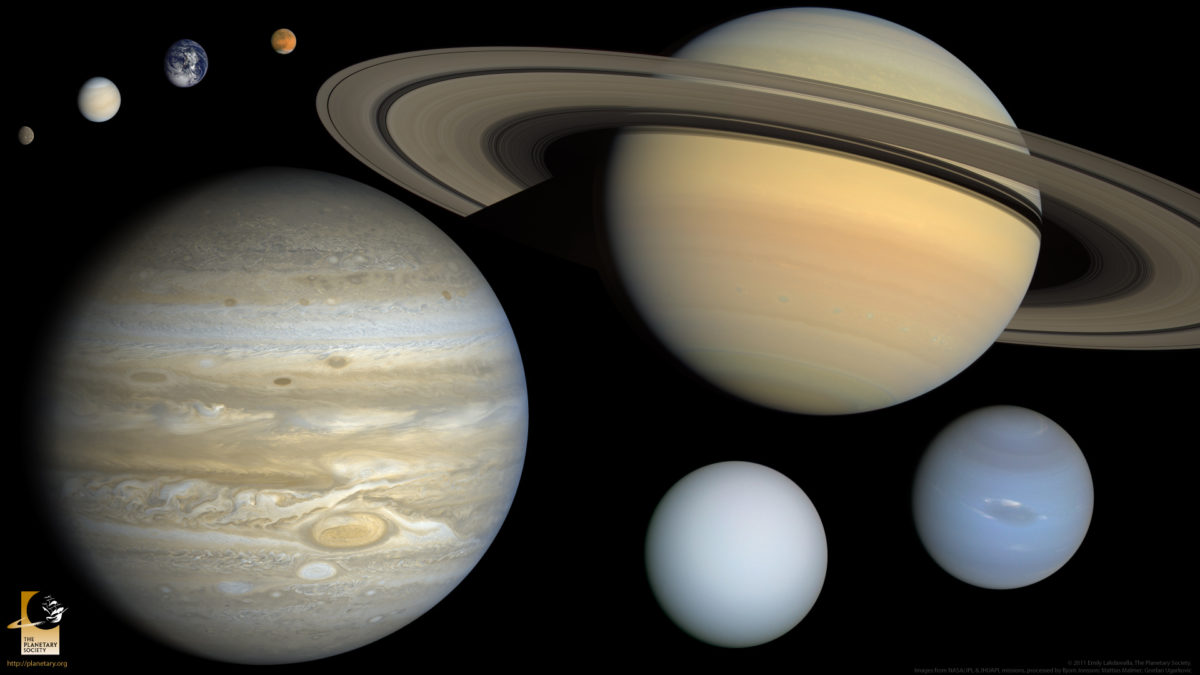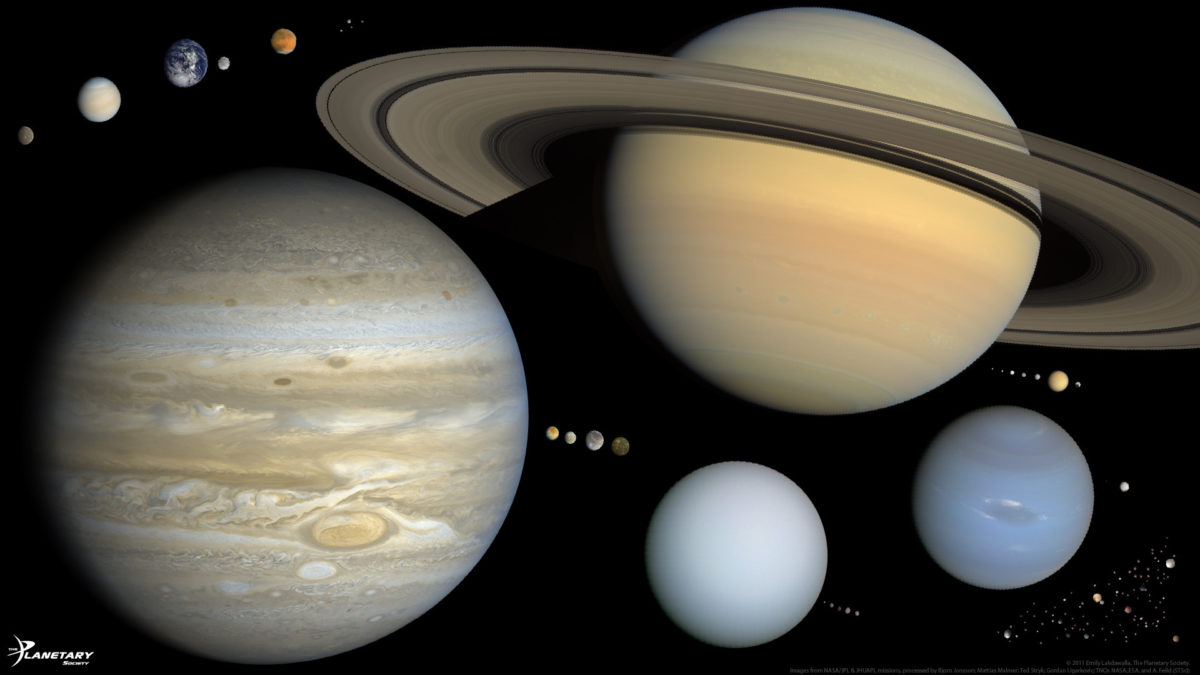 If you are a publisher who is interested in using the image, send me an email. I have these in Adobe Illustrator format so can modify the shape and font size to fit the aspect ratio and resolution desired for publication.
Support Our Core Enterprises
Your support powers our mission to explore worlds, find life, and defend Earth. Tomorrow's discoveries begin today.
Donate