I was inspired by my recent trip to Goldstone to put together this poster showing all three of the great 70-meter dishes of the Deep Space Network. There's one at each of the three complexes, at Goldstone, at Robledo (near Madrid, Spain), and at Tidbinbilla (near Canberra, Australia). When originally built, they were 64 meters in diameter; they were all expanded to their current 70-meter size in order to support the Voyager 2 missions to Uranus and Neptune.
That central image is really amazing. Glen Nagle took it on November 10, while the antenna was in its "stow" (upright) position, right before it turned to track Dawn. Sadly, Glen said, the sunbow was gone by the time it had pointed at Dawn.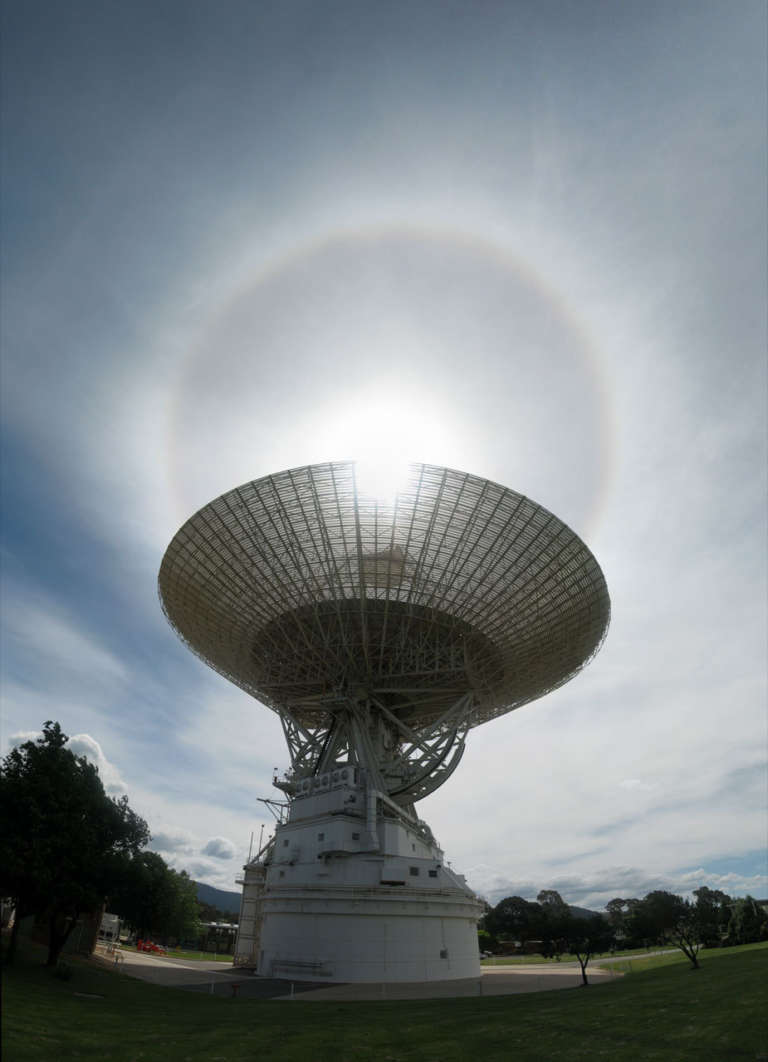 Glen knows how much I like to see photos of these antennas while they are tracking distant objects. So he just sent me this panorama, taken with his cell phone. It shows two of Canberra's four antennas pointing at Curiosity, which had just launched a few hours before. (There are two because of the importance of receiving this telemetry right after launch -- the one on the right is "prime," the one on the left is backup.) In the center, the largest dish is pointed at Mars. As if this weren't cool enough, there is also a double rainbow near the rightmost antenna.

You are Part of LightSail's Legacy
Let's share the story and success of LightSail® - help secure LightSail's legacy!
Donate Today