Emily Lakdawalla • Sep 07, 2011
Blast from the past: Pioneer 10 and 11 pictures of Jupiter
Here's a few pretty pictures that were recently dusted off by Ted Stryk, who is really living up to his unmannedspaceflight.com nickname of "Planetary Dumpster Diver" with this work. Pioneer 10 and 11 passed by Jupiter on December 4, 1973, and December 3, 1974, respectively. Both of these encounters were before I (and Ted) were born! Here are three pictures from those two encounters, in versions newly processed by Ted from scanned photographic prints found during a research trip to NASA's Ames Research Center.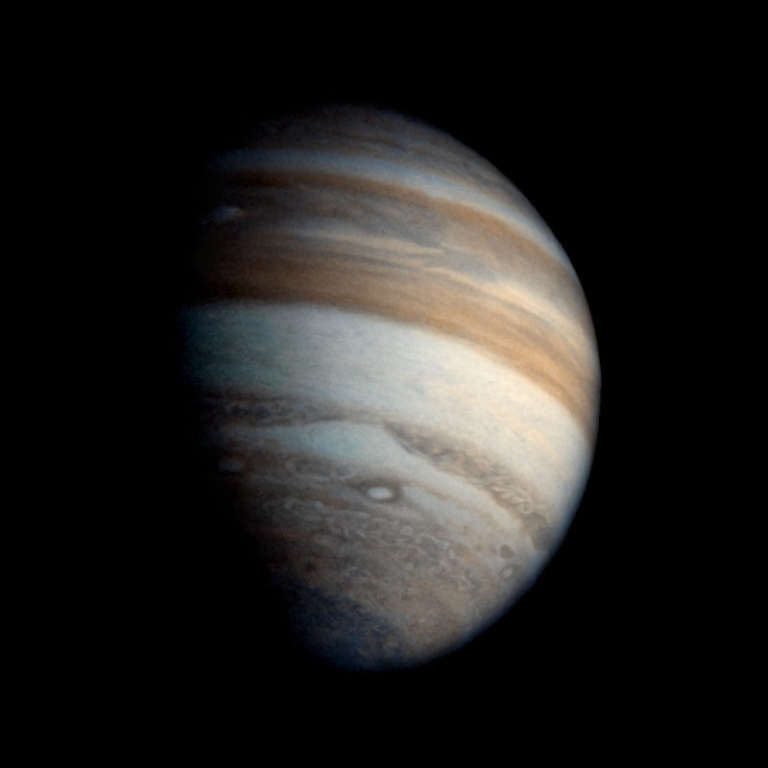 Amateur astronomers actually get more detailed views of Jupiter now than the Pioneers could in the '70s, but Earth-based photographers will never get views of Jupiter with such a high phase angle (that is, they'll never see Jupiter in this gibbous phase -- Jupiter always looks full or nearly full from Earth). With that in mind, here's a low-resolution but high-phase photo, also from Pioneer 11: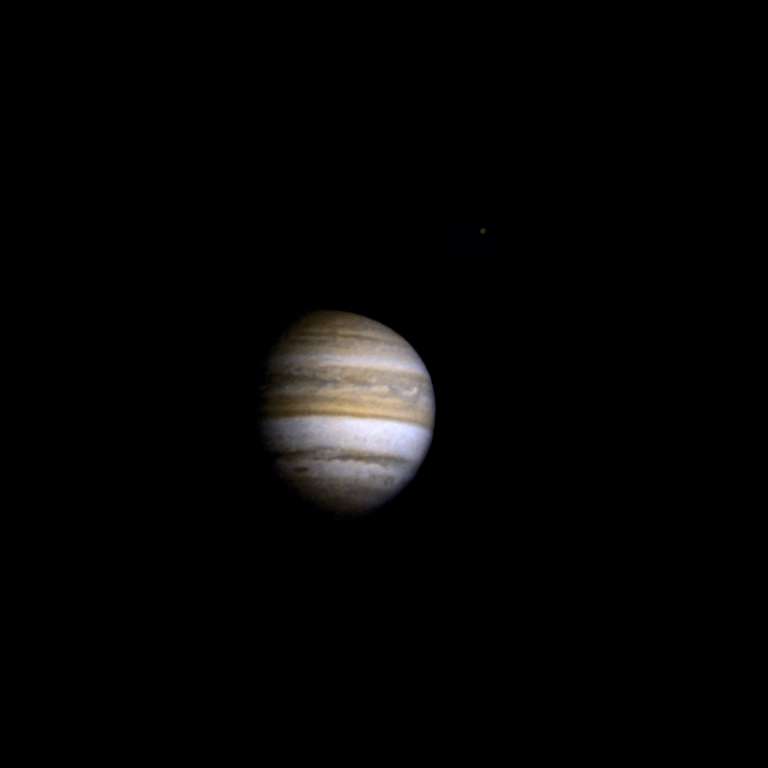 And this one is from Pioneer 10, from much closer: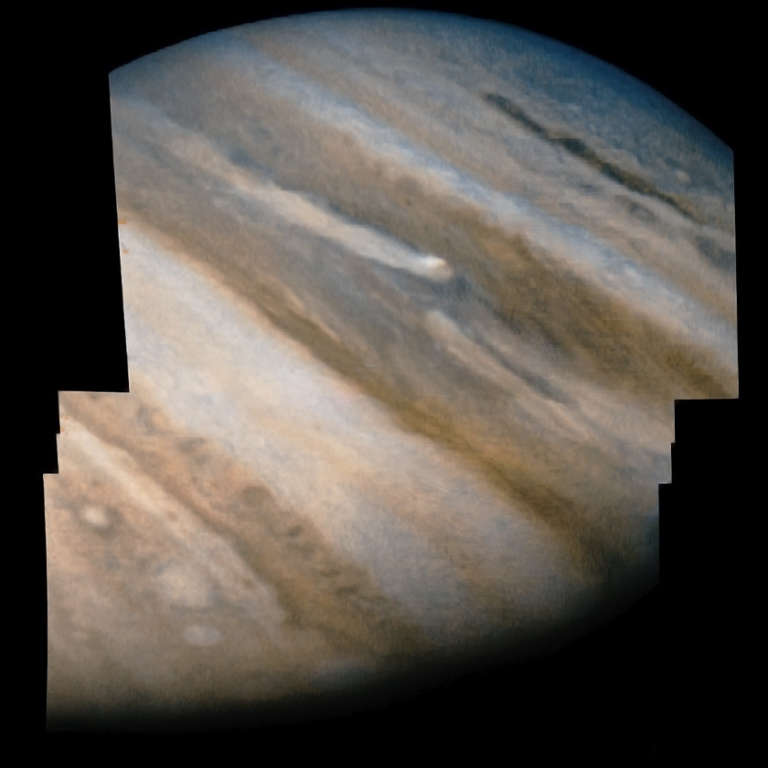 Ted has been wandering from data center to data center for the last few years, hunting for the original data sets from Pioneer 10 and 11's Imaging Photopolarimiter, without success. So these images are composed by scanning photographs that were printed from the data around the time of the flybys. It's not ideal, but without the original data it's the best that can be done. (And there are a few images for which Ted hasn't even found photographic prints, so they may be lost.) About working with and trying to interpret these data, Ted says:
Images like this present a processing challenge. During its approach to Jupiter, Pioneer 11 got a very good view of the south polar region. It got an even better view of the north polar region as it left. In my attempts to process these images, there appears to be a blue glow around the polar regions, perhaps due to a haze. However, I am working from scans and not digital data, and the scanned prints are of varying quality (the yellowing of the individual sheets of paper was surprisingly inconsistent). The limitations of the medium, plus the 6-bit nature of Pioneer images, make it very difficult to interpret faint features, and this color shift is near the limit of what can be discerned. So figuring out if the blue "haze" is real is difficult.
Support Our Core Enterprises
Your support powers our mission to explore worlds, find life, and defend Earth. Tomorrow's discoveries begin today.
Donate