This is MESSENGER's very first photo from Mercury orbit, a wide-angle view that reaches right to Mercury's south pole, exposing a very tiny sliver of territory not previously seen by spacecraft. It was taken at 09:20 UTC today, March 29, 2011, the first in a set of 363 that formed MESSENGER's first downlink of orbital images, the first downlink of very many. This particular image is not necessarily any more important than any other image; its importance lies in the fact that it was taken and downlinked right on schedule, indicating the spacecraft is performing exactly as planned. There'll be a press briefing tomorrow with more images released, which I'll be listening in on.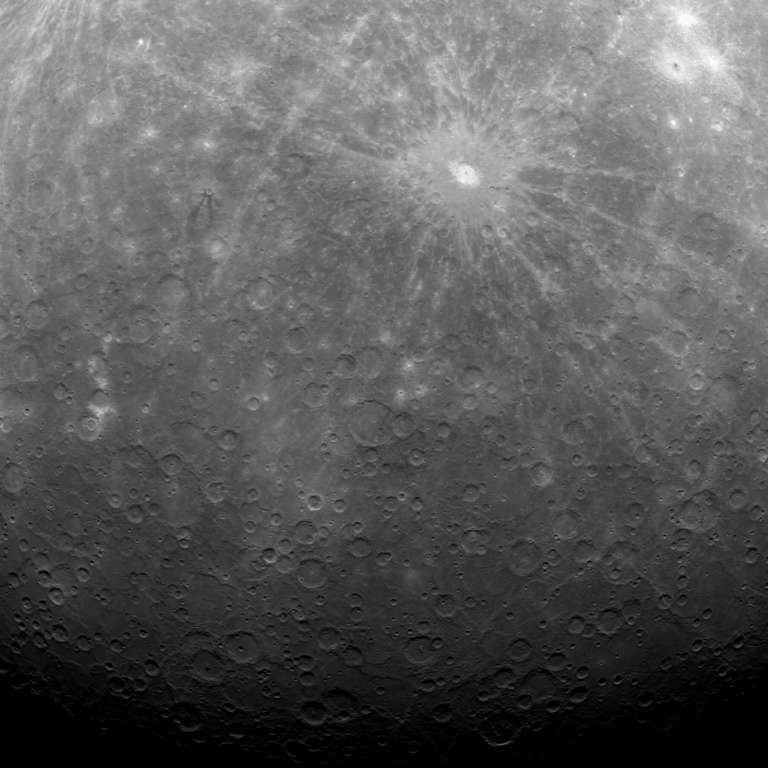 To get an idea of what this photo covers, and where the previously unseen territory lies, you can compare it to this wide-angle view of Mercury from the second flyby. The upper part of the new image covers the bottom part of this global view. The big bright-rayed crater Debussy is prominent in both images.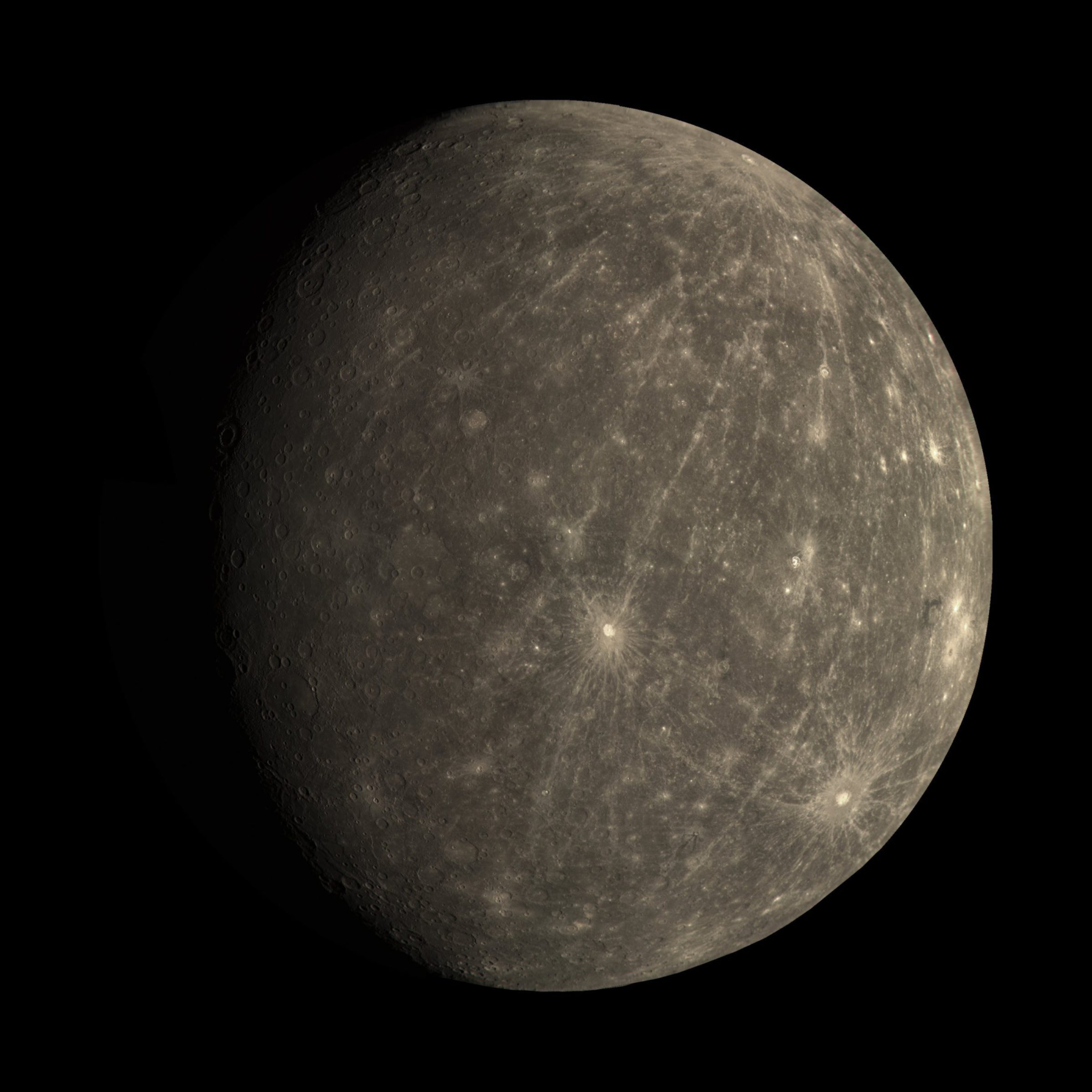 Here's another useful map for comparison, showing which areas have and have not been seen by spacecraft.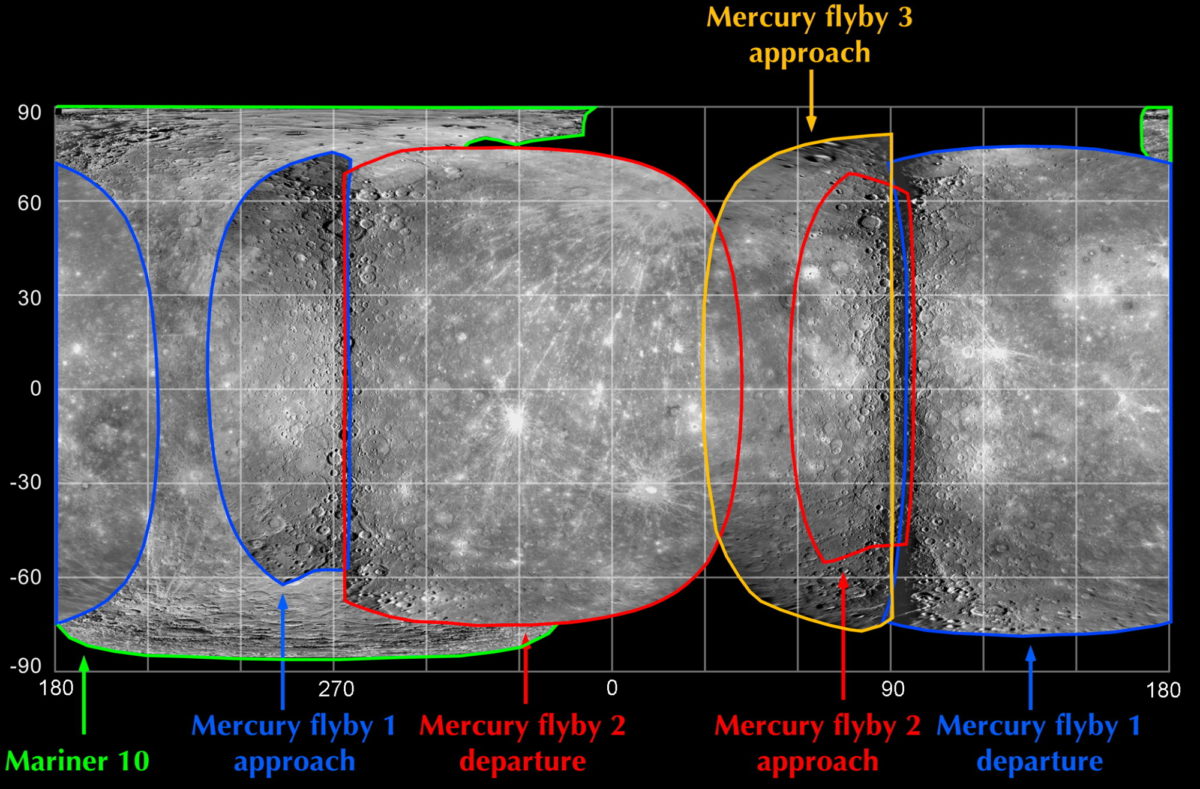 In fact, the released image should contain the area of the never-before-seen south pole, a place scientists are really interested in because there may be cold traps holding water in its permanently shadowed deep crater floors. I've compared the released image to the team's map of where the image was supposed to lie on a Mercury globe, and I thinkI've got the "X" just about where the south pole is. Guess what -- it's dark! With basically zero axial tilt, the Sun is always at the horizon at the poles -- Mercury's poles are in perpetual twilight. It's going to take a lot of images over the course of a long, long Mercury day (two Mercury years or half an Earth year), plus a lot of image processing and patience, to compose an image map of that south polar territory.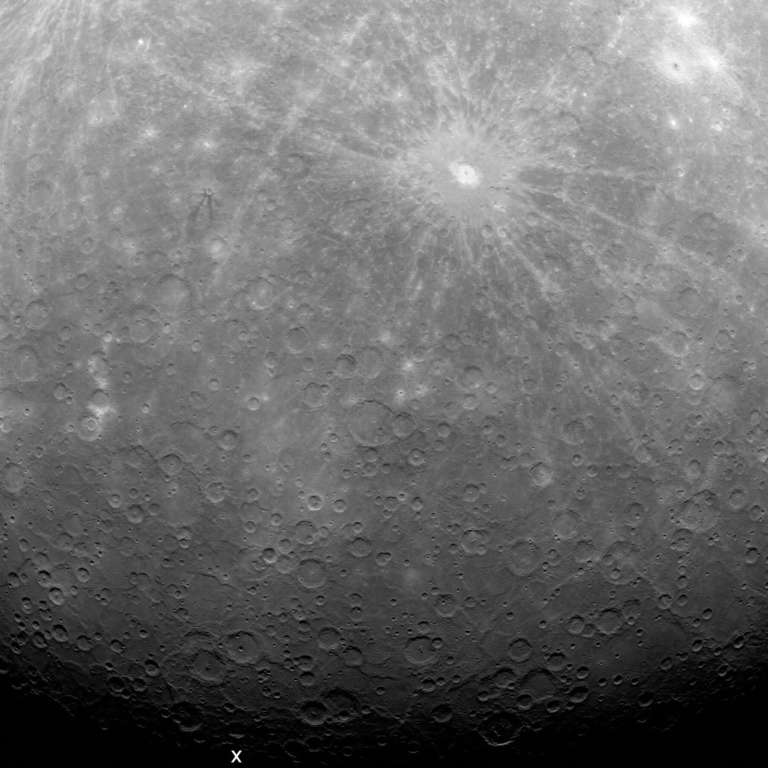 You are Part of LightSail's Legacy
Let's share the story and success of LightSail® - help secure LightSail's legacy!
Donate Today