Ken Kremer • Feb 09, 2010
Endeavour Launch Ignites Night Sky
Planetary Society volunteer Ken Kremer is reporting for us from the Kennedy Space Center, where he is covering the launch of Space Shuttle Endeavour, set to launch this weekend. Kremer is a research scientist and freelance journalist who spends his spare time giving public outreach presentations on behalf of The Planetary Society as a volunteer and NASA's Jet Propulsion Laboratory as a Solar System Ambassador. Thanks Ken! --ESL
Space Shuttle Endeavour roared into the blackness of the predawn sky and ignited a sparkling transformation from night into day in a matter of just seconds after blasting off at 4:14 AM on February 8 from Launch Pad 39 A at the Kennedy Space Center. This was the second launch attempt following Sunday's scrub due to formations of low lying clouds.
The STS-130 launch was the last scheduled night time launch of a shuttle before the program is retired late this year or early 2011. The belching flames from Endeavour's rear rocket engines looked like they set the night on fire and lit up the sky for many miles around Florida's Space Coast. I was thrilled to watch this awe inspiring spectacle from a mere three miles away at the Kennedy Space Center (KSC) Press Center as the shuttle shot away and gradually disappeared like a moving star.
Endeavour will dock with the International Space Station after a two-day orbital chase. The purpose is to deliver the Tranquility pressurized module, which is the final major US element of the International Space Station (ISS), and the Cupola robotics workstation which is joined to it. Astronauts will conduct three spacewalks to install and activate the modules.
Tranquility will house "many of the stations critical life support systems", according to Mike Suffredini, who is the lead manager of the ISS for NASA. Tranquility is outfitted with equipment for revitalizing the station atmosphere and removing contaminants, generating oxygen and providing breathable air, carbon dioxide removal, recycling waste water into potable drinking water, the crew toilet, and the Colbert Treadmill for crew exercise. Suffredini told me in an interview that, "The check out and activation period for Tranquility will occur during the shuttle mission. The racks are already aboard the ISS and just need to be moved and installed. Many of them are aboard the Destiny module. Their relocation will free up research space".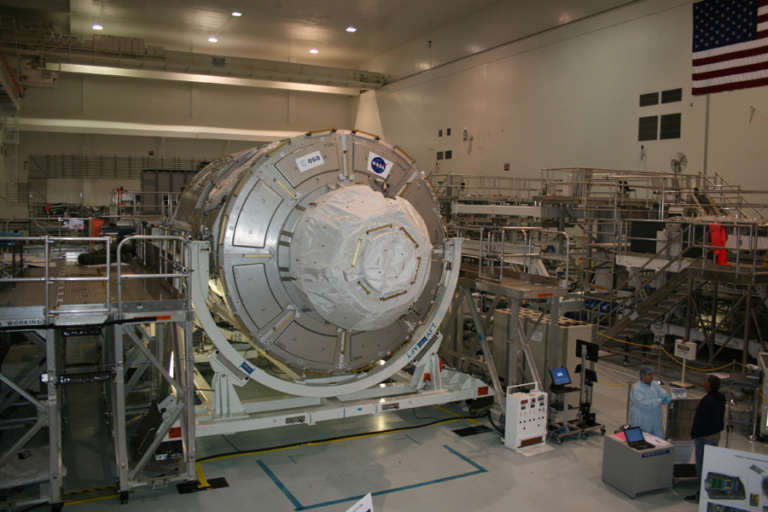 The unique seven windowed Cupola will afford astronauts a stunning 360-degree panoramic view spanning the Earth, the station and celestial bodies says KSC Director Bob Cabana who commanded the first ISS assembly mission in 1998. Cupola will be used for Earth observation and space science and as a panoramic control tower to guide operations outside the station. The 80 cm diameter circular top window is the largest window flown in space.
Only four flights remain before the shuttle program ends. Try and take the opportunity to attend one of the final launches, because the world will not see such a powerful space vehicle for many years or even decades to come.
Support Our Core Enterprises
Your support powers our mission to explore worlds, find life, and defend Earth. Tomorrow's discoveries begin today.
Donate