Emily Lakdawalla • Oct 02, 2009
It would appear that Opportunity has stumbled upon another meteorite
A nice place to stop for the weekend: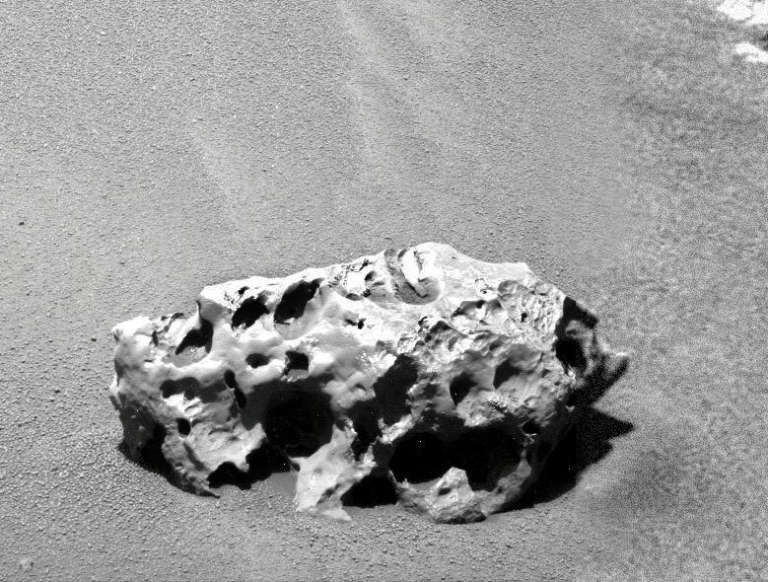 I wonder if this came from the same original body as Block Island, or if Meridiani is the kind of slowly deflating landscape that accumulates meteorites at its surface, like the ANSMET meteorite hunting spots in Antarctica?
Let's Explore More
Our time to take action for space is now! Give today to have your gift matched up to $75,000.
Donate