Dante Lauretta • Nov 16, 2015
OSIRIS-REx Progressing Through Environmental Testing
This article originally appeared on Dante Lauretta's blog and is reposted here with his permission.
Our spacecraft continues to make steady progress toward launch in September 2016. During the final stages of assembly, OSIRIS-REx completed final installation of the High Gain Antenna and completed solar array installation. After integrating these components, we completed a solar array illumination test on both arrays. The spacecraft then passed a cleaning check and was successfully and safely moved to the Reverberant Acoustic Laboratory (RAL) test chamber on the Lockheed-Martin campus. Once in place, the team began preparations for the start of our first environmental test: modal survey testing.
The modal survey test is used to define the dynamic structural characteristics of our spacecraft in the form of natural frequencies, damping ratios, and modal deformation patterns. Referee fluid (isopropyl alcohol) was loaded into the propellant tank to capture the vibrational affects of having rocket fuel on board (without the risk of ignition!). For modal-survey testing, a series of vibrating "stingers" were applied to the spacecraft structure to measure responses to simulated launch environments. The primary use of these data are for refining and validating our computer model of the spacecraft structure. This information is used to understand and analyze the results from the system-level vibration tests down the road.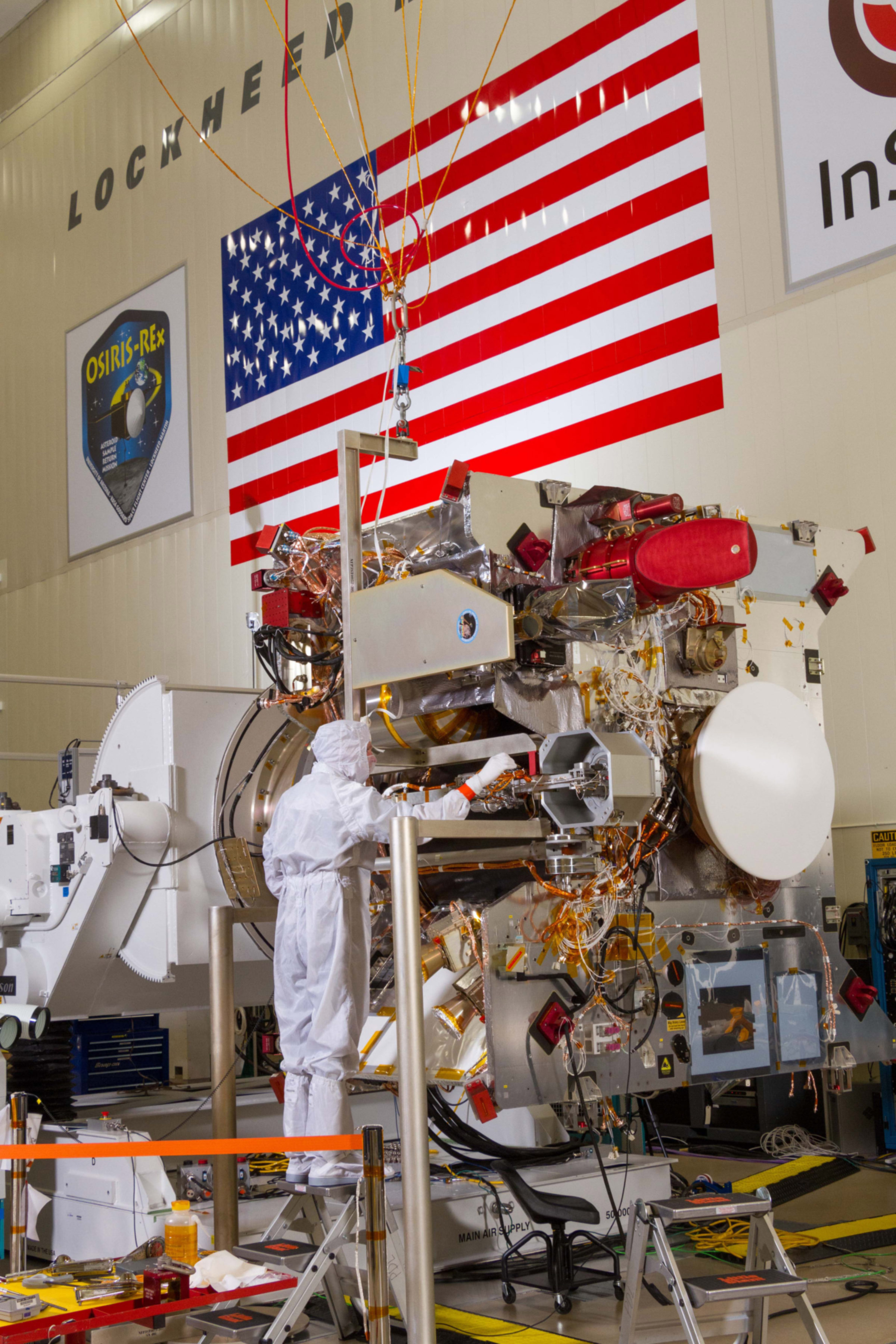 After the spacecraft completed modal testing we moved it to the RAL highbay for launch vehicle payload adapter and harness checkouts with the United Launch Alliance team. The RAL test chamber was reconfigured for our acoustics test. During this test, we expose the spacecraft to acoustic forces as high as 150 decibels – the sound energy a human would experience standing about 50 yards from a jet aircraft. This environmental test simulated the maximum sound and vibration levels the spacecraft will experience during launch. The sound pressure tests lasted only a few minutes in length and were completed incrementally to allow the engineers to isolate and understand the behavior of each major component of the vehicle.
After we completed acoustics testing, we moved on to clamp-band shock testing and the launch vehicle payload adapter match-mate test. The clamp-band system is used for separation of the spacecraft from the launch vehicle. The system is released by operation of a pyrotechnic bolt cutter to cut a bolt that holds the clamp band in its preloaded state. This system has high strength and stiffness when clamped and results in shock when it is released. Both tests were completed with no issues identified. After these tests were completed the referee fluid was unloaded from the spacecraft, leaving 35kg in the tank in preparation for the upcoming sine vibration test. The sine vibration shaker table has been placed into the chamber and test setup is underway. This next phase of environmental testing starts next week – so stay tuned for more updates.
You are Part of LightSail's Legacy
Let's share the story and success of LightSail® - help secure LightSail's legacy!
Donate Today