Jason Davis • Oct 26, 2015
LightSail Deployer Passes Prox-1 Fit Check
Last week, hardware for the Prox-1 and LightSail programs came together for the very first time.

At Georgia Tech in Atlanta, Cal Poly San Luis Obispo engineers loaded a P-POD replica into the partially assembled frame of the Prox-1 spacecraft. The meetup was a fit check to make sure the two pieces of hardware fit together as designed.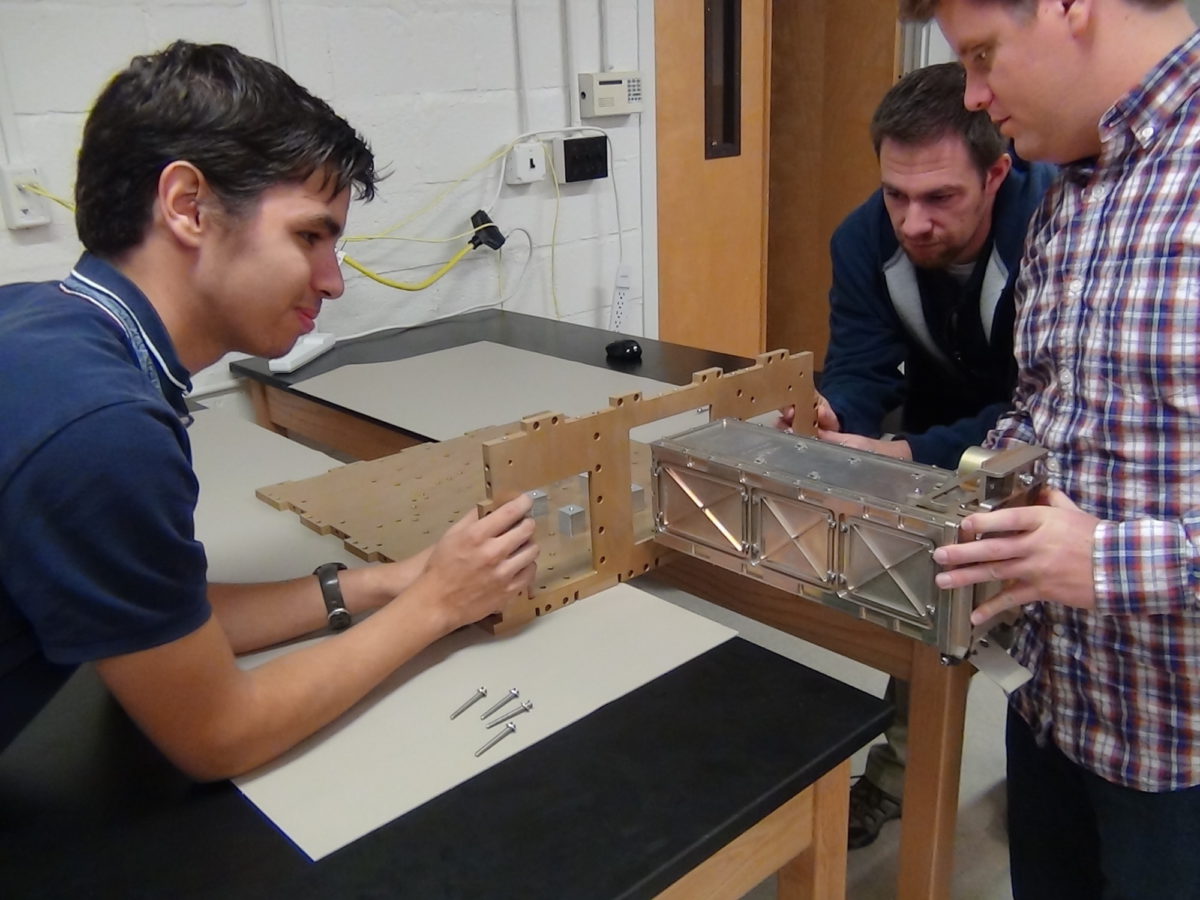 A P-POD, or Poly Picosatellite Orbital Deployer, is a spring-loaded container slightly bigger than a three-unit CubeSat, which measures 10 by 10 by 30 centimeters. When LightSail is ready for flight, it will slide snugly into a P-POD, and the P-POD will be installed in Prox-1.

On Oct. 20, Cal Poly engineers and Georgia Tech students successfully installed a model P-POD into the Prox-1 chassis, which has been partially constructed. "It fit beautifully," said Dave Spencer, Prox-1 principal investigator and mission manager for the LightSail-B mission.

LightSail and Prox-1 will launch to a circular, 720-kilometer orbit aboard a SpaceX Falcon Heavy. Liftoff is currently scheduled for Sept. 15, 2016. After completing an initial checkout, Prox-1 will release LightSail by opening the spacecraft's P-POD door. The pod's coiled spring will push LightSail into open space. Later, Prox-1 will track LightSail and rendezvous with the CubeSat using visual and thermal imagery, ultimately watching as LightSail deploys its 32-square-meter solar sails.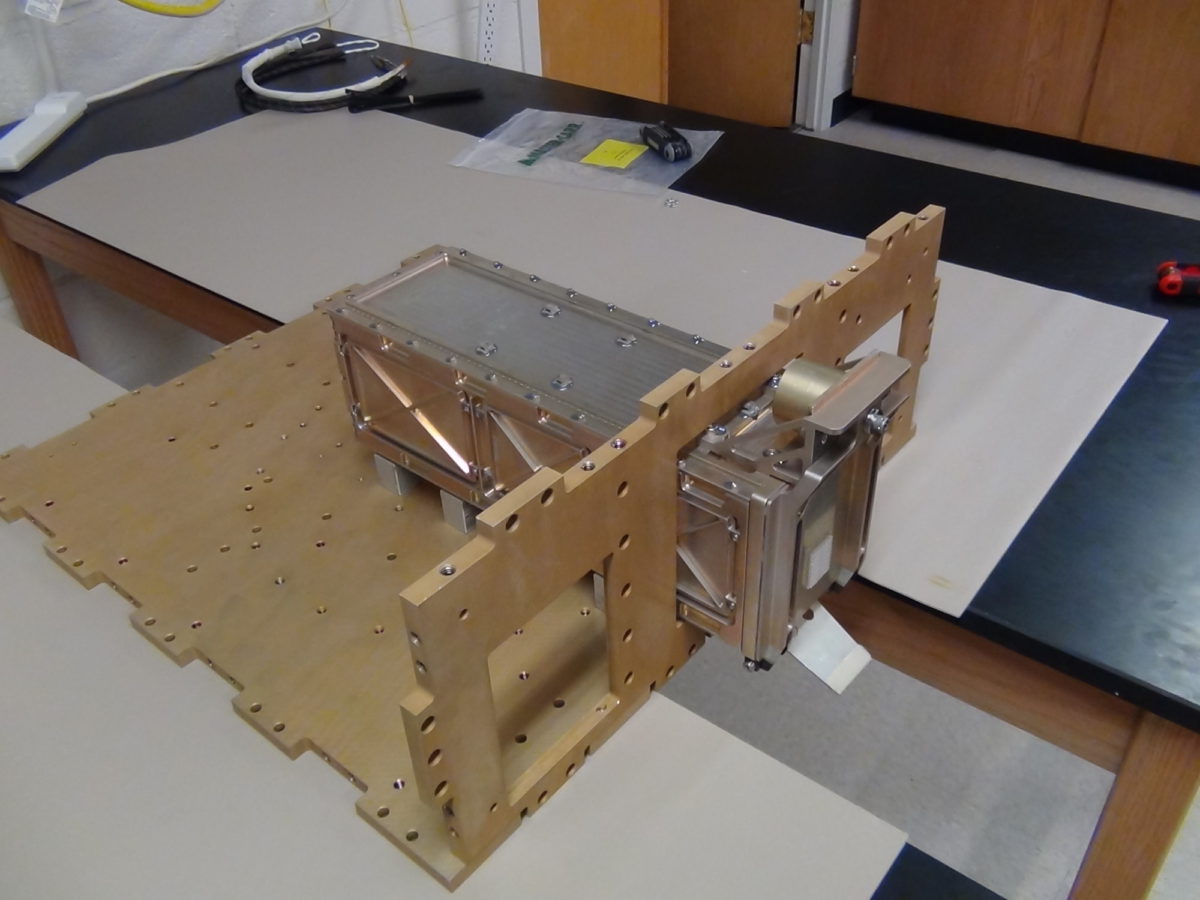 You are Part of LightSail's Legacy
Let's share the story and success of LightSail® - help secure LightSail's legacy!
Donate Today