Jason Davis • Sep 15, 2015
In Pictures: A Partial Solar Eclipse from Space
A few members of Earth's sun-observing spacecraft fleet experienced a minor service interruption Sunday morning.
During a partial solar eclipse that peaked around 7:00 UTC, the moon crossed between Earth and the sun, throwing a shadow on a region extending from southern Africa to Antarctica. Two sun-observing spacecraft in Earth orbit captured the event: NASA's Solar Dynamics Observatory (SDO) and the European Space Agency's Proba-2.
At the time of the partial eclipse, the moon was near apogee, its farthest distance from Earth. "The Moon will appear to be a little smaller than average so a total solar eclipse is not possible this month," wrote Dean Pesnell on NASA's SDO blog before the event.
Here's what the eclipse looked like to SDO: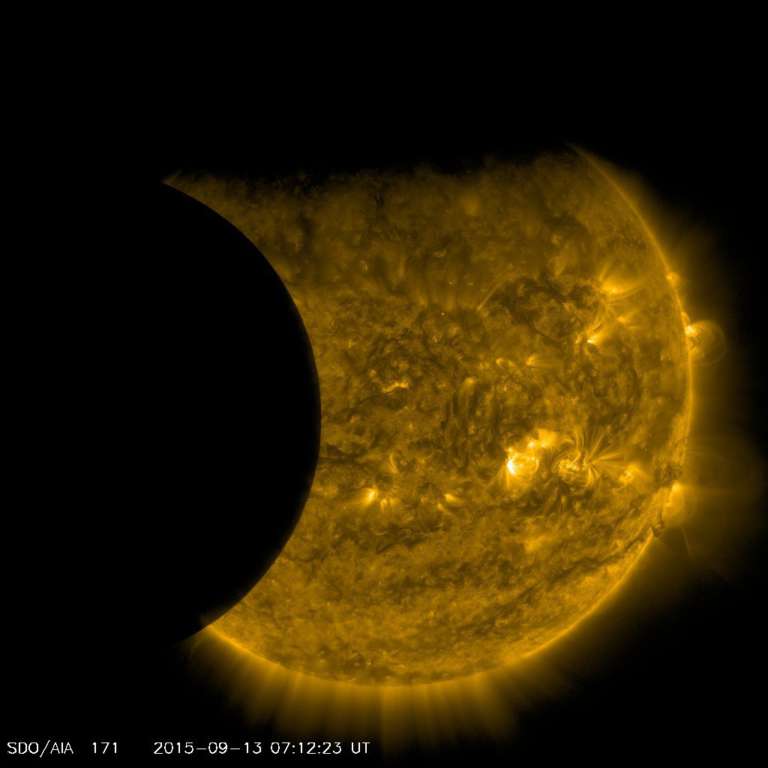 And here was the view from ESA's Proba-2: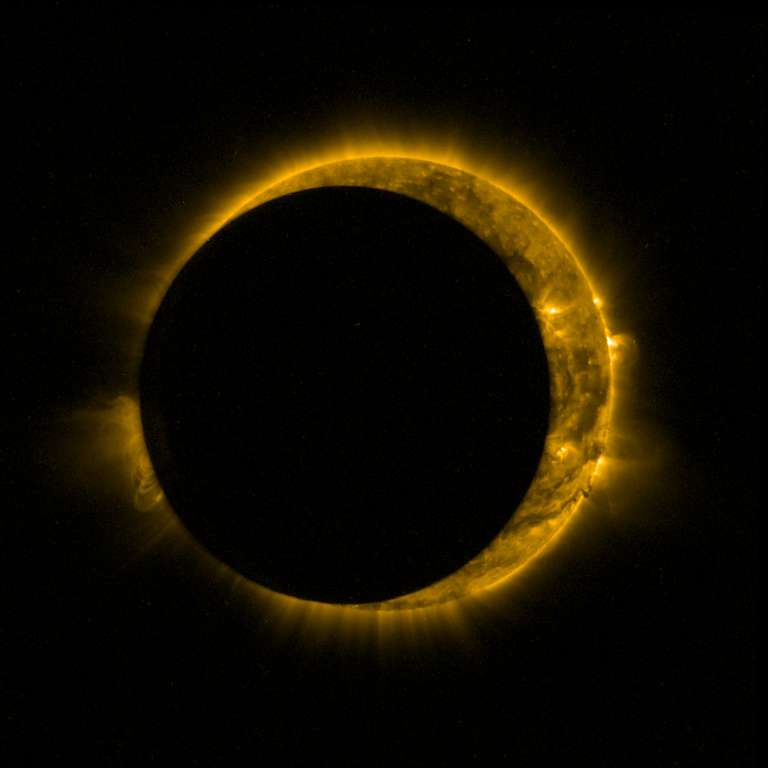 Proba-2 partial solar eclipses The European Space Agency's Proba-2 sun-observing satellite captured three partial solar eclipses on Sept. 13, 2015.Video: ESA / Royal Observatory of Belgium
Exploration Changes Everything
Keep space science going strong. Take action for space and make your voice heard by telling elected officials to make space a priority.
Take Action