Jason Davis • Jul 29, 2015
In Pictures: West Virginia from Space
I'm on vacation this week, visiting family in my home state of West Virginia. Worthy of its "Mountain State" nickname, West Virginia is wholly enclosed within the Appalachian Highlands. Lush forests cover rolling mountains and river valleys. In the eastern part of the state, the Allegheny Mountains form sinuous ridges visible from space.
It's easy to find striking West Virginia images taken from the ground. But it's far more challenging to see the state from the ultimate vantage point, the International Space Station. NASA's Johnson Space Center manages the Gateway to Astronaut Photography of Earth, a repository of pretty pictures taken by astronauts aboard the space shuttle and International Space Station. The website has a variety of search functions, including a handy lookup feature where you can draw a box on Google Maps to define images from a particular region.
Unfortunately, rural West Virginia does not seem to be a common astronaut target. (If you're an astronaut, I encourage you to change this!) My recurring quest to find low-sun, oblique, mountain photos always comes up dry. While images in the repository are cataloged with the position of the ISS (or shuttle) at the moment the image was taken, many do not contain accompanying image center point coordinates. In other words, it's easy to find photos that were taken when the station was over West Virginia, but these aren't necessarily pictures of West Virginia. Case in point: I stumbled upon a photo of Manhattan while looking for mountain vistas.
Nevertheless, I've managed to find a small assortment of West Virginia photos that are pretty cool. Here are five of my favorites. Most of these have been color corrected using the threshold tool in Photoshop. Two of these include links to annotated versions that show particular features I've been able to identify using Google Earth.
Here's a wide shot to get started: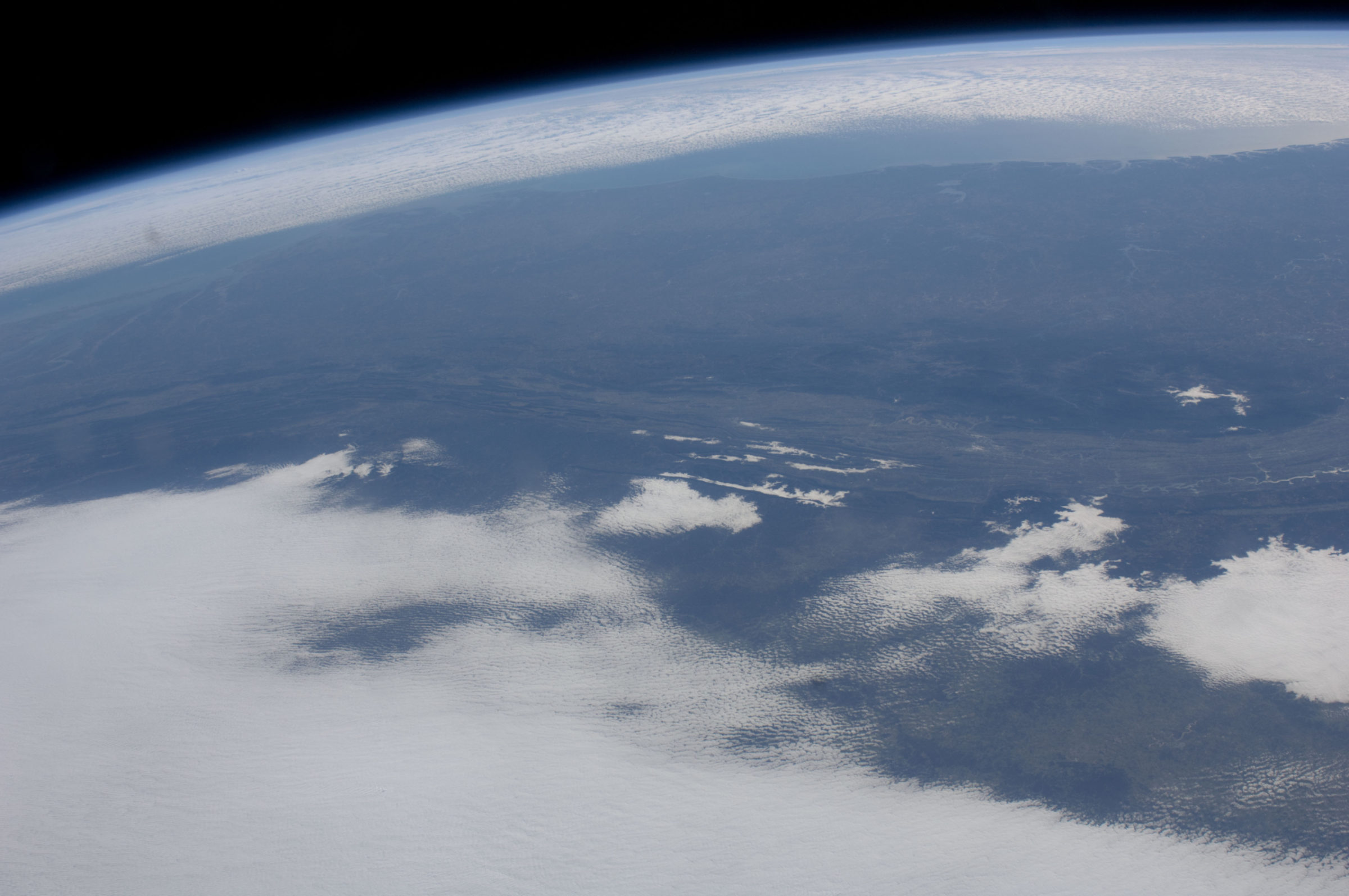 Here's a nice low-sun photo showing Elkins, West Virginia. Before heading out to my friend's mountain cabin, we used to stop here for groceries. View annotated version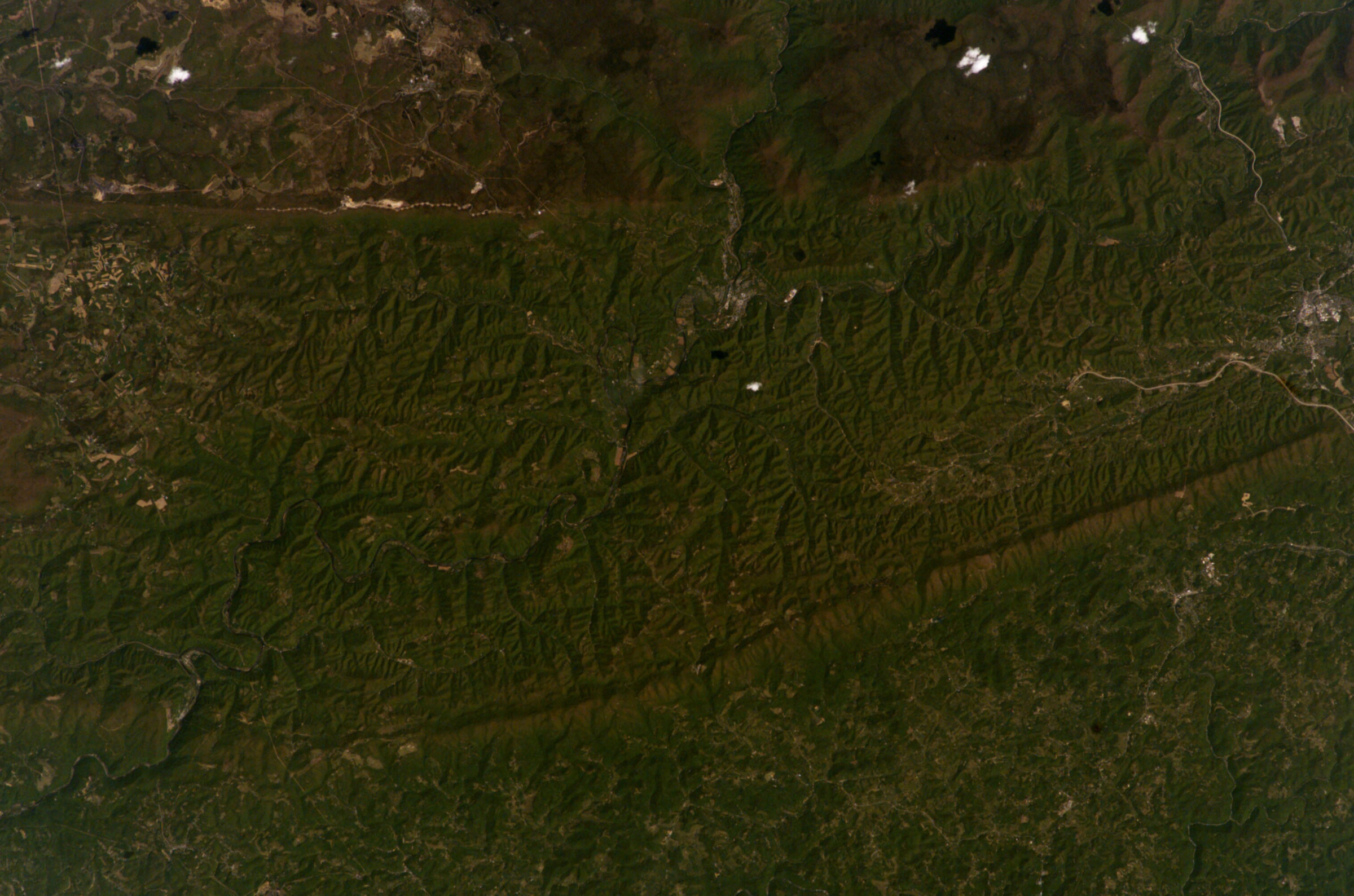 Here are some snow-capped mountains and low clouds: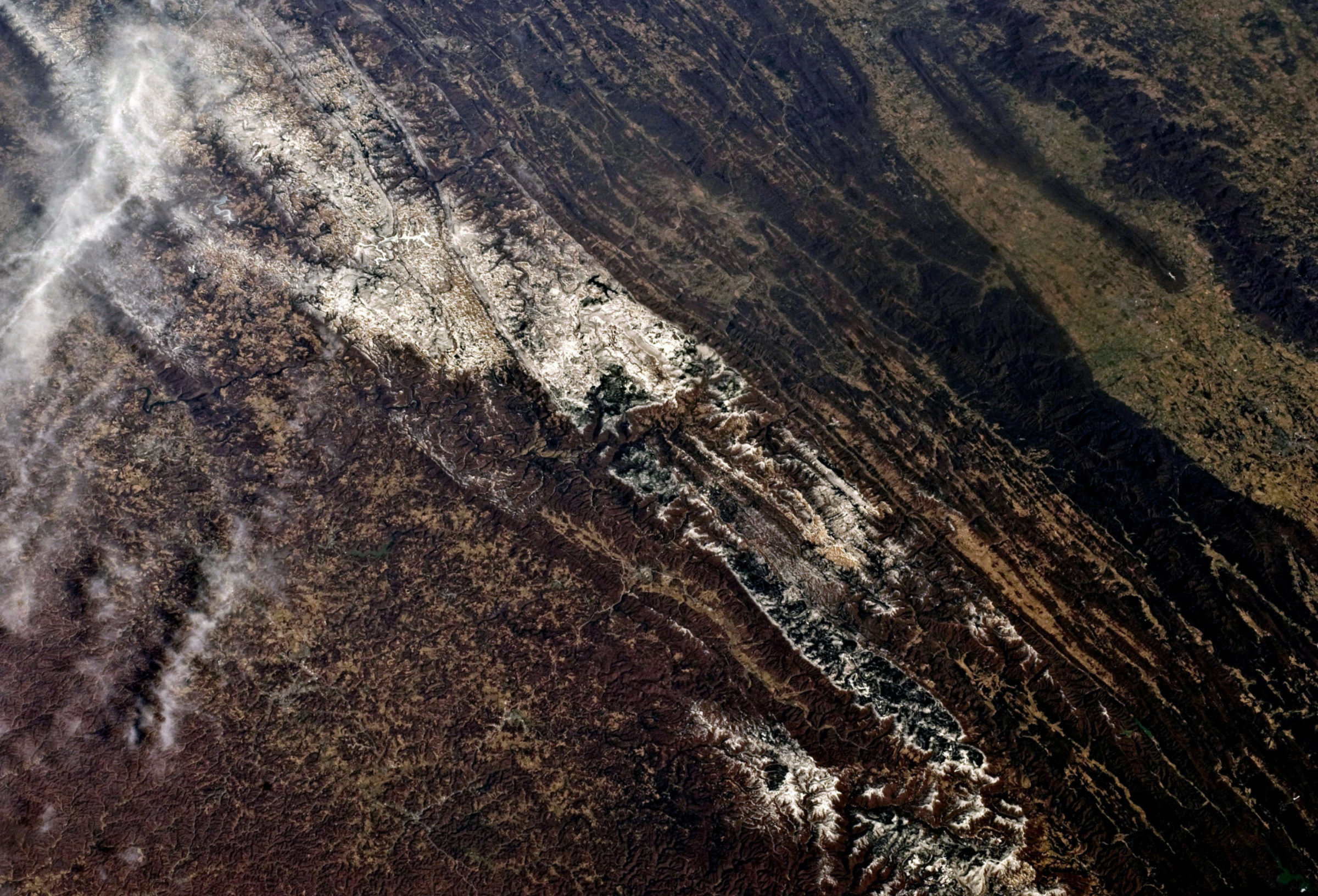 I found this next image in a series of photos targeting Green Bank, West Virginia, home to the world's largest fully steerable radio telescope. I couldn't find the telescope in the picture set, but this particular image contains Spruce Knob, the highest point in the state. View annotated version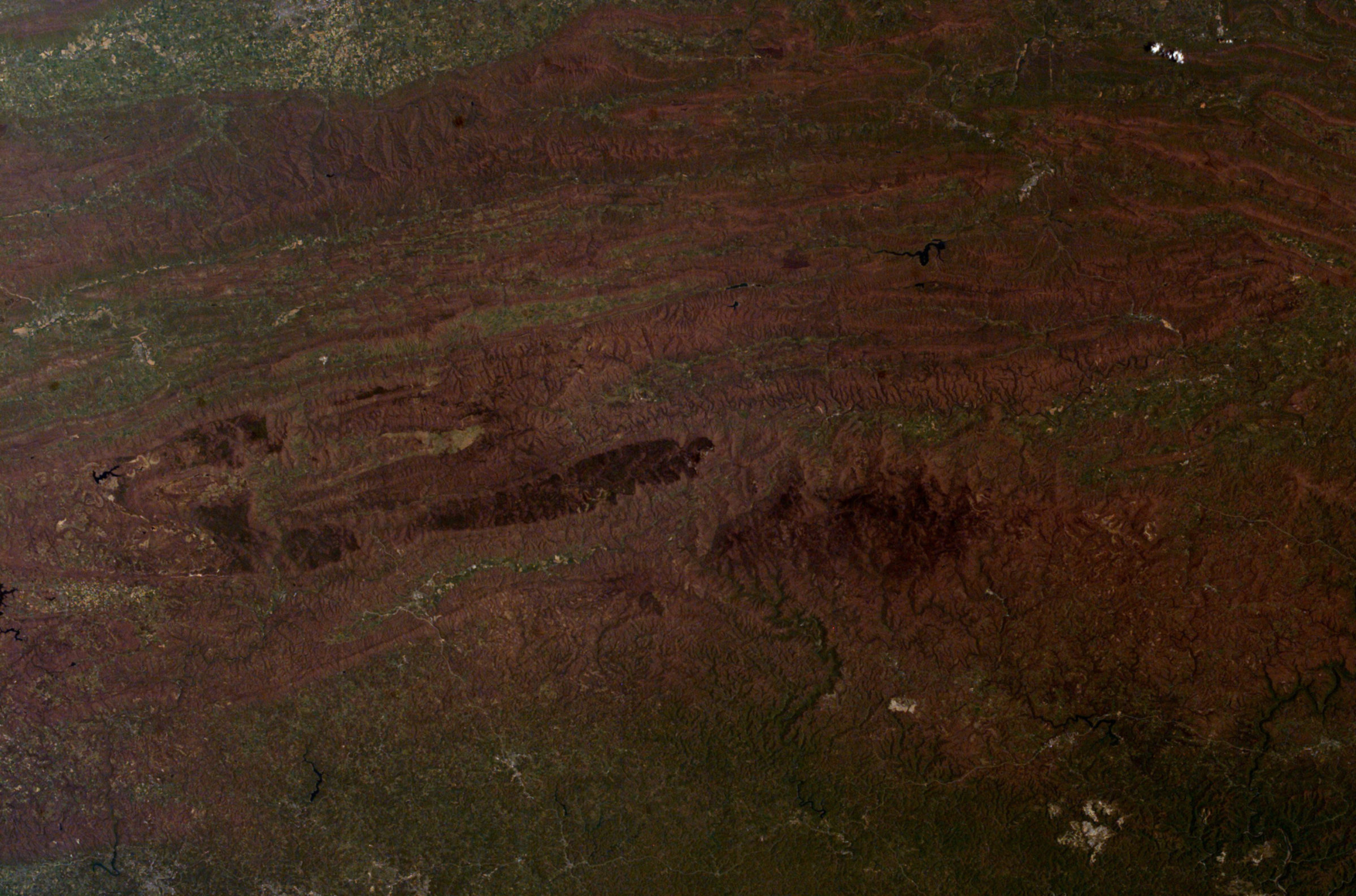 And to wrap it up, here are some river valleys filled with fog: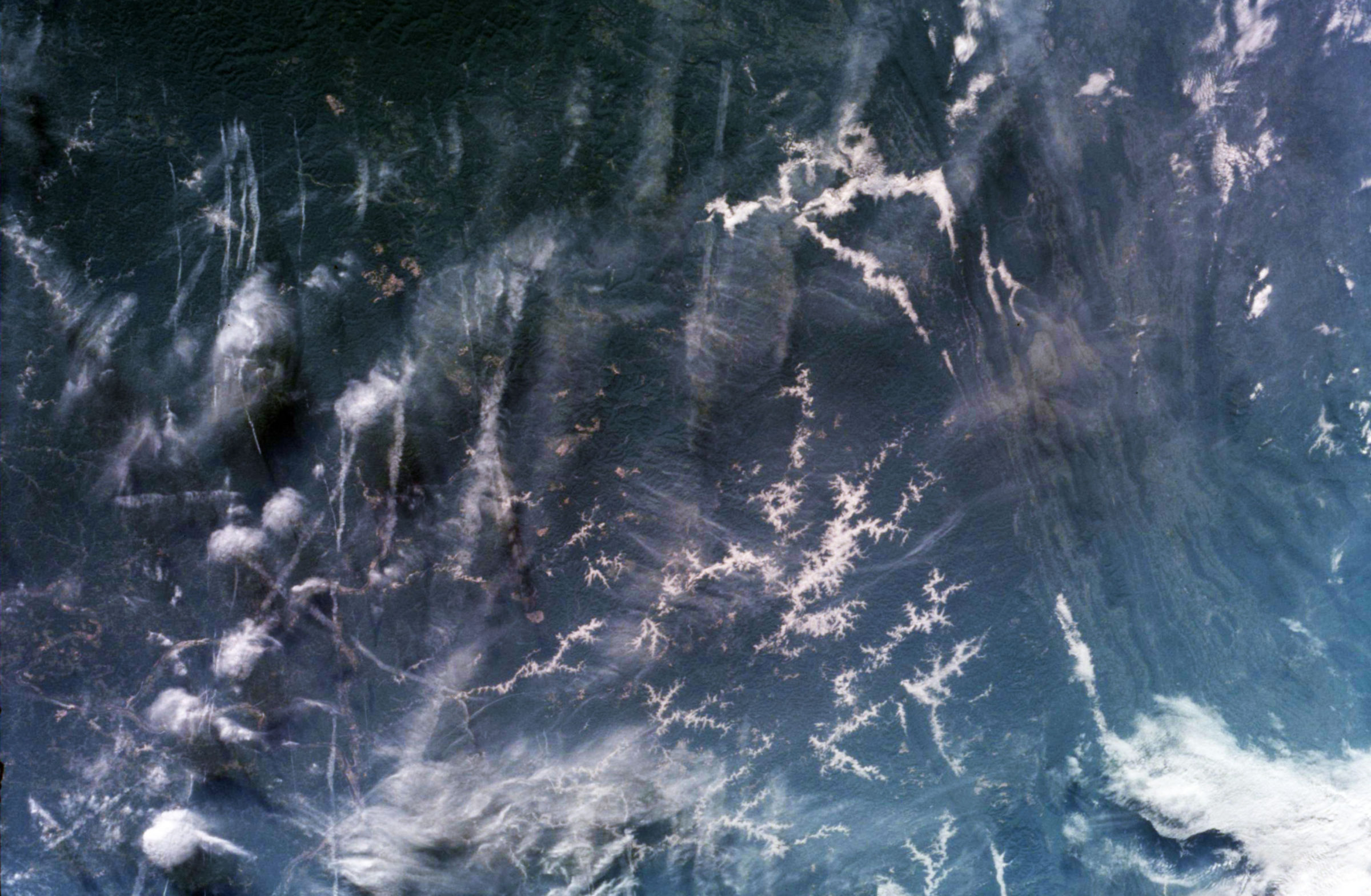 Support Our Core Enterprises
Your support powers our mission to explore worlds, find life, and defend Earth. Tomorrow's discoveries begin today.
Donate