Jason Davis • Mar 23, 2015
Desert Moon, Narrated by Former Astronaut Mark Kelly, Now Available Online
I'm happy to announce that anyone, anywhere can now watch my 35-minute documentary, Desert Moon, online for free. Desert Moon tells the story of Dr. Gerard Kuiper and the dawn of planetary science, through the lens of the space race. The film also explores the origins of the University of Arizona Lunar and Planetary Laboratory, one of the first research institutions in the world dedicated solely to our solar system.
Desert Moon's public release comes after a long run at the University of Arizona Flandrau Science Center & Planetarium in Tucson. It was screened March 12 and 14 at the San Luis Obispo International Film Festival. The film's narrator, former astronaut Mark Kelly, is about to wish his twin brother farewell for a one-year mission to the ISS. The Kelly brothers are participating in a study to compare their bodies over the course of the mission. To top off the film's timliness, New Horizons is just four months away from Pluto, a bona fide Kuiper Belt Object.
You can watch Desert Moon below, or look for it on the film's official website.
Desert Moon Video: Jason Davis
Screening Desert Moon at the San Luis Obispo International Film Festival was a lot of fun, and also incredibly humbling. My documentary is now a year old, and after sitting through a handful of fantastic short films, I was feeling pretty self-concious about my modest effort. Things got better as I stood nervously outside the Mission Cinemas, waiting for my screening to begin, and overheard someone say they came specifically to see "that moon movie."
The film is very University of Arizona-centric, so I was curious to see how it resonated with a general audience. Not only did people sit through Desert Moon, they had questions afterward. Several attendees wanted to know more about Ewen Whitaker, the now-92-year-old British astronomer that pinpointed the landing sites of Surveyor 1 and 3. I'm happy to report that Ewen is doing well; in fact, he's participating in an April 7 panel discussion on space imaging I'm moderating at the University of Arizona Center for Creative Photography. The CCP currently has an excellent exhbit called Astronomical that showcases vintage and modern celestial photography.
I'd be remiss not to express my deep gratitude to all the people who helped make Desert Moon possible. In particular, I want to thank the Arizona Space Grant Consortium, which offered the graduate fellowship that sponsored the film. There's also the University of Arizona Lunar and Planetary Laboratory, which helped fund the project. Shipherd Reed at the Flandrau Science Center served as the film's co-producer, and Flandrau donated time and equipment for the effort. Finally, a huge thanks is owed to Captain Mark Kelly, who narrated Desert Moon.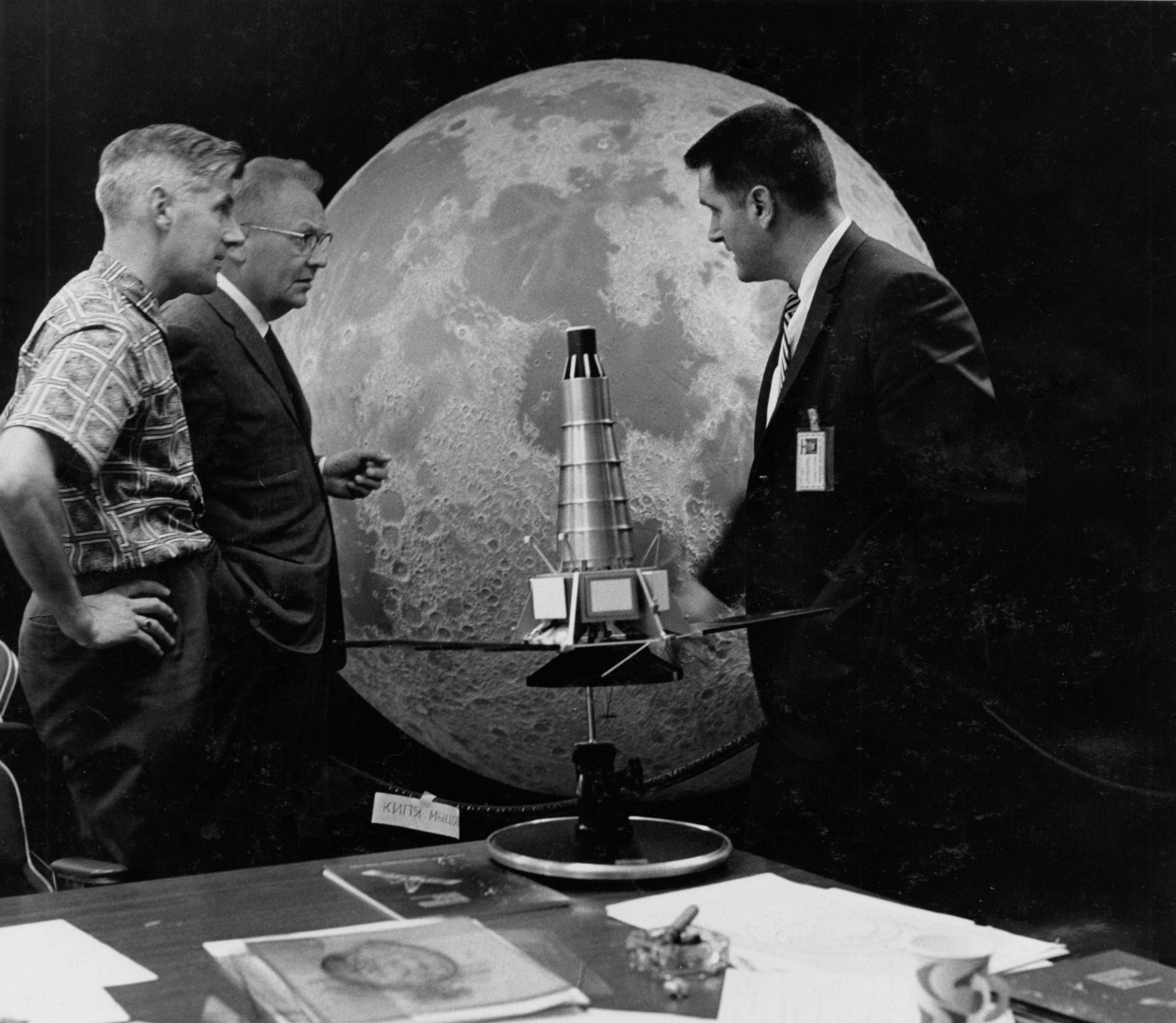 Support Our Core Enterprises
Your support powers our mission to explore worlds, find life, and defend Earth. Tomorrow's discoveries begin today.
Donate