Jason Davis • Feb 11, 2015
Europe's Experimental Spaceplane Completes Successful Test Flight
An experimental two-ton spaceplane designed to demonstrate technologies required to return spacecraft from Earth orbit splashed down in the Pacific Ocean this morning after a successful, 100-minute test flight. The European Space Agency's Intermediate eXperimental Vehicle, or IXV, blasted off atop a Vega rocket from Kourou, French Guiana at 8:40 a.m. EST (13:40 UTC). Following a coast phase that carried IXV across Africa, the Indian Ocean and Southeast Asia, the spacecraft splashed down in the South Pacific at about 10:20 a.m.
"IXV has opened a new chapter for ESA in terms of reentry capabilities and reusability," said ESA Director General Jean-Jacques Dordain, in a press statement released after the mission. "ESA and its Member States, together with European space industry, are now ready to take up new challenges in several fields of space transportation, in future launchers, robotic exploration or human spaceflight."
IXV uses a lifting body design, in which the spacecraft's fuselage produces the lift necessary to fly the vehicle. Rather than using large, conventional wings like the space shuttle, IXV controls its glide path using two movable flaps on the rear of the vehicle. The space shuttle was originally designed with a similar concept in mind, until Department of Defense requirements for polar-orbiting missions mandated the addition of larger wings to allow the shuttle to soar back to a runway after a single lap around the Earth. North-south flights from the California coast were scrapped in the mid-80s following the loss of Challenger.
Wednesday's IXV mission was just the fourth flight of the Arianespace Vega rocket, a small payload launcher that uses three solid rocket stages and a fourth upper stage with hypergolic, ignite-on-contact propellants. The rocket cleared the tower in less than four seconds, blazing into a low cloud deck over the Atlantic Ocean. IXV separated from Vega about 20 minutes later. It coasted to a height of 413 kilometers—about the altitude of the International Space Station—reaching apogee between two tracking stations in Africa.
IXV reentered Earth's atmosphere over the Pacific Ocean. The recovery ship Nos Aries picked up the spaceplane's signal as it floated toward the sea under parachute. A set of balloons inflated as IXV hit the water, keeping it afloat while Zodiac boats raced to secure it. It will be lifted by crane onto the Nos Aries, which will ferry it through the Panama Canal and back to an ESA technical center in the Netherlands.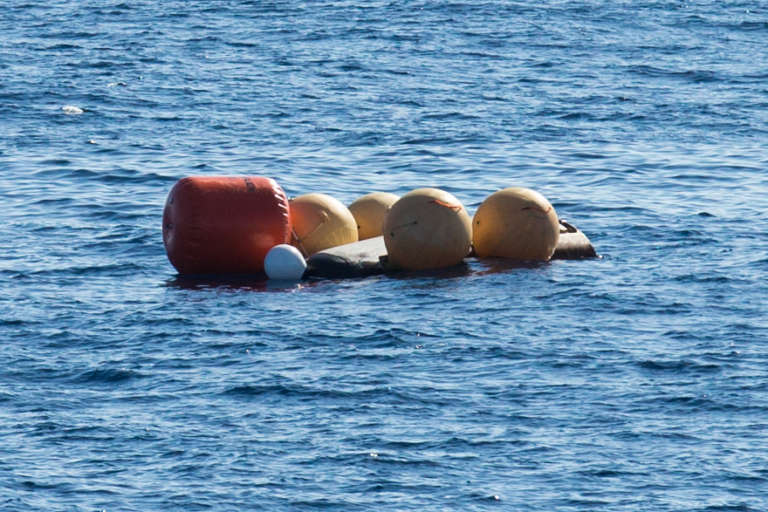 The next iteration of ESA's reusable spaceplane program is called Pride, the Program for Reusable In-Orbit Demonstrator. Pride will also launch on a Vega, but will push on into orbit. When it returns to Earth, it will glide back to Earth for a runway landing.
"This was a short mission with big impact," said IXV Project Manager Giorgio Tumino. "The cutting-edge technology we validated today, and the data gathered from the sensors aboard IXV, will open numerous opportunities for Europe to develop ambitious plans in space transportation for a multitude of applications."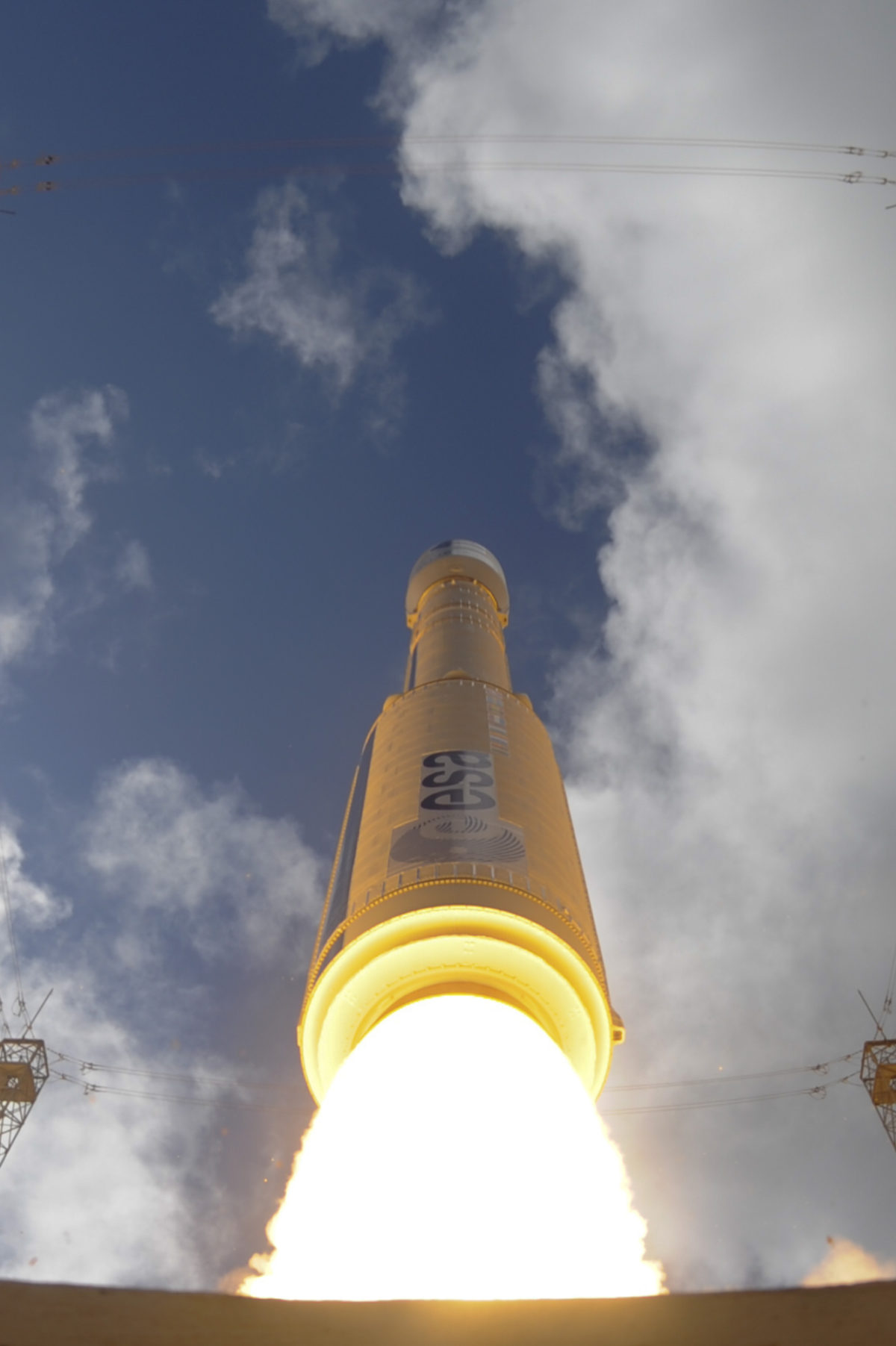 Support Our Core Enterprises
Your support powers our mission to explore worlds, find life, and defend Earth. Tomorrow's discoveries begin today.
Donate