Jason Davis • Jan 12, 2015
Reconstructing What Happened at Sea, as Dragon Arrives at Station
Following a routine two-day voyage, SpaceX's Dragon capsule pulled in to port at the International Space Station early this morning. Station commander Barry Wilmore and European Space Agency astronaut Samantha Cristoforetti snagged the cargo craft with the station's Canadarm at 5:54 a.m. EST (10:54 UTC), as the ISS sailed over the Mediterranean Sea. While the crew turned their attention to other duties, ground controllers monitored Dragon as it was hauled over to the Earth-facing Harmony node, where it was berthed at 8:54 a.m. Hatches to the spacecraft are expected to be opened either later today or tomorrow.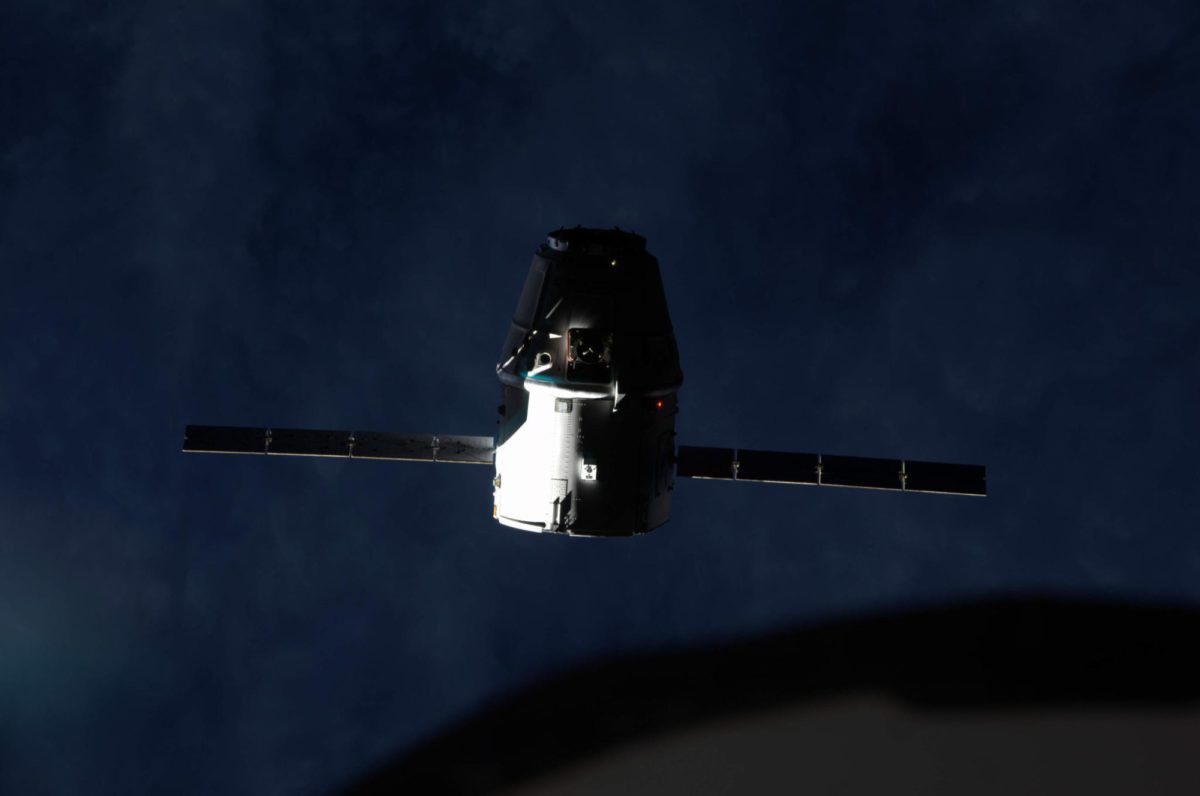 The crew will have their hands full as they offload the spacecraft's 1.8 tons of pressurized supplies and experiments. Mike Suffredini, NASA's ISS Program manager, estimated it was the biggest cargo haul for Dragon to date. There is also equipment in the spacecraft's unpressurized exterior, including CATS, the Cloud-Aerosol Transport System. CATS will be installed on the station's exterior to monitor the planet's distributions of clouds and aerosols.
Dragon's journey began Saturday morning with the liftoff of a Falcon 9 rocket from Cape Canaveral on the Florida coast. As this is SpaceX's fifth paid cargo run and sixth overall since 2012, the scene has become remarkably routine. Most of the attention surrounding the flight focused on an attempt to land the Falcon's core stage on an autonomous landing pad in the Atlantic Ocean. The rocket made it back to the landing ship but crashed, prompting CEO Elon Musk to call the effort "close, but no cigar."
The landing ship is a repurposed ocean barge equipped with thrusters to help it hold steady within a radius of three meters—even in the choppiest of ocean conditions. It returned to the Port of Jacksonville with support ships Sunday afternoon. Internet discussion boards were abuzz with speculation as users shared screenshots of the ship obtained from various webcams, along with photos and video captured by spectators along the St. John's River. Space news website Spaceflight Now captured several images of the landing pad returning to port. It appeared to be in good condition, with a handful of onboard support structures blackened or damaged.
All of the publicly available information about what happened Saturday comes from Elon Musk on Twitter. On Saturday morning, Musk said the set of deployable grid fins used to control the rocket's descent ran out of hydraulic fluid:
Grid fins worked extremely well from hypersonic velocity to subsonic, but ran out of hydraulic fluid right before landing.

— Elon Musk (@elonmusk) January 10, 2015
These four fins deploy at hypersonic seeds and help steer the vehicle as it drops below the speed of sound. In November, when Musk first revealed details of the fins, he said they were required because the first stage could not control its descent using its nitrogen thruster steering system alone:
@ID_AA_Carmack No choice. Entry velocity too high for a precision landing with N2 thrusters alone. Must have aero surfaces for pitch trim.

— Elon Musk (@elonmusk) November 23, 2014
How does a hydraulic system run out of fluid? Musk said that while most hydraulic systems are closed, the Falcon 9 uses a short-acting, open system to save weight. While exact details of the system aren't publicly available, Musk added that for Saturday's attempt, about 10 percent more fluid was needed than was available. The next Falcon 9, he said, will carry an additional 50 percent.
As for what happens when steering systems run out of hydraulic fluid, history serves as a guide. In 1995, the Conestoga—the first private rocket to launch from Wallops Island, Virginia—was destroyed 48 seconds after liftoff following a loss of hydraulic pressure in the vehicle's boosters. According to an article by the Washington Post (republished by the Orlando Sentinel), an electronics malfunction tricked the rocket's steering system into making unneccesary course corrections until the hydraulic system lost pressure. With the steering system unable to control the rocket, it tumbled and broke apart.
In SpaceX's case, the loss of hydraulic fluid implies the grid fins were no longer available to control the rocket as it approached the landing ship. While we don't know exactly what happened next, it would appear that the vehicle came in hard, either partially or completely uncontrolled, crashing into the ship.
It's remarkable how close SpaceX came to success—and they intend to try again. The company says "at least a dozen" launches are planned for 2015 that allow additional testing opportunities. Not only does SpaceX predict they'll soon nail one of the landings, they'll attempt to re-fly one of the used boosters this year as well. Given Saturday's oh-so-close results, the claim doesn't seem that far-fetched.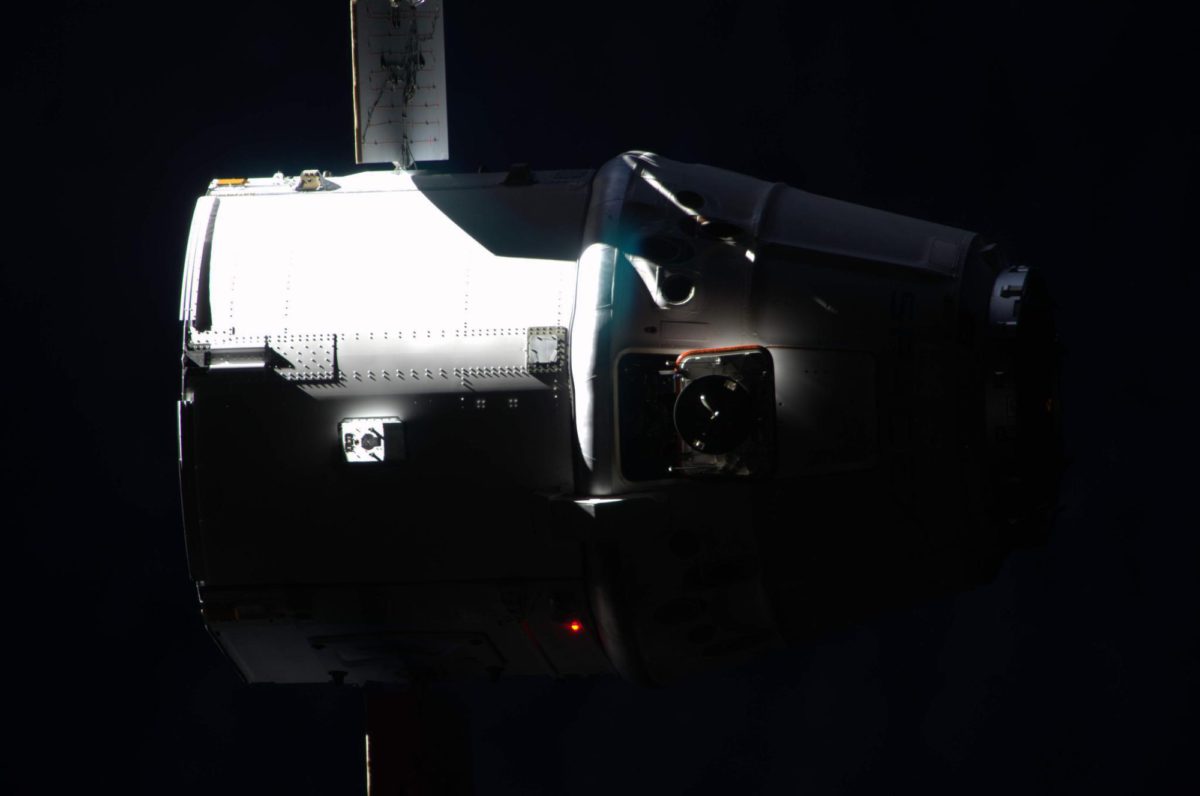 Support Our Core Enterprises
Your support powers our mission to explore worlds, find life, and defend Earth. Tomorrow's discoveries begin today.
Donate