Scientists think there may be 100 billion exoplanets—planets that orbit other stars—throughout our Milky Way galaxy. So far, we've confirmed the existence of just over 1,000. We categorize these alien worlds through the lens of our own solar system: Hot Jupiters. Mini-Neptunes. Super-Earths.
Exoplanet research has advanced remarkably far in a relatively short time. Barely two decades ago, we couldn't definitively say if exoplanets even existed. Now, we're starting to learn about their atmospheres. It seems almost inevitable that we'll stumble upon an exoplanet that resembles Earth—and if we don't, that will be an equally intriguing discovery.
Some of the next major advances in understanding exoplanets will likely come from a new class of massive ground-based telescopes currently under construction. There's the 39-meter European Extremely Large Telescope, the aptly-named Thirty Meter Telescope and the Giant Magellan Telescope, which has seven 8.4 meter mirrors that give it the resolving power of a 24.5 meter telescope. These new telescopes are so big, we're running out of names for them.
According to current timelines, the Giant Magellan Telescope, or GMT, will be the first to come online. One of the GMT's first instruments will be a high-resolution spectrograph that will examine the masses and chemical compositions of exoplanets. Testing using four of the GMT's seven mirrors is expected to begin in 2019, initial science operations begin in 2020 and all seven mirrors come online in 2024.
The GMT's third mirror was recently cast at the University of Arizona's Steward Observatory Mirror Lab. As I stood there looking over the mirror's giant glass honeycomb, one thought kept coming to my mind: This mirror could find life on another planet. This is not hyperbole; it's real. The GMT and its other large brethren have a shot at determining whether or not we are alone in the Universe.
I sat down with Dr. Wendy Freedman, the director of observatories for the Carnegie Institution for Science, and Dr. Patrick McCarthy, the Giant Magellan Telescope Organization project director, to talk about the new mirror and how the telescope works. Dr. Freedman is also the chair of the GMT board of directors. Please enjoy this short film about how the GMT will shape the search for life.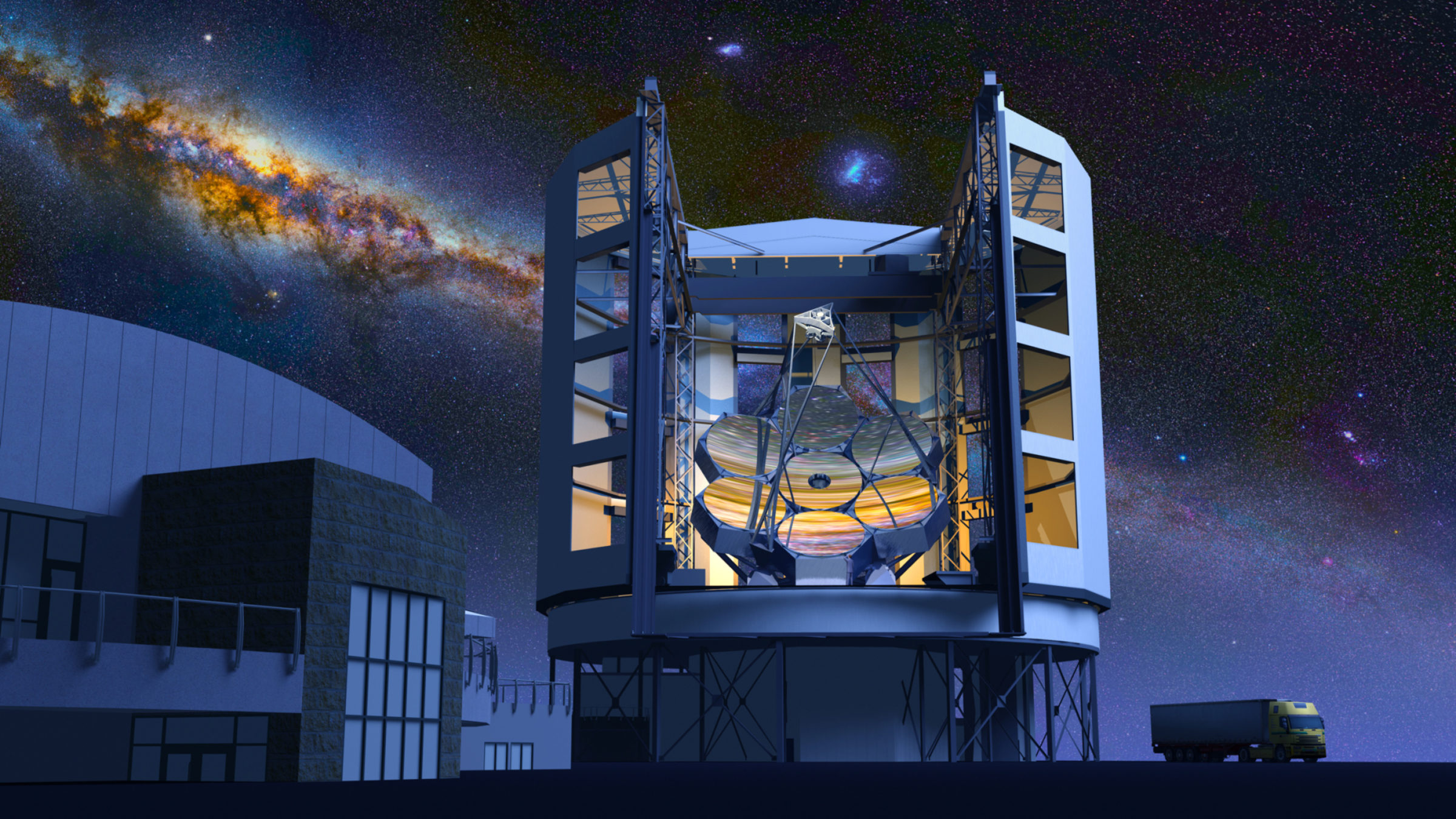 You are Part of LightSail's Legacy
Let's share the story and success of LightSail® - help secure LightSail's legacy!
Donate Today