Emily Lakdawalla • Oct 31, 2008
Opportunity and Spirit updates: Both are now driving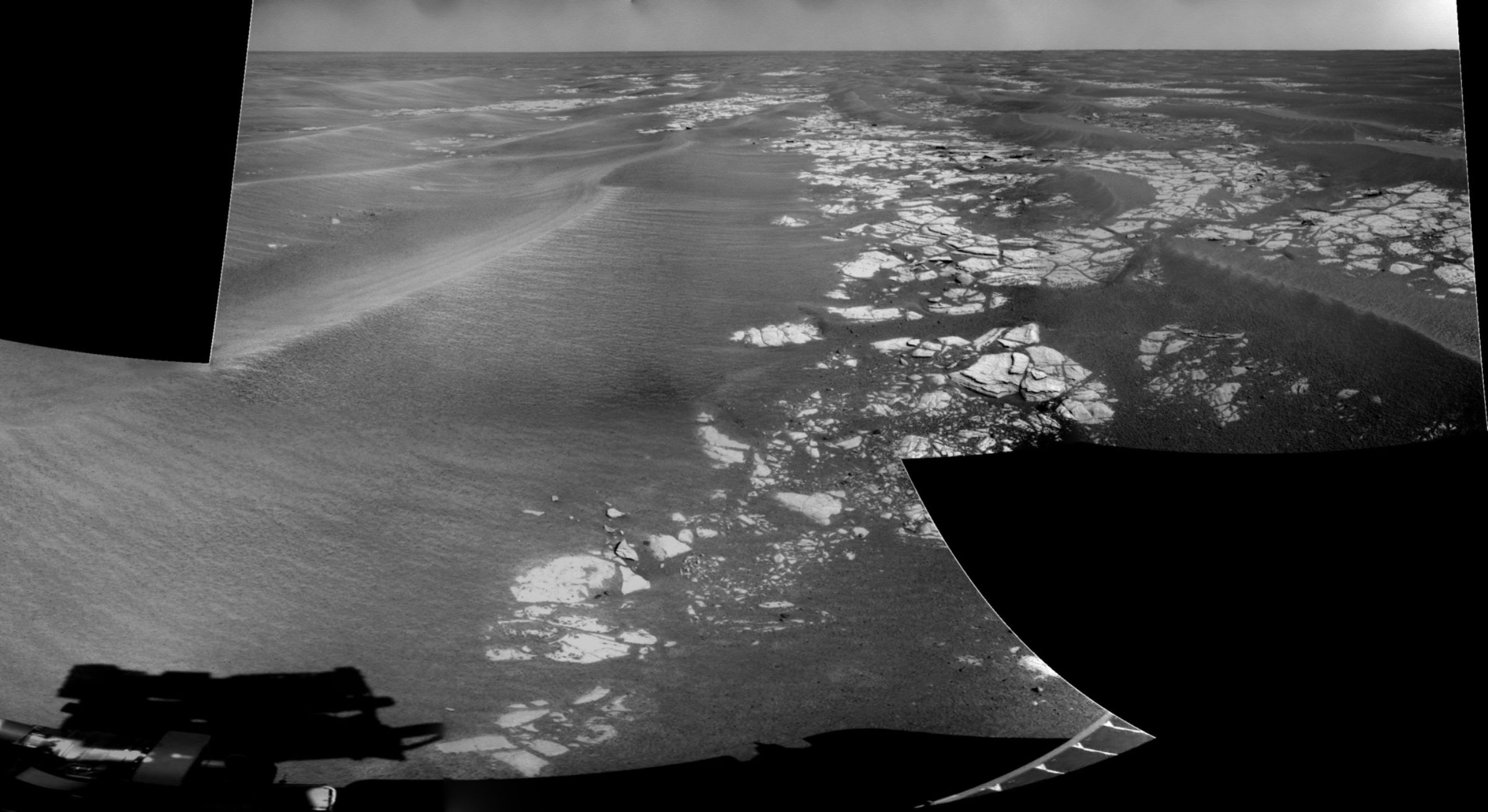 On the other side of the planet, Spirit is FINALLY in motion again. The first move occurred about a week ago, on sol 1,709. If I am not mistaken, that's Spirit's first motion since sol 1,464 -- so she's bound to be a bit creaky. Seriously, I wonder if there were any creaky noises the first time those wheels moved?
Anyway, you may recall that Spirit has been parked on the northern edge of Home Plate. The rover is facing uphill, with the frontmost wheels sitting on top of the Home Plate plateau; the middle and rear wheels are on the slope. This position was chosen to tilt Spirit's solar panels as far to the north as possible, 32 degrees, so that the Sun's rays would strike the panels as close to perpendicular as possible. In that position, with the arm out, Spirit hung out for nearly 250 sols, taking lots and lots and lots of photos for a panorama, and slowly, very slowly, as power permitted, downlinking them. The entire panorama has actually been taken, and it's sitting in Spirit's onboard memory. The entire upper tier of the panorama (all 360 degrees of the horizon) has been transmitted to Earth, and it looks like slightly more than half of the next two tiers down have also been transmitted.
As the Sun is now moving to the south again, Spirit can afford to reduce the tilt of its solar panels. There are two ways out of its current position, up the slope and down the slope. It looks like the rover drivers are trying to go upslope first. Its first drives, from sols 1,709 to sols 1,713, produced a few centimeters of progress up the slope. This is four orders of magnitude smaller than Opportunity's typical driving distances these days. But the two rovers aren't in a race! Spirit, with its lame front right wheel, is very much the "slow and steady" rover.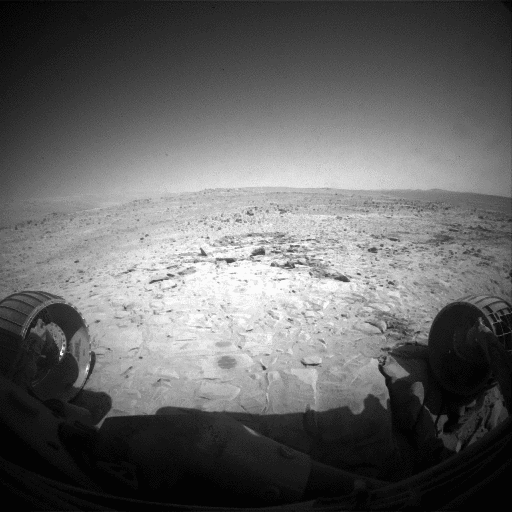 However, the next drive attempt, on sol 1,715, didn't seem to produce the desired result. Instead of continuing upslope, Spirit shimmied sideways.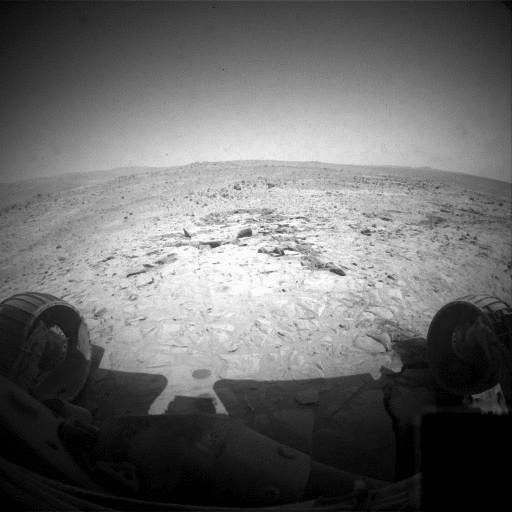 Michael Howard, who kindly took the time to make the above animations for me, also produced this neato animation (Quicktime format, 340 kb) of a computer model of the rover skidding around on the slope over these six sols, so you can see what progress it's been making.
Either they'll get Spirit back on top of Home Plate, or they'll have to drive downhill. Whichever place it ends up, there is lots for Spirit to do!
Support Our Core Enterprises
Your support powers our mission to explore worlds, find life, and defend Earth. Tomorrow's discoveries begin today.
Donate